In 2020 the digital advertising industry had a market size of 199 billion Indian rupees. Experts have predicted that the market size will skyrocket to 539 billion rupees. This market explosion is anything but small. And those who want to pursue a career in digital marketing, this is the right time to join a course.
Are you from Kolhapur and want to join a digital marketing course?
Do you own a blog, Instagram page, eCommerce product, or a youtube dog video channel?
Then, it's high time to wear your magician's hat and sprinkle some digital marketing pixie dust to stay ahead of all your competitions.
But to master this magic, you need to learn it from an expert.
Luckily, there are digital marketing industry leaders who are ready to share their secrets with you. Some of them have also prepared best-in-class courses for you.
To save you the trouble, we have put together an exhaustive list of the best digital marketing courses in Kolhapur with information about course details, fees, duration, certification, and placement assistance. So, let's get you started.
Top 10 Digital Marketing Courses in Kolhapur
1. SCK (SEO Career Kickstarter) Program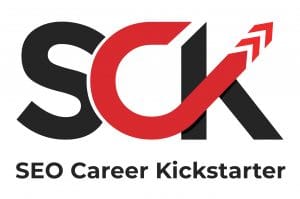 The SEO Career Kickstarter Program (previously known as HIIT SEO) designed by Sanjay Shenoy is a 100% practical online SEO training program that will get you industry ready and help you land your dream SEO job in just 10-weeks.
Course Details:
Week One – Basics of Search Engine Optimization
Week Two – Keyword Research Techniques
Week Three – On Page SEO
Week Four – Technical SEO Part I
Week Five – Technical SEO Part II
Week Six – Off-Page SEO Part I
Week Seven – Off-Page SEO Part II
Week Eight – Local SEO
Week Nine – YouTube SEO
Week Ten – Site Audit, Creating SEO Strategy, and Proposal Report
The training program has helped over 1000 SEO aspirants land high-paying SEO jobs. Unlike other SEO courses, where you get only theoretical knowledge, in the SCK program, you will get 100% practical experience and learn the right way.
Contact Details
Location: Online
Email: [email protected]
Apply here: SCK Program
2. DigitalRope
DigitalRope offers result-oriented digital marketing training in Kolhapur. It provides 100% placement assistance to the trainees. What's more, you will have complete flexibility as there are weekdays and weekend batches to help you upskill yourself without the stress of balancing the office and studies.
Course Details
This 3-month digital marketing course has 25 modules. Here's what you will learn
Introduction to Digital Marketing
Overview of Web Concept and Hosting
Website Planning and creation
Search Engine Optimization
On-Page SEO
Off-page SEO
Advanced SEO
Google AdWords
Re-marketing
Display Ads
Shopping Ads
Video Ads
Universal App Ads
Google Analytics
Social Media Ads
Email Marketing
YouTube Marketing
Lead Generation
Mobile Marketing
Content Marketing
Influence Marketing
Online Reputation Management
Affiliate Marketing
Blogging
Freelancing
Contact DigitalRope for other details like fees, schedule, etc.
Contact
1st Ln, Rajarampuri, Near Domino's Pizza, 3rd Floor, A-wing, Kalptaru plaza, Kolhapur,
Maharashtra,416008
Call at: +91 8530112104
Website: https://digitalrope.in/
3. Digital Vidya
Digital Vidya provides one of the best online Digital Marketing courses. It offers professional training to individuals and organizations. They have trained more than 61,000 professionals from brands like Nokia, eBay, Google, Reliance, Cisco, Star TV, Naukri, Make My Trip, Sap, City Bank, Intel, ITC, and many other companies.
Digital Vidya is also the official training partner of Google and Microsoft India.
It offers one of the top Digital marketing certification courses designed for sales and marketing professionals, digital marketing professionals, entrepreneurs, and other professionals.
Some of the alumni of Digital Vidya are working at renowned brands like Sony, TATA Consultancy Services, Accenture, Digital Vidya, Car Dekho, Ogilvy, CEAT, NDTV, Bisleri, and many more.
Course Details
This course covers
Email Marketing
Social Media Marketing
Inbound Marketing
Search Engine Optimization
Search Engine marketing
Web Analytics
Facebook Marketing
Freelancing
Content Marketing
Blogging
Super Blogging
Ecommerce Listing Vs Website Vs Marketing
Mobile App Marketing
Programmatic Marketing
Performance Marketing
Online Reputation Management
Integrated Digital Marketing Strategy
Infographic Resume Creation
Media Buying and Planning
Adobe Analytics-SiteCatalyst
Growth Hacking
The duration of this course is between 3 and 6 months and you will have free access to tools worth over Rs 72000. To know about the fees and other details contact Digital Vidya.
Contact
Unit No. 304 – B & C, 3rd Floor, JMD Regent Plaza, MG Road, Gurugram, Haryana-122001
Call at: +91-80100-33033
Email: [email protected]
4. RidaSoft Solutions
One of the top-rated web design company in Kolhapur, RidaSoft Solutions offers revved-up IT services and help businesses adopt marketing strategies.
Apart from the digital marketing services, they provide a digital marketing course in Kolhapur which boost the trainees' career.
Course Details
You will learn:
Introduction To Digital Marketing
Search Engine Optimization (SEO)
Google Webmaster Tool
Google Analytics
Design Fundamentals
Mobile Marketing
Blogging
Content Marketing
Social Media Marketing
Online Reputation Management
Lead Generation Technique
Email Marketing
Video Marketing
Webinar Marketing
Document Guidance
Google AdSense
Google AdWords
WP Landing Page Creation
The duration of this course is 3 months. For other details related to this course contact RidaSoft Solutions.
Contact
Call at: +918904891677
Link:https://www.indiamart.com/ridasoft-solutions/
5. Premium School of Digital Marketing
Premium School of Digital Marketing Provides award-winning digital marketing course and gives individual attention to the trainees. This online digital marketing course trains in more than 20 marketing tools.
Additionally, you will get a hands-on practical live website creation and live campaign experience. Their internship program will allow you to work on a live project. You will get an experience letter to boot.
Course Content
The trainees will learn:
Digital Marketing Overview
Search Engine Optimization
Content Marketing
Website Structuring
Google Analytics
Website creation using WordPress
Acquisition and Conversion
Google Search Console
Google Local Listing
Social Media Optimization
Facebook Organic
Twitter Organic
LinkedIn Organic
YouTube SEO
Serach Engine Marketing: Google AdWords
Search Advertising
Display Advertising
YouTube Advertising
Facebook Advertising
LinkedIn Advertising
Conversion Tracking Tool
Remarketing and Conversion
Email Marketing
Growth Hacking
Affiliated Marketing
Google Adsense
Google Tag Manager
SMS Marketing
Media Buying
Freelancing
The duration of this course is 2 months and the classes are conducted from monday to Friday at 4 pm. The fee is Rs15,000. To know more about this course contact Premium School of Digital Marketing.
Contact
Call at: 086986 06666
Email: [email protected]
Website: https://www.schoolofdigitalmarketing.co.in/digital-marketing-courses-kolhapur/
6. IIDE
IIDE is India's one of the best digital marketing institutes. Its futuristic courses are customized, concise, real-world relevant.
IIDE trainees have got placement in leading brands like Amazon, Johnson & Johnson, Zomato, Forbes, and many more.
It offers an online digital marketing course with 13+ certifications.
Course Details
This online course is of 4-5 months duration and takes 12 hours per week. The fee for this course is INR 72,033 + taxes.
The course syllabus is:
Digital Scenario in India
E-Commerce Marketing
Search Engine Optimization (SEO)
How to Monetize Your Blog
Search Engine Marketing (SEM) – Google Ads
Content Marketing
Advance Content Strategy
Design Essentials
Social Media Marketing
Influencer Marketing
Brand Reputation Management
Web Analytics
Creative Strategy
Media Planning
Soft Skills
Email Marketing
App Store Optimization (ASO)
Website Planning & Development
AD Psychology
Copywriting
Contact
Call at: +91 96199 58615
Email: [email protected]
Website: https://iide.co/online-digital-marketing-course/
7. Simplilearn
Simplilearn is one of the reputed online Bootcamps and a leading certification training provider. Their program partner is Facebook, Google Analytics, Harvard Bussiness Publishing Education, HubSpot, OMCP, and Purdue University.
Course Details
SimpliLearn provides 3 digital marketing courses —
Post Graduate Program in Digital Marketing
Professional Certificate in Digital Marketing
Post Graduate Program in Digital Marketing & Analytics
Their digital marketing PG program fee is Rs 110000. To get more details about the courses contact Simplilearn.
Contact
Call at: 1800-212-7688
8. Satej Infotech
If you are looking to implement digital marketing in your business but don't know how to go about it, then this is the course you should opt for. Satej Infotech provides one of the best digital marketing courses in Kolhapur.
Course Details
This course will cover:
Building your Digital Strategy.
Important aspects of a website.
Writing content that make your cash register ring!
Using Google to grow your business.
Get FREE traffic from Google to your shop.
Google Adwords- How to setup profitable campaigns.
Use Social Media Marketing channels to achieve business goals through social media(Facebook, Instagram or Twiiter).
YouTube Marketing to drive traffic & sales.
Make money with Facebook Ads without spending a fortune.
Increase your connections on Linkedin.
Ways to promote your App.
Email Marketing.
Use CRM to outperform your competition like leading businessmen.
Whatsapp Marketing
Google Analytics.
For more details call or mail Satej Infotech.
Contact
H.No. 2985, A Ward, Babujamal Road, Near Shri Mahalaxmi Temple, Shivaji Peth, Kolhapur – 416012 – Maharashtra, India
Call at: +91 9156044824
Email:[email protected]
https://satejinfotech.in/job-oriented-it-training-courses-in-kolhapur/digital-marketing-training-courses/
9. EDIIFY
EDIIFY provides one of the premier digital marketing courses in Kolhapur. The highlights of this course are:
Live Project Training
Industry Trainers
Industry Trainers
100 % Job Assistance
1:1 Mentorship
Career Guidance
Course Details
Introduction to Digital Marketing
Website Design and Development
Ecommerce Website Design and Development
Search Engine Optimization
Social Media Marketing
Google AdWords
Email Marketing
The duration of this course is 3 to 6 months. Contact EDIIFY for details like fees and other queries.
Contact
Call at: +917400364632
Email: [email protected]
Website: https://ediify.com/digital-marketing-courses-in-kolhapur/
10. Digital Mantra Academy
Digital Mantra has curated its digital marketing course for marketing professionals, business owners, entrepreneurs, digital marketing professionals, students, and freshers.
They also conduct free digital marketing online workshops. Hence, if you want to know more about the course, you can join the workshop to have a first-hand experience before investing your money.
Course Content
The modules Digital Mantra's digital marketing course covers are:
Search Engine Optimization
Search Engine Marketing
Social Media Marketing
Email Marketing
Inbound Marketing
Web Analytics
Contact
Call at: 9595613531
Email: [email protected]
Website:https://digitalmantraacademy.com/digital-marketing-training-in-kolhapur/
Conclusion
Digital marketing enhances brand exposure among new clients boosts sales. For a higher return on investment and conversion rate, digital marketing is essential. Hence, skilled professionals are high in demand. A digital marketing course is the best way to escalate your career growth.
 You will find many digital marketing courses in Kolhapur, but choosing the best one will help you hone the skills to the tee. This list aims to help you in your mission to find the best course. To let us know whether we have succeeded in helping you find the right course, comment below.
Bonus Course
SCK (SEO Career Kickstarter) Program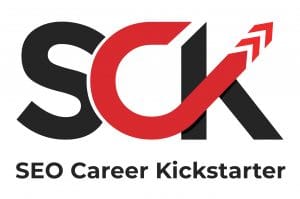 You know the best way to learn Digital Marketing is to have a strong foundation in Marketing. SEO can boost this process.
Get Your Dream SEO Job in 10 Weeks with the SEO Career Kickstarter Program (Even If You're A Complete Beginner With No Experience & No Technical Skills)
Click here to apply for SCK Program.
List of Digital Marketing Courses in other Cities
Digital Marketing Courses in Chandigarh
Digital Marketing Courses in Delhi
Digital Marketing Courses in Lucknow
Digital Marketing Courses in Mumbai
Digital Marketing Courses in Bangalore
Digital Marketing Courses in Kochi
Digital Marketing Courses in Pune
Digital Marketing Courses in Jaipur
Digital Marketing Courses in Chennai
Digital Marketing Courses in Ahmedabad
Digital Marketing Courses in Hyderabad
​​Digital Marketing Courses in Jodhpur
Digital Marketing Courses in Kanpur
Digital Marketing Courses in Nagpur
Digital Marketing Courses in Kolkata
Digital Marketing Courses in Thane
Digital Marketing Courses in Ajmer
Digital Marketing Courses in Gurgaon
Digital Marketing Courses in Dehradun
Digital Marketing Courses in Coimbatore
Digital Marketing Courses in Bhubaneswar
Digital Marketing Courses in Jalandhar
Digital Marketing Courses in Amritsar