How would you like it if you got a steady stream of targeted visitors coming to your website every single month? I am sure nobody is going to say no to that. That's exactly why SEO as a marketing channel is so popular. Unlike other marketing channels, the ROI on SEO is so high (as high as 1300%) that businesses are no longer looking at it as a good-to-have marketing channel.
Having said that, SEO is not that straightforward especially when it comes to learning and understanding it.
SEO stands for Search Engine Optimization, which is a process of optimizing your website for relevance and increasing its authority and credibility by solving user queries with the intention to attract visitors. You might be thinking you are optimizing for search engines, when in fact you are optimizing for the users.
Every business owner knows the importance of having a website and SEO. Currently, about 64% of marketers are investing their time to learn SEO strategies and digital marketing strategies.
Students and professionals are swarming like bees to upskill themselves in the field. However, there are no particular academic degrees on the subject of SEO and it needs to be acquired through experience and certifications.
If you are looking for the best SEO training in Bangalore to make a career out of it, here are ten handpicked SEO courses for beginners.
1. SEO Career Kickstarter (SCK) Program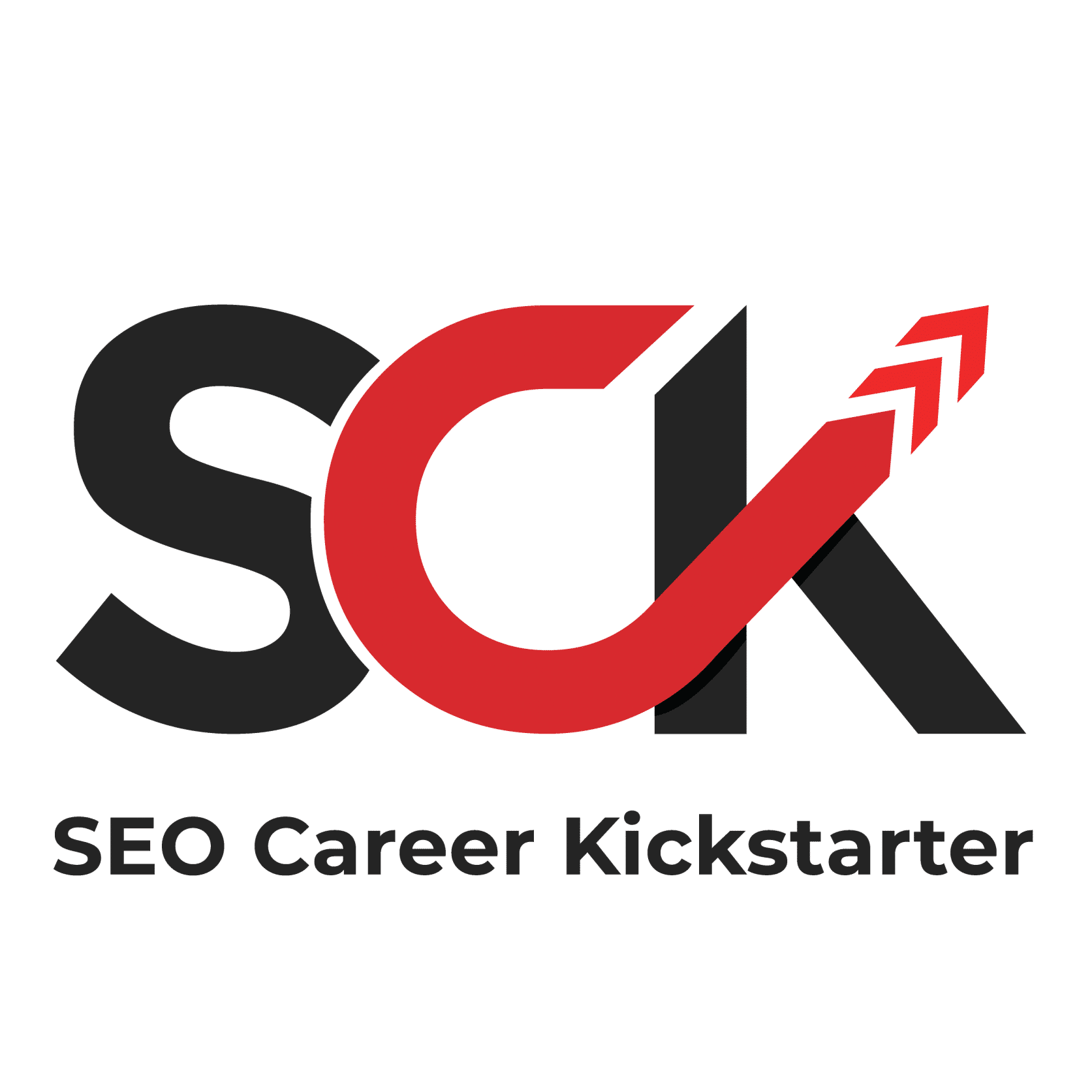 The SEO Career Kickstarter Program (previously known as HIIT SEO) designed by Sanjay Shenoy is a 100% practical online SEO training program that will get you industry ready and help you land your dream SEO job in just 10-weeks.
And the best part? This SEO training program offers a cashback of Rs.10,000 for implementing everything that you learn during the training program. This is intentionally designed this way to motivate people to learn SEO by doing it, rather than just by watching videos of it.

With an average rating of 4.8 out of 5 and hundreds of success stories of students getting high paying SEO jobs, it is considered to be the best SEO training not just in Bangalore, but all over India.
Here is exactly what you will be learning as part of the program:
Week 1 – Basics of SEO – Understand how search engines work using the R-A-U framework to understand all the ranking signals that Google uses, creating the right foundation for your SEO journey.
Week 2 – Keyword Research -You will be learning how to to find high-value, easy to rank keywords using the counterintuitive ToFu method that will help you rank for these keywords even without backlinks & expensive keyword research tools. You will also be learning the 6 Step content framework that will help you write epic SEO optimized content.
Week 3 – OnPage SEO – You will get the ultimate tried and tested 18-point OnPage cheat sheet (plus a bonus worth Rs. 5000) to make sure your OnPage SEO is on point! You will also learn how to write award-winning titles and intriguing introductions for your content.
Week 4 – Technical SEO Part 1 – Learn how to nail site architecture and think like a search engine. You will also learn the language of the crawlers and use robots.txt to communicate plus learn everything about mobile SEO and implementing AMP on your website.
Week 5 – Technical SEO Part 2 – You will learn how to make your website blazing fast and improve your Google Page Speed insights score the right way. You will also be learning about structured data, SSL certificates, and optimising for voice SEO.
Week 6 – OffPage SEO Part 1 – In this week, you will learn what a backlink is and how it backlinks made Google the number 1 search engine in the world. You will also be learning about the difference between a dofollow and a nofollow link and a step-by-step guide to building your first set of high-quality backlinks.
Week 7 – OffPage SEO Part 2 – Continuing from week 6, you will be learning about the importance of anchor text and the 4 crucial ways in which you should be building backlinks and uncovering the best source to find backlinking opportunities.
Week 8 – Local SEO – You will learn what Local SEO is and why it is the most underrated channel in SEO. You will also learn how to set up and optimise your Google My Business profile using NAPs.
Week 9 – YouTube SEO – How can we not talk about the second biggest search engine in the world, YouTube when we are talking about SEO? You will learn the 9 critical YouTube ranking factors, the 4 simplest ways in which you can start making videos, and how to upload and optimise videos to rank both on Youtube and on Google.
Week 10 – Site Audit, Strategy, and Proposal – Learn how to perform a complete site audit from scratch and craft a realistic SEO strategy. You will also learn how to price your SEO services and manage your SEO project without getting overwhelmed.
Apart from this, you will also learn and become job-ready with
Resume Makeover: Learn how to make the perfect resume in the right format for your SEO job
LinkedIn Profile Optimisation: Build the perfect profile for better connections and opportunities
SEO Interview Prep: Prepare and crack the SEO interview and impress them with your skills
Salary Negotiation: Know your worth and get the salary you deserve
Since learning SEO involves using a lot of tools and resources, when you sign up for this program you will also get SEO tools and resources worth Rs.671,250.
Here is a list of SEO tools and resources you will be getting when you sign up for the SEO Career Kickstarter (SCK) program:
Astra Pro high-performance WordPress theme worth Rs. 17,000
WP Rocket Premium WordPress performance plugin worth Rs. 18,000
WPX hosting, the world's best and fastest SEO optimised hosting worth Rs. 5,250
Rankmath Pro WordPress SEO plugin worth Rs. 5,000
Ultimate SEO Playbook course worth Rs. 10,000
Content Marketing Mastery course worth Rs. 10,000
The training program has helped over 1000 SEO aspirants land high-paying SEO jobs. Unlike other SEO courses, where you get only theoretical knowledge, in the SCK program, you will get 100% practical experience and learn the right way.
Contact Details
Location: Online
Email: [email protected]
Apply here: SCK Program
2. IIDE

The Indian Institute of Digital Education was founded by Karan Shah in 2016 and it has trained over 1,00,000 students via online, offline and other on-demand media since.
Out of several specializations, IIDE also offers an online SEO course which can be completed by booking your mentor. You can use self-paced video lectures, followed by live sessions online.
Course Contents
Keyword Research
On-page SEO Tutorial
Google-proofing your website
Off-page SEO Tutorial
Blackhat Techniques
Google Search Console
Contact Details
Phone: +91 73044 42840
Email: [email protected]
Website: https://iide.co/blog/seo-courses-in-bangalore/
3. DigitalPhy Academy

DigitalPhy Academy is a digital marketing institute in Bangalore that started with the idea of instructing digital marketing in India. It believes that learning digital marketing is also an opportunity to understand and explore your skills in the most current and trendiest field in the market.
They are on a mission to change your view on SEO with Real-time training and live projects to get hands-on exposure.
They have their branches in Marthahalli, BTM, Kalyan Nagar, Kamanahalli and Electronic City.
Course Contents
Introduction to SEO
How Search Engines work
Understanding SERP
Google processions
Indexing
Crawling
Contact Details
1st Floor, 69/63, Sai Srinivasam,
3rd Cross, Tulsi Theater Rd,
Marathahalli, Bengaluru- 560037.
Call: +91 9686137878, 080 41753824
Mail: [email protected]
4. Digital Kora

Digital Kora has been providing SEO training since 2013 and the course includes weekday, weekend as well as online batches. They are tied up with many companies and ensure 100% placement support.
If you are looking for the best SEO course near Marathahalli, BTM, Hebbal, Electronic City, Kammanahalli, Indira Nagar, Digital Kora is the place for you.
Course Contents
On page optimization
Google Webmasters
Research and Analysis of Keywords
Off Page Optimization
Google Algorithms
SEO Audit Report Tools
Content Creation
Backlink Building
Contact Details
Ground Floor, Next to RVE Technologies,
Opp. To Water Tank, Bengaluru -560029.
Call: +91 88678 96632, +91 89716 42632
Mail: [email protected]
5. iDigital Academy

SEO training at iDigital Academy will help you to understand how you can leverage key techniques to improve the organic ranking of your website on Search Engine Result Pages (SERPS) and drive more traffic. The course also covers on-page and off-page elements of optimization to boost inbound link popularity.
Learning SEO enables you to monitor and manage your SEO activity on your own by setting a baseline and regularly tracking activity against your goals.
Course Contents
Introduction to Search Engines
Website analysis
Keyword Research
On page optimization
Off page optimization
Google algorithm
SEO Tools and concepts
Contact details
Address:
#12, 2nd Floor, Sharavanthi Blue Chip,
100 Feet Ring Road, BTM Layout 1st Stage,
Bengaluru – 560068
Call: +9199866 78681
Mail: [email protected]
6. NIDM – National Institute of Digital Marketing

NIDM was founded in the year 2011 by Mr.M.S.Kumar, the top Digital marketing faculty. Under his leadership, the institute that has trainees from Deloitte, HP, Simplilearn, ThinkVidya, PWC, Marlabs, Myntra and Flipkart, has trained over 20,000+ students from across 20+ countries in 2100+ batches.
SEO course is a part of their training program along with other digital marketing techniques and is designed for practical knowledge and fully for job orientation bases.
Course Contents
On-page SEO
Off-Page SEO
WordPress
Content Marketing
Contact Details
Address: #152, 13th Main,
1st Cross, BTM Layout, 1st Stage,
Near Udupi Garden Signal,
Bengaluru – 560068.
Contact: +91 9611361147
Mail: [email protected], [email protected]
7. Web Marketing Academy (WMA)

The academy was founded by Suresh Babu in 2002 with a passion for digital and social media marketing and the need for training in internet marketing and has also helped some of the leading companies of the world to maximize profitability through digital marketing media.
SEO is one of the projects which gives real-time hands-on experience. The following are the concepts covered.
Course Contents
Fundamentals of SEO
Local SEO
Voice SEO
Advanced SEO
Technical SEO
Blogging
SEO Audit
Contact Details
Indira Nagar Branch
#1003, Ground Floor,
12th A Main Road, 2nd Cross Road,
Doopanahalli, Behind Sony Center and Gold's Gym,
100 feet Road, Indira Nagar, Bengaluru- 560008
Call: +91 8792299538
Mail: [email protected]
https://www.webmarketingacademy.in/
8. Inventateq

It is an Online Marketing technology company that provides job training in all types of Internet marketing courses which are useful for real-world job market. It caters to all learners ranging from beginner level to IT professionals.
SEO is one of the several courses available. With a hands-on approach and practical applications, students at Inventateq are specialized in digital marketing concepts. They provide both online and offline courses meeting the market demand for high performance, reliable and affordable services.
Inventateq has centers in Jayanagar, Marathahalli, BTM Layout, Rajaji Nagar and Kalyan Nagar in Bangalore and also in Chennai.
Course Contents
About Search Engines
Web Design
Advanced SEO with HTML
Google analytics, Google Adsense and Google Maps
Google Tag Manager, Google Search Console
Artificial Intelligence for SEO
Artificial Intelligence tools for Content Creation and Marketing
Contact Details
No.16, 2nd Floor, 11th Main Road, 33rd Cross Road,
Jayanagar 4th 'T' Block, Above Sun Times,
Near KFC, Near Sun Times in Jayanagar,
Bengaluru – 560041.
Call: +91 7353551091, 08041502315
Email: [email protected]
9. Learn Digital Academy

Learn Digital Academy is a training institute dedicated to providing a comprehensive learning experience starting with training, certification, internships and placements.
They provide quality education following a goal-oriented curriculum through live projects and coursework that can be put to practice in a real job environment.
You can choose your form of training, scheduled as well as self-paced e-learning courses to integrate into your work or college schedules. You do not need to compromise on your obligations while upskilling yourself for a better career.
Course Contents
Search Engine Optimization
Email Marketing
Pay per click
Ecommerce
Social Media Marketing
Content writing and Editing
Analytics
Web design and development
Mobile Marketing
Contact Details
#09, Govindappa Building,
2nd Floor, 1st Main, 1st Cross,
J.P. Nagar, 4th Phase, Near Delmia Circle,
Bengaluru – 560078
Call: +91 6366370046
Mail: [email protected]
10. APPONIX

Apponix Technologies Private Limited is setting a benchmark in the industry with its most innovative training and recruitment company delivering classroom and online training across India, USA and UK.
They have a clear-cut placement process where once the students complete their training at Apponix, an HR collects their CVs, helps them make any improvements in the CV and connects them to clients with job openings. Students can also avail 0% interest EMI on most of the job-oriented courses at Apponix.
Along with Digital marketing certifications provided by Apponix, they also help you take up other globally recognized certifications by Google, Facebook, Hubspot, etc. Apponix has its branches in Rajaji Nagar, Marathahalli, and in Banaswadi in Bangalore and also other branches in Hubli, Pune and Lucknow.
Course Contents
How Search Engines Work
What is SEO
Google Analytics
Google Web Console
Keyword Research Process
On-page Optimization
Off-Page Optimization
Contact Details
306, 10th Main, 46th Cross,
4th Block Rajajinagar, Bengaluru -560010.
Call: +91 8050580888
Mail: [email protected]
In Conclusion
The importance of SEO in the digital marketing field is greater than ever today. You can be an SEO Specialist, SEO analyst, SEO Executive, SEO Manager whose key role would be to strategize and identify techniques and tactics to increase traffic to a website. If you are a business owner, you can do these things on your own for organic results.
Though the training and certifications are important, you can gain expertise through training and implementing real-time, learning from experts in the field, and optimizing yourself for results.
Hope the above list helps you find what you are looking for. Do you know any other training programs on SEO? Let me know in the comments.
List of SEO Courses in other Cities