On a lazy Sunday afternoon, while I was preparing for the week ahead, my inbox pinged with this email:
Hello Sanjay Sir
I am Arun aged 48, have enrolled in the digital marketing course. I was just beginning to go through your Content marketing mastery videos, I am thankful for your lessons.
I wish to clarify a few points, I had been in healthcare BPO, for 18 years and due to night shifts, and my mother's cancer and the need to take care of her arose, I was out of the job that I was doing regularly.
In this situation, I would like to be a content writer. Is it possible to get a work from home job as a content writer and side by side pursue digital marketing? If so, where should I be pitch myself, or start as a freelance content writer? Can you suggest a website where I can get regular content writer jobs? I do not expect a very big income, but to support myself, I am expecting around Rs. 15-20k per month.
I was honestly very moved and grateful by this email, to be honest. Moved because imagining someone in such a situation is heartbreaking and grateful and happy that I have had the privilege to impart a skill like content marketing.
While I composed myself to respond to this email, I thought to myself that there might be many more who might be in such situations and content writing as a skill can truly help them to a large extent.
So here I am, with a practical guide on becoming a content writer in India. I emphasize practical because I noticed that most "guides" out there on becoming a content writer usually give extremely shallow advice; if you can call it that.
To understand how to become a (great) content writer, it is important that you understand what content is.
What is Content?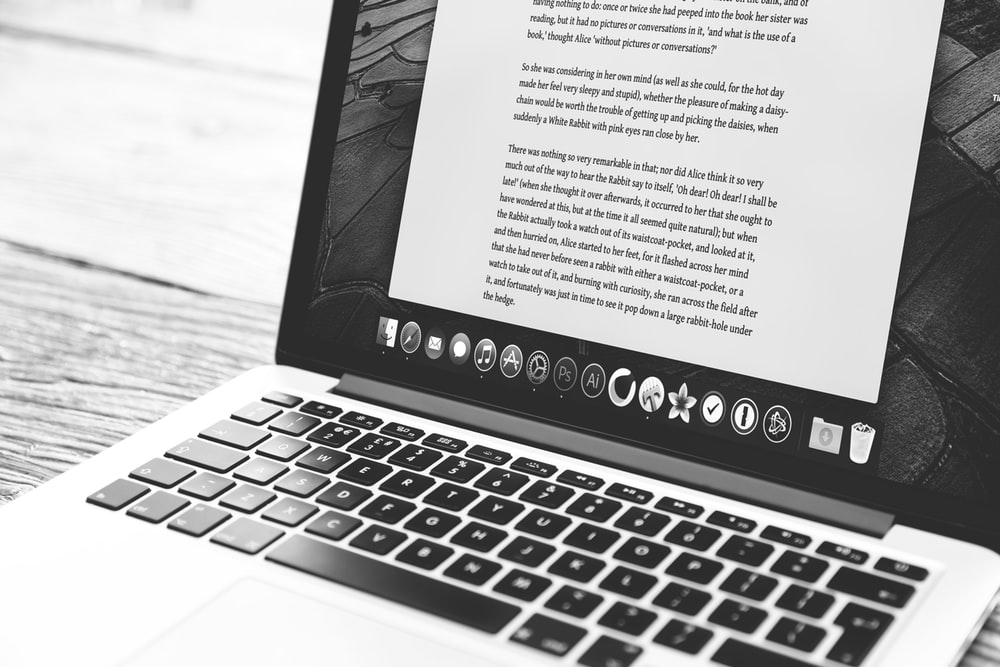 First of all, it's not cun-tent, it's pronounced con-tent. Cun-tent is also a word but it means satisfied and also sounds very funny when you write it like that. Moving on..
Content is any kind of information that will educate, inform, entertain, motivate, inspire, convince or persuade a specific set of audience.
In other words, content writing is all about solving problems for a specific set of audience. Since you are solving problems, you are actually adding value to this set of audience. And when you add value to this set of audience, you build trust and trust is a key ingredient in building a brand.
This is important to understand because aspiring writers either approach content writing as a way to please the search engines or get intimidated assuming they need to be creative.
I find both approaches to be wrong because if you just focus on stuffing keywords, you are not adding any value to your audience and honestly, content writing is usually more about utility than about creativity.
Check out my TEDx talk on why "Content Without Context is Useless"
You are not trying to be a NY Times best-selling author but only trying to solve problems through content. And for that, you don't need to be creative; you need to learn how to listen and understand the problems of your audience.
And you definitely do not have to throw in fancy words and go all Shashi Tharoor on it. What you should be aiming for when you are writing content is clarity. When you have the clarity you will be able to articulate it in a simple way which is far more appealing than trying to make it sound fancy littered with jargon.
I am mentioning these points because I believe every one of us has these capabilities and it can get only better with practice and consistency.
Don't be demotivated because you don't have a fancy degree or your English is poor because like a muscle in your body, the skill of writing content can also be conditioned and strengthened over time.
Now that we have addressed that problem..
Is content writing a good career choice?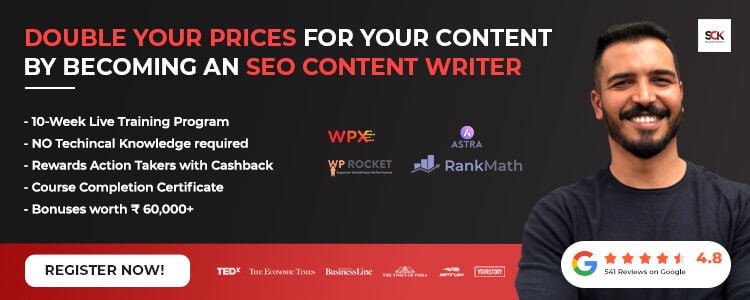 To be honest, writing content is a skill and you can definitely build an illustrious career around this skill. But I don't want you to limit yourself with words such as "career" and "job".
The beauty of this skill is that it can be developed and applied regardless of your location, gender, age and stage of life you are in. You should make the most of this glorious opportunity and see how you can extract the most value out of it.
Well, of course, you can get yourself a content writing job too because let's face it a "job" provides you with stability, exposure and more; which a lot of you need. But the best part is even if you have a job, you can utilise this skill to go out there and milk it to the maximum.
So for the sake of my argument, instead of calling it a "job" let's call it a "gig". A "gig" can be loosely understood as a temporary work contract.
Generally speaking, content writing gigs will help you to work with multiple companies on multiple projects at the same time. This means that instead of looking for "a job" you need to be looking for multiple "gigs" or in other words freelancing opportunities.
Once you change the frame, you will realise that there are tons of opportunities, not just in India but around the world. In fact, a trillion-dollar opportunity.
According to Upwork, a leading freelancing platform, freelancing has had an impact of $1 trillion in the US in 2019 which translates to 5% of their entire GDP.
Now, obviously, it would be naive to think that all of it is associated with content writing. But it paints a fine picture of where the gig economy or freelancing, is heading towards.
I think we are heading towards a world where freelancing is becoming more prevalent because companies are finding it increasingly efficient to work with freelancers than full-time in-house workers. I can testify this because at PixelTrack we work with about 15 content writers and none of them is a full-time employee.
This shift is happening because, for companies, the cost of dealing with certain requirements through external vendors is increasingly becoming transparent and cost-effective.
Thanks to internet penetration, global payment solutions, and platforms like Upwork built for credibility and transparency, companies would rather work with external vendors instead of having someone inhouse and have avoidable overhead costs.
Content writing sits perfectly in this setting. For most companies, content is extremely ad hoc and the volume of requirements is usually unpredictable. To overcome this, organisations both in India and worldwide are in constant need for freelance content writers.
So, I hope I have driven home the point of whether there are enough opportunities for becoming a content writer. Now, let's understand how you can become a successful content writer in India.
How to become a content writer in India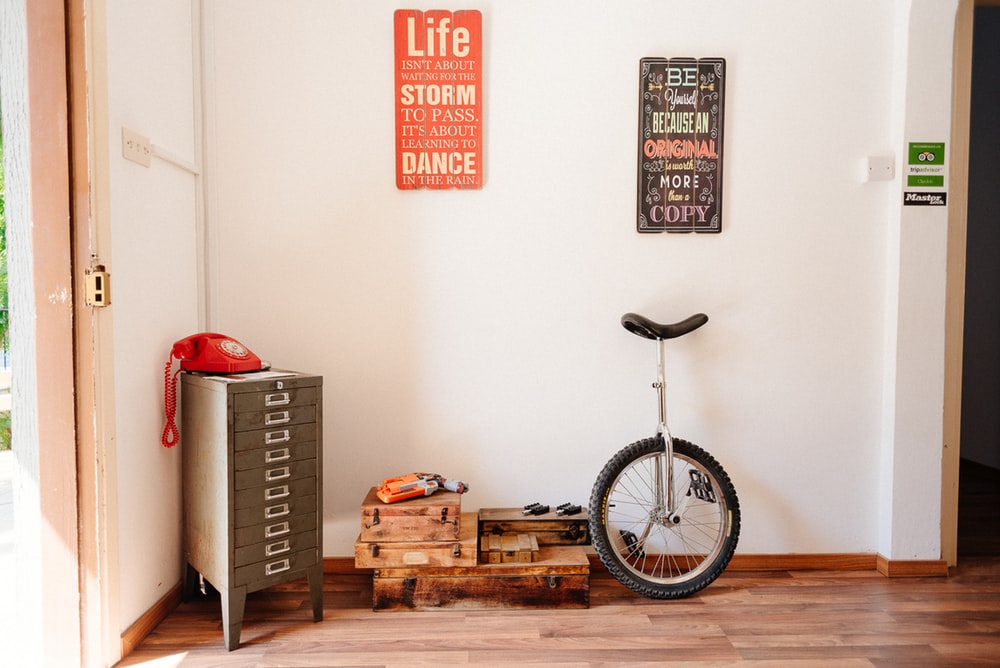 Would you be intrigued if you see a unicycle? A little maybe.
What about a bear? Definitely.
What about a bear on a unicycle? Now, we are talking.
See? When you put two very random things together it suddenly starts becoming more appealing and interesting.
That is what you should do with your positioning as a content writer.
When you combine a skill like content writing, with a specific niche, then not only do you become an expert content writer but also an expert in the industry. This can be a very attractive proposition because now, not only do you have subject matter expertise but also a specific skill around this subject matter.
But mind you, make sure the niche you choose is dependent on content and there are enough opportunities.
Step 1: Build a portfolio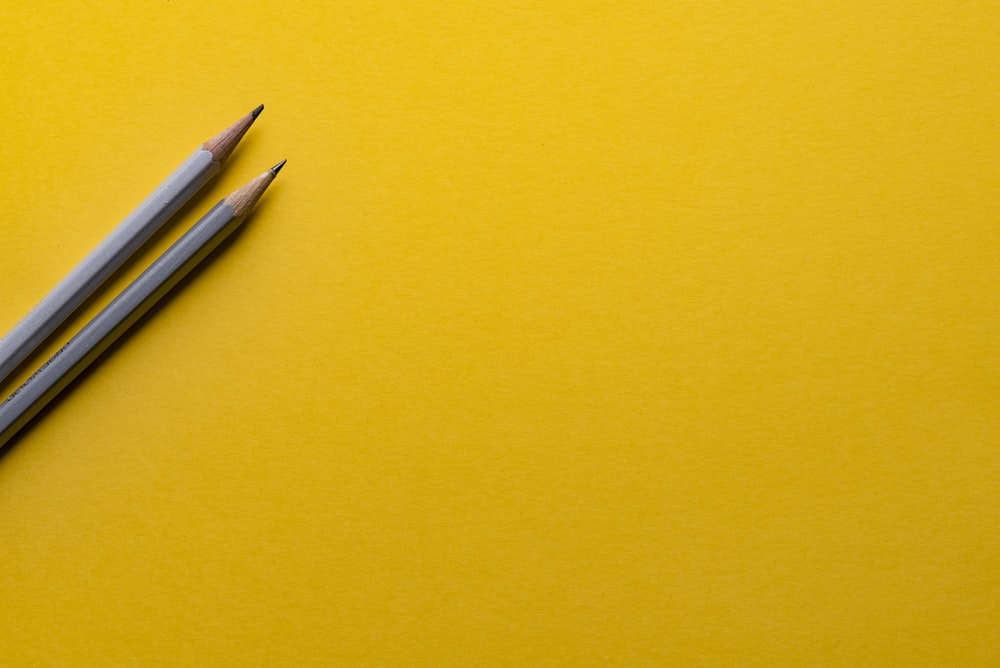 You need to start building credibility before you start earning anything.
This is the stage where most people give up.
Because this is the stage where you are doing something without any kind of monetary feedback. But it's important you do this.
As a new content writer on the block, nobody is going to trust you. You have to start working on elements that will help you build this trust. One of the ways is to build a portfolio. A portfolio is a showcase of your capabilities.
Now that you have picked an industry, come up with different content ideas and create content for the industry. Create a few blog posts, write a small ebook, how about a case study? Or perhaps some white papers.
A good portfolio will give you a great platform to grow from. But that alone is not going to help you. You need social proof.
Step 2: Start creating social proof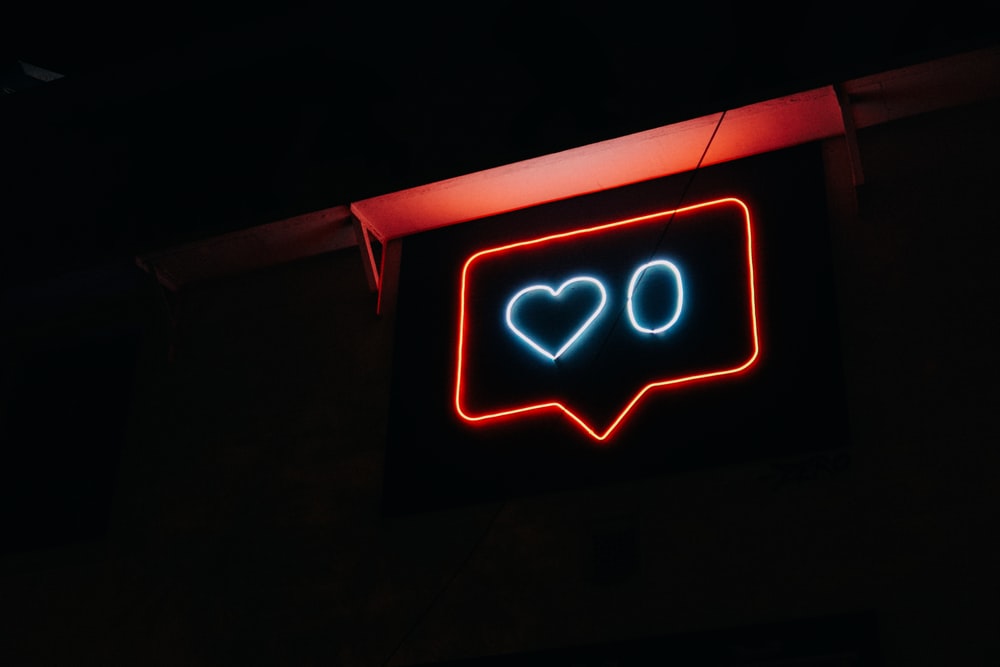 We are all social beings. When it comes to doing something risky, we always look at what other people are doing.
We look for the reviews on amazon before buying something, look at the number of listens on Spotify before we hit play, see what's trending on Netflix. Everything is an example of social proof of how others have reacted in a similar situation.
As a content writer, you can tap into this and create your own social proof.
A great place to do this is Quora.
Quora not only allows you to flex your content writing skills but also attract the necessary social proof and showcase how people are not only consuming your content but also engaging with it.
Not only this, but Quora can also help you attract more gigs in the future. In fact, a friend of mine has successfully managed to get plenty of writing gigs purely through Quora just because she was the most viewed writer plenty of times.
Again, having a niche really helps in positioning yourself as a subject matter expert.
Step 3: Build authority with a blog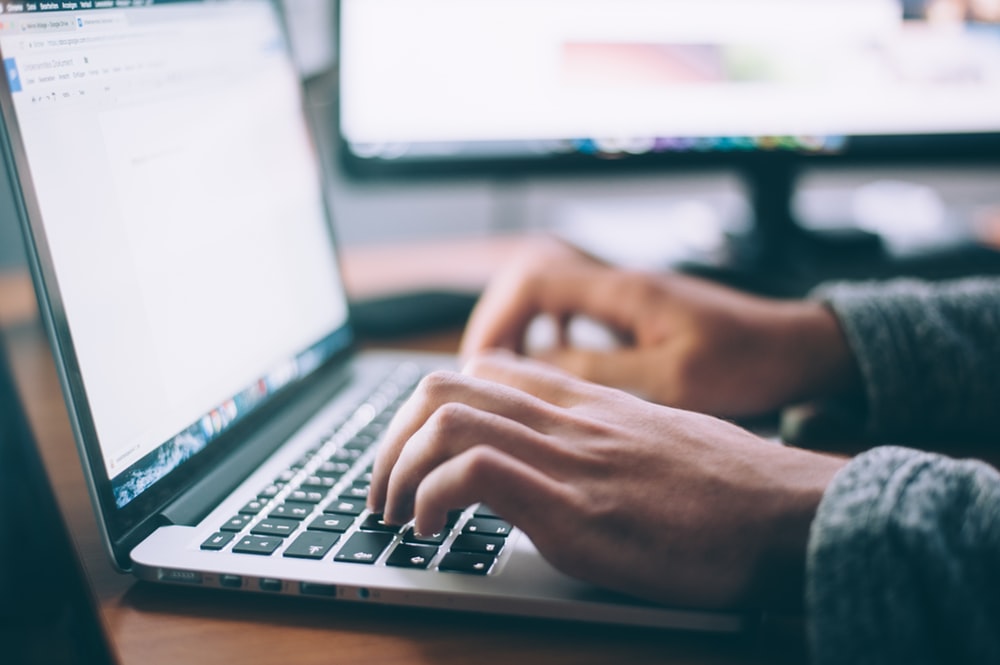 Authority is the ultimate credibility parameter.
If you create a sense of authority, a certain sense of expertise, you will not only be able to attract more clients but also convert them at a much higher price.
And an easy way to do this is by creating a blog.
Again, here you will be using your blog as a tool to showcase your capabilities and authority. It's extremely easy to set up a blog and there are plenty of resources online showing you how to do that.
If you are interested, click here to learn how to set up a blog in India.
Step 4: Create a pitch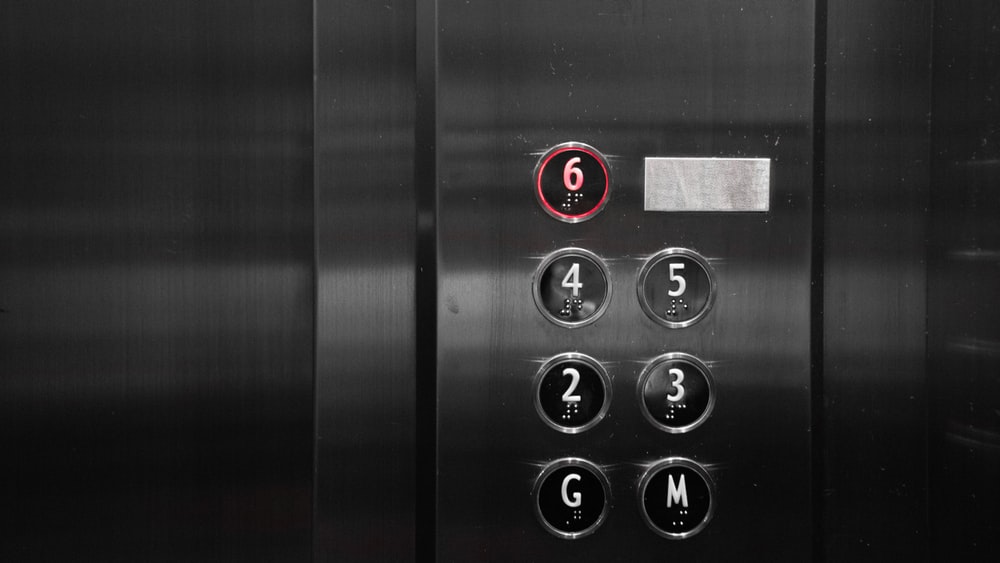 I get pitched all the time and almost all of them are terrible.
A great pitch is simple, clear, to the point and articulate.
I mean, think about it, you are trying to pitch to be a writer. How can you expect to land a paid writing gig if your writing can't sell yourself?
These are the elements of a clear and effective pitch,
A clean, customized subject line
Address the recipient by name
Reference to where you saw their requirement (or why you think they need content)
Why you think you are a good fit for the requirement or company
References to your work and portfolio
Links to your blog and other platforms (like quora, Upwork etc)
Links to your social media handles
A good email signature
And mind you the riches lie in the follow-ups. Don't forget to follow up after you pitch.
Also, keep testing your pitch until you get your highest converting pitch.
Step 5: Start on Fiverr and Upwork
Fiverr and Upwork have been the flag bearers of the gig economy.
A lot of you might argue that it has been saturated but I strongly feel that there is still a lot of opportunity on platforms like Fiverr on Upwork.
Of course, you cannot just set up an account on either of these platforms and expect orders to keep flowing in; you have to put in the work.
An easy to get ahead on Fiverr and Upwork is by giving away free work in exchange for reviews. You can also use these content pieces to fill up your portfolio so that's a win-win. Once you have raked up enough reviews, you will have a better chance of winning projects on either of these platforms.
Also, ensure that you use these platforms as a way to attract qualified clients which you can then convert into long term commitments. When you deliver a project always make sure you upsell a long term commitment.
It never hurts to upsell.
Step 6: Join Facebook groups and communities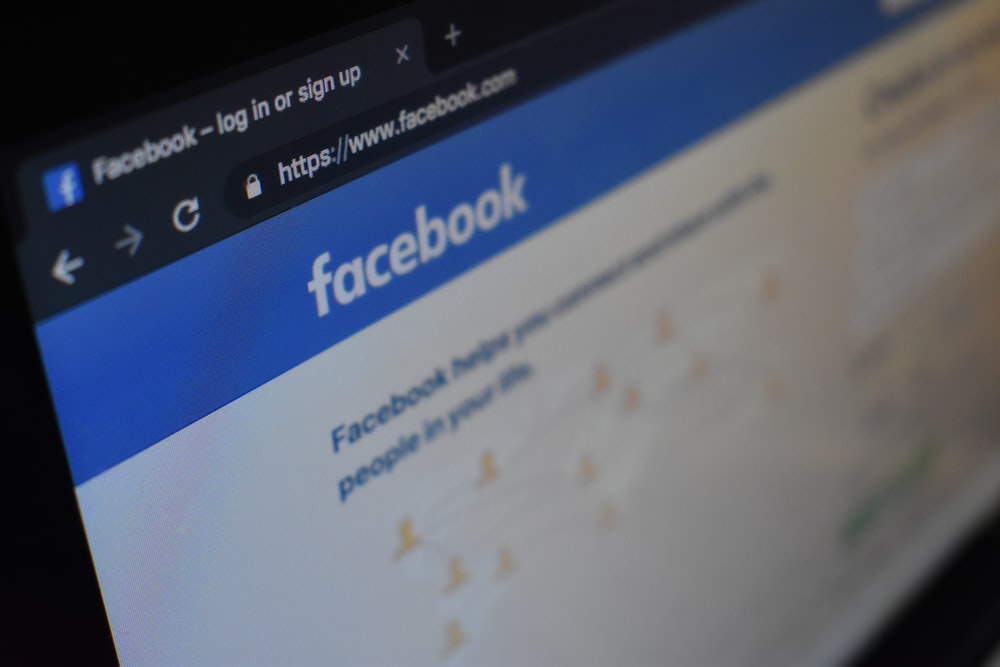 There is absolutely no dearth for Facebook groups and communities.
And guess what? We run the largest digital marketing group in the world! You can check it out here: https://www.facebook.com/groups/learndm
And there are plenty more like them out there especially specifically meant for content writers.
Usually, in groups like these, people usually post requirements for content. Keep following them and when they post their requirements, send them the pitch you created in step 4.
Again, don't forget to follow up but at the same time don't be annoying.
Step 7: Set up and optimise your LinkedIn Profile
You might like it, or you might hate it, but you cannot ignore it.
Let's be honest, most of don't use LinkedIn like we use other platforms. We log in once in a blue moon, accept invitations from all the people you don't know, check your endorsements and promptly close the tab.
If you want to be part of the gig economy, it will make sense for you to take LinkedIn more seriously and use it more deliberately. The first obvious thing to do is set up a decent profile with every possible information.
Remember, this is LinkedIn, not Instagram. So when it comes to pictures, keep those pouts, weird-looking-eyebrows, and the fake eye squints away. It sounds obvious but the amount of profiles I see with pictures like this is astonishing. And mind the background! To be on the safer side, upload a nice headshot and you should be good to go.
Once that is done, it's time to optimise your profile. Yes, you read it right; optimise. LinkedIn is also a search engine, so when companies are looking for people with specific skill sets, you have to make sure you show up. To do this, make sure you have put in keywords in the title and in your description. Please don't go overboard and stuff it with keywords here.
Now, its time to keep an eye out on the opportunities on LinkedIn, which brings us to the next point.
Step 8: Apply for companies with openings
Keep an eye out on the job portals for companies looking for full-time content writers.
It is incredibly hard to get a full-time content writer and I know this from experience.
Even if companies do find content writers, it is even harder to keep them around.
Again, reach out to them and pitch that they might want to consider you as a freelance content writer until they find a full-time writer. If you are lucky, you might become their "full-time content writer" but as a freelancer.
This also includes digital marketing agencies and advertising agencies. They are almost always looking for writers. Even if they have full-time writers, agency life is such that, you might never know when your requirement might increase overnight.
So reach out to the right person in these agencies and pitch them your services.
Step 9: Join content platforms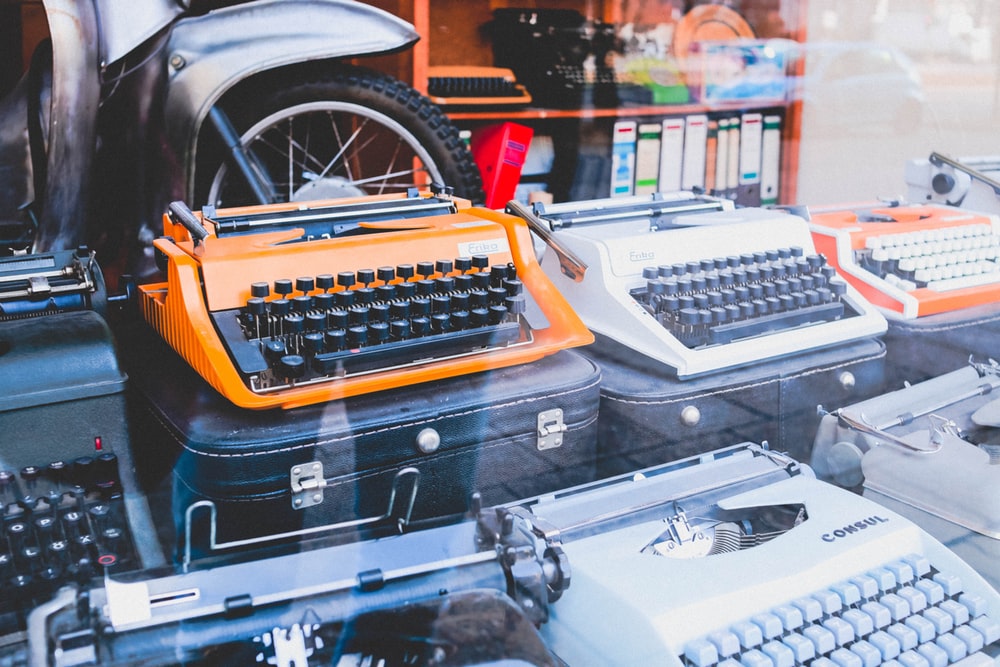 I have listed content platforms as the last option because you don't have the flexibility of choosing your clients but it's a great option if you are starting out.
When it comes to India, I personally believe Pepper content is a great place for you to start off. I have personally used their service and they did a great job. Having said that, I really hope that they have very strict policies when they onboard new writers.
There are plenty of other platforms too but either they have extremely low payouts or terrible orders coming in or both. Most content platforms follow this trajectory unfortunately and it is very difficult to tell when these platforms hit rock bottom.
Regardless, it's definitely worth a shot.
Recommended: How to Speed up Your WordPress Site & Make It Load Faster
What is the average salary for a content writer in India?
Just to reiterate, stop looking at content writing as a "job" and start looking at it as a skill that you can deploy regardless of where you are and who you are.

Having said that, the comfort of a job and the addiction of a monthly salary is difficult to get rid of. And sometimes, for a lot of people having a job is more of a necessity than a choice.
So if you are looking for a job in content writing in a Tier 1 city, expect your salary to start around Rs.15,000 per month, and it can go up to Rs. 25,000 per month depending on various factors.
With a couple of years of experience up your sleeve, you can move that number to Rs. 35,000 to Rs. 40,000 and that's probably where you'll hit a glass ceiling. You either continue at the same position while adjusting your salary to inflation every year or you move up the ladder to become a content manager or an editor or even better a content marketer. You can then be looking at a salary north of Rs.50,000, but it takes some effort, time and patience to get there.
Since I am a proponent of the gig economy and I strongly recommend you to take the route of freelancing eventually you need to start setting rates for the words you churn out.
It's always ideal to build up your portfolio and everything mentioned in this article before you decide on the price. If you have a decent portfolio and you are just getting started, you can charge Re.1 per word.
It would be wise to have a minimum of Rs.1000 per article that way you don't end up spending too much time working on smaller articles but still get paid good money for the work you do.

Eventually, you can start charging people higher, and the best way to do that is by first changing your pricing with existing clients. They know the value you bring to the table, and by now, you should know your worth.
Move from Re. 1 to Rs. 2 and before you know it, you will be hovering around the Rs. 5 per word mark. I know writers who charge more than that, but that requires a lot more experience and credibility before you command such high prices.
What are the qualifications necessary for becoming a content writer?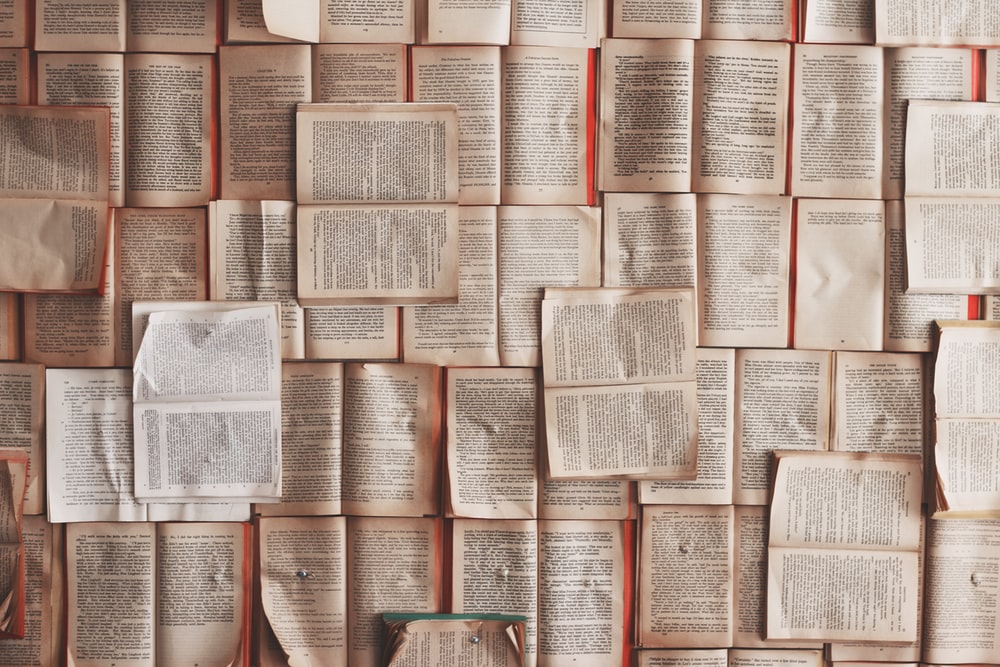 While there are no qualifications necessary to be a content writer, it would definitely help to understand how content works.
There is both art and science to content writing. More often than not, content writing is confused with creative writing. Like mentioned before, content writing is more about utility than about creativity.
When you understand the science behind it, you can then wrap it with the art (creativity) if possible. Also, when it comes to content writing, understanding how marketing the content works is also very crucial. A basic understanding of SEO, social media networks allows you to craft content that not only works but also spreads.
Keeping all of this in mind, I have created a content marketing course which goes in-depth about how to create content that works and also how to market it effectively. And the best part? It's free. Just leave a comment below and I'll reach out to you with the access.
How to become a better content writer?
Notice how I used the word better and not best? That's because there will always be some room to improve when it comes to content writing. It's a journey and not a destination and everybody starts at zero.
Having said that, there are a few things you can do to improve your writing. The most crucial thing that you need to do is to start reading more. Read more books, ebooks, blogs, articles, white papers, whatever comes your way. The more you read, the better your writing becomes.
Speaking of writing, you also need to write a lot more. Write just a little bit every day, but write every day. The more you write, the more you know what not to do and polish yourself along the way.
Lastly, being an Indian, it's important that you sound more like a native speaker which will give you a lot more opportunities. I have made a very detailed video on How NOT to sound like a NON-native writer. Check it out here:
Conclusion
Like most things in life, becoming a content writer will take you time. You have to go through the curve for you to become better at it.
The more you read the better you become at it.
The more you learn the better you understand it.
The more you write the better your flow will be.
The best time to start writing was yesterday, the second best time to start it today.
Let me know about your journey of becoming a content writer in the comments section below.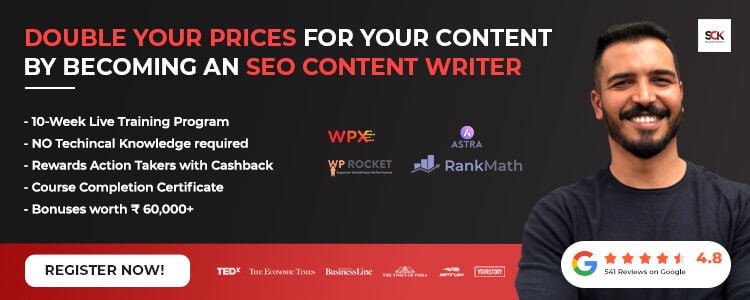 List of SEO Courses in Cities