Even as many websites open up for small-scale as well as large-scale businesses, competition continues to increase — small-scale industries are now competing not only with each other but also with large-scale companies.
Ranking high on Google's search engine is a sure-fire solution to overcome such challenges.
Creating product videos is one strategy that businesses can leverage to rank higher. A good video maker can help create innovative website videos.
This article delineates how small businesses can improve their websites' SEO rankings.
Before we get started, here is a glimpse at some benefits a small business will accrue from ranking high.
What Are The Benefits Of a High SEO Ranking?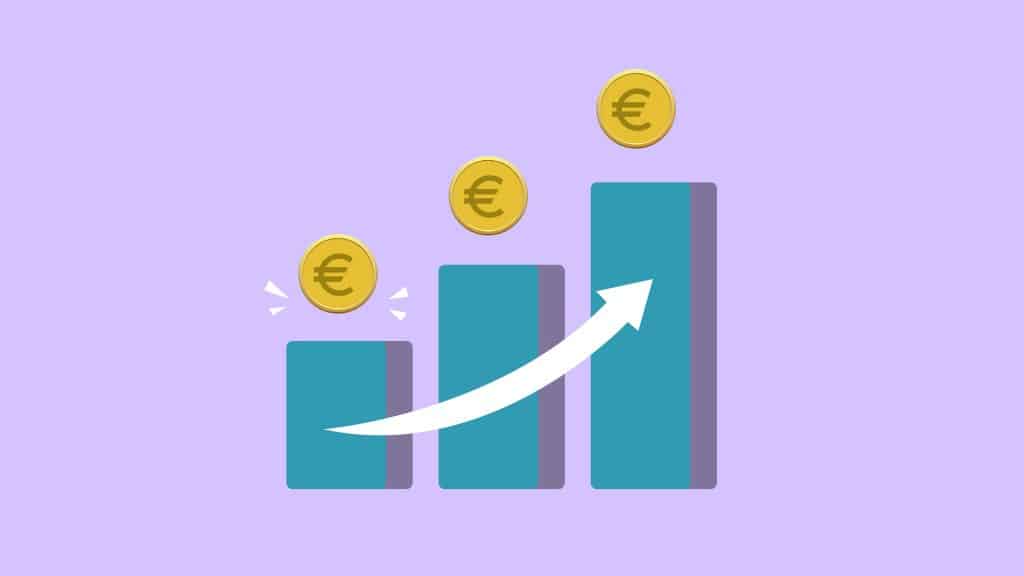 A high SEO ranking entails a world of benefits, some of which are as follows:
Getting free traffic to the website
Higher sales turnovers as a result of increased traffic to the website, ensuring the company's growth
Increased product awareness due to brand recognition
Increased customer loyalty due to high ranking
Rising above one's competitors
High rankings enable a small-scale business to stand out from other well-established businesses.
Improving SEO Ranking For Our Business
So, how can we improve our website's ranking search results? Here are seven tips for small-scale businesses to attain high rankings on SERPs and enable their websites to rank among the top 10 of search results:
1. Identify Our Prospects
First, we must understand how people use search engines to search for specific products or services or gather information.
It is necessary to know who our target prospects are so that we can devise an effective strategy to reach out to them.
Spending funds on paid searches targeting the wrong customers would be disappointing.
To identify our target customers, we must ask ourselves the following questions:
Who uses our products?
When do they realize they need to buy our goods and services?
Where do our competitors get their customers?
Do our target customers know anything about our products?
What keywords do customers use when looking for products similar to ours?
What makes our customers buy our goods or our competitors goods?
Answering these questions can provide us with the necessary insights into our target groups.
Google Analytics is one of the tools that can help us understand our prospects' activities.
With this tool, we can identify our prospects' activities when they visit our site and devise strategies to reach out to them accordingly.
2. Fixing The Problems Of Our Web Page
Once we analyze our customers, we will know why we are not fairing well. We will have to get back to our website and restructure it.
We must ensure that search engines can know about the content on our website so they can consider ranking us.
Some of the problems we should consider fixing are broken links and duplicate content. We must ensure that the content we post on our webpage is unique.
If possible, we could make a video online for the website because videos are more engaging compared to other types of content.
3. Optimize Our Page
When discussing page optimization, we refer to using keywords in the content we post on the website.
We could get the most used critical words from our google analytics tool. We will find our prospects' most commonly used keywords in this tool.
Keyword density will help search engines know that our content will provide a solution to the user.
Other important ranking factors besides keywords are as follows:
Meta Titles And Meta Description
A meta-title will be used to provide more information on the title of our webpage. A meta description will explain the content in a nutshell.
Images provide a visual aesthetic to our products, whereas videos provide all the essential information that our prospective customers must know about our products.
Videos are engaging; therefore, they can attract our customers to our products.
Nonetheless, search engines prefer to display videos to articles because connecting to a long-written piece could be challenging for users, particularly in today's era characterized by shorter attention spans.
Internal links help customers quickly navigate to the pages they are interested in on our website. Thus, our target group begins to prefer our website to our competitors' web pages.
4. Get Our Business Profile Optimized
Optimizing our Google business profile is similar to sending a message to Google, requesting it to rank our business higher.
A higher rank facilitates more traffic visibility and our engagement with our client's increases.
Moreover, clients will be able to reach out to us through our profile if we provide a call to action, such as a contact number.
5. Carrying Out A Competitive Analysis
Benchmarking our competitors implies that we visit their websites and understand their strategies. We can then tweak our strategies accordingly to ensure we stay on top of the game.
Here are some aspects we must consider as we engage in competitor analysis:
The web structure of our competitors
How they have set up their backlink profile
The number of pages they have indexed
With such analysis, we could also develop other methods to outperform our competitors.
6. Adding A Schema Mark up
With schema markup, search engines that will be ranking our business can determine our page components.
Examples of a schema markup may include:
Our contact information
Our employees
The ratings we have
The areas we serve
Our business address and name
The currency we can accept
We could include many other things on our schema markup, depending on what business we run.
7. Getting Reviews
For many of our new clients to know that our products are worth their trust, they need to see good reviews about us.
We can get reviews from the clients we have already served. Also, search engines will know our services are good if they see good reviews about us.
The tips we have discussed here can help improve the SEO ranking of the site for any business.
Conclusion
Ranking high on the results page can improve our visibility and engagement with potential customers. Identifying our prospects will help us figure out how we will reach out to them.
Thus, it is a good idea to consider our competitors' activities and increase our website's ranking by gauging their strategies.
Here is a Guide on How to start your Blog.