Blogging has been around for a long time and it looks like it's here to stay for even longer. In 2022 blogging is one of the best ways to earn money and make an online presence.
Companies and businesses use blogging as a part of their content marketing strategy. It serves to increase their brand exposure as well as to generate customer loyalty.
There are also different benefits in running hobby blogs and personal blogs. They can be monetized in different ways and can be a good source of money.
However, it's not easy being a blogger. It takes time and dedication to become successful. With that said, here are nine blogging tips for beginners so that they can have a good start in their blogging careers
9 Blogging Tips for Beginners
1. Stick to a Schedule
When you start blogging, it means you are into writing. However, we all have good days and bad days. On bad days, it can seem like an arduous task to write even a single post. However, those are the days when you need to just grit your teeth and get to writing.
Schedules are important, and it's more important to follow them. Your readers expect new content from you on a regular basis. They trust you to deliver. By not following your schedule, you are betraying that trust.
So, no matter what happens, you need to upload content regularly. If you need to take a vacation or for some reason cannot write for a long time, you need to have some extra content ready in advance so that you can upload it during that absence.
Consistency will bring you success.
2. Write About Things You Enjoy
When starting a blog, it is important to sit back and think, what will the blog be about?
You are going to be writing for this blog for a long time, so it should make sense that you will eventually get bored of writing about the same stuff. Unless it is a topic that you enjoy, you will not be able to consistently write about it for an extended period of time (typically a few years).
However, the situation changes when it's a passion project. When you are genuinely interested in something and enjoy doing it, then you can invest a lot of time in researching it.
This also gives you unique insights that you can use for your content. So, being able to enjoy your work (blogging) is necessary.
Do not shy away from a topic if you think you do not know enough about it. If you are passionate about it and enjoy it, then you will surely be able to learn about it as well. Invest a lot of time into thinking about this before you make a decision about which topic your blog will be about.
3. Don't Plagiarize Others Work
Copying others can seem like a really easy way out of a bind, but in the long run it is very bad for you.
Copying someone else's written work is called plagiarism. Plagiarism means using someone else's content without giving them the due credit. It is a criminal offense in most states and countries.
When you resort to copying someone else, you are effectively stifling your own creativity. Plagiarism is also not just bad for you personally; it is also bad for your blog.
You can read our take on Plagiarism and how to avoid it.
People come to read blogs because they wish to learn something new. It could be just a new perspective or it could be a completely fresh topic that has never been covered before. They do not expect to see any old or reused content.
If you have plagiarized anything on your blog, avid readers will find out that some things seem to be very similar here and there. They will just get bored and leave because they have already read 'similar' stuff elsewhere.
Another disadvantage of plagiarism is that search engines can detect it and penalize the blog that did it by lowering its rank or removing it from its index.
Plagiarism can also occur accidentally, but its consequences are the same, so always check your posts for any duplication that might be present. You can check plagiarism in your posts by utilizing an online tool or plagiarism detecting software.
These tools can detect any copied content in your work and you can remove those parts to get a plagiarism-free blog post.
4. Add High-Quality Visuals
Blog posts don't just need to have interesting content and written material. They also need to look good. Visual appearances are very important. A lot of people judge things on the basis of their looks.
So, if your blog looks good then chances are that more people will be attracted by it and read it. Good visuals and pictures also serve to hold the interest in a blog post. You need to sprinkle images throughout your post so that it breaks the walls of text.
If there are no images in your post, then it just looks like a giant mass of text and that can scare away even the most avid of readers.
Generally, you should add an image in your posts once about every 120 words. This number can vary according to the situation but as a rule of thumb, it works fine.
You need to make sure that the images you use are actually relevant to the topic at hand. Just putting in random pictures willy-nilly will hurt your post more than it will help it.
Also, avoid saturation of images. If you add too many images, it can result in sensory overload in your sensitive audience. Strike a good balance and success will be yours.
5. Add Relevant Tags
Tags are short words and phrases that basically describe what your blog posts are about. You can use them to 'label' your posts.
Tags are used to describe what smaller topics a blog post is covering. Tags and categories are confused together sometimes.
Categories are broader in scope and can contain many sub-topics while tags are just sub-topics. For example, in this blog, we are discussing nine tips for beginner bloggers. But we are also covering topics such as plagiarism and SEO. These can become tags for your blog post.
Adding the correct tags is also good for your SEO. Any time you add a tag, you are basically giving yourself another ranking opportunity. Tags are also keywords (kind of) and adding them to your blog makes it show up for those searches.
6. Share your Posts
Some of your posts will perform better than others. These (the better-performing ones) are your best posts and that makes them very shareable.
Sharing these posts in forums and other channels you may have will increase your blog's exposure. When people will read those shared posts, they will be intrigued and try to look for more. They will naturally gravitate to your blog.
So, sharing your posts is an essential part of blogging. But there are some things you need to take care of before sharing.
Find out the channels where you can find the largest number of your target audience. When you are just starting out, focusing on only one channel is ok. Stick with that site until you are confident enough to move on to other ones.
7. Invest in SEO
SEO (Search Engine Optimization) is very important for a blog. Without SEO, it is very difficult to get your blog to show up in front of people.
The SCK is a ten-week training course by India's top SEO expert, Mr. Sanjay Shenoy offering an online program for students all over India.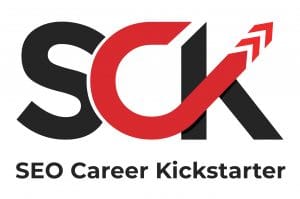 Click on the link to check the SCK Program.
With SEO, you can make your blog show up higher in the search engine results pages (SERPs). The ultimate goal is for your blog to appear as the top result on the first page.
This increases the amount of organic traffic visiting your blog. More people on the blog means that you can monetize it more easily and convert these people into leads.
Investing in some premium SEO tools such as Ahrefs and SEMrush is good because they allow you to conduct keyword research. In keyword research, you can check which keywords have the highest search volume to difficulty ratio in your niche.
These tools also help you find more keywords that you can rank for. Then you can optimize your blog for them as well. This will boost the visibility of your blog and help you attract more traffic.
8. Use Content Optimization Tools
As you are going to be writing a lot for your blog, investing in some content optimization tools will help you out a ton. Content optimization tools can include:
Paraphrasing tools
Grammar checkers
Plagiarism checker
Text Summarizers
These tools are used to help writers to make sure that their content is of great quality and is not similar to other material on the internet.
Grammar checkers help find out the most common mistakes in the text and remove them. Plagiarism checkers can find out if your material has content from another published source.
Paraphrasers can be used to remove that similarity, as well as help in rewriting difficult and confusing sentences in a more readable manner. Summarizers are used to provide the "Gist of the matter" if the topic is too long.
9. Know Your Audience
Your audience is the most important part of your blog. Without them, your blog is worthless.
So, you need to provide content that your audience wants. To do this you need to research and find out why your readers come to your blog? What do they hope to get from it? And how can you provide it?
These questions can be answered by putting yourself in their shoes. Obviously, you as a blogger must visit other blogs for questions you need to have answered. You can use this experience to gauge what your own readership wants from you.
If you can satisfy your audience, then you will have a successful blog. Hence, always keep the interests of your regulars your top priority.
Conclusion
These were nine blogging tips for beginners. When you are just beginning your new blog, things can feel daunting. Thoughts like "how will my blog ever become big enough in this competitive scene?" might haunt you. But with these tips in your bag, you shouldn't be feeling intimidated at all.
Just follow these tips and soon you will have a great blog with a sizable readership and hefty income.