SEO is the buzzword, and young professionals aspire to become SEO experts.
Are you one of those professionals who sell a product or service, a blogger, or an entrepreneur who has a website and wants to learn SEO?
If you are, are you confident that you would weed out the best SEO course in Lucknow? Finding the best course is a daunting task, and you might have stumbled upon hundreds of courses that have claimed they are the best.
Here's a list of top institutes that give the best SEO training in Lucknow to save your time.
But before moving on to the list, you must know the criteria that make these institutes and courses stand apart.
How to choose the best SEO course in Lucknow?
It doesn't matter whether you are new to marketing and SEO or looking to brush up on your skills, an SEO course can enhance your knowledge and skills to help you increase a website's organic search performance.
But how do you choose the best course?
You might already have come across hundreds of free courses and thousands of paid ones. Additionally, there is a lot of information about SEO on the internet. But there is a difference between learning about SEO through a structured course and acquiring SEO skills by going through different blogs and articles scattered on different websites.
A structured course will be a time saver. Also, you will find more detailed and useful materials that will help you become an SEO expert.
To help you out, here's the list of things that you should check before opting for an SEO course:
The first step towards choosing the best SEO course is knowing your goals and motivation. Some of the best courses have different structures and content. Hence, you must opt for a course that aligns with your career goal.
Free courses don't reveal all the information. Paid courses reveal many tips and tricks for a successful SEO career to stay ahead of its competitors.
Acquire practical knowledge
The hundreds of SEO courses available focus on theories, but SEO is a practical skill, and SEO training means gaining real-world knowledge that they can use while preparing an SEO campaign that attracts the right audience.
Some of the top courses focus on testing the learners' progress time-to-time through assignments and feedback. Because learning only about the theoretical part of SEO does not boost your career.
Your certificate will be concrete evidence that you have gained a new skill. So opt for a course that gives you one. Most SEO courses provide a diploma or certificate, and some of them also offer blockchain certification.
Now that you know the criteria to choose the best SEO course, let's quickly move to the SEO courses available in Lucknow.
List of SEO Courses in Lucknow
1.  SCK (SEO Career Kickstarter) Program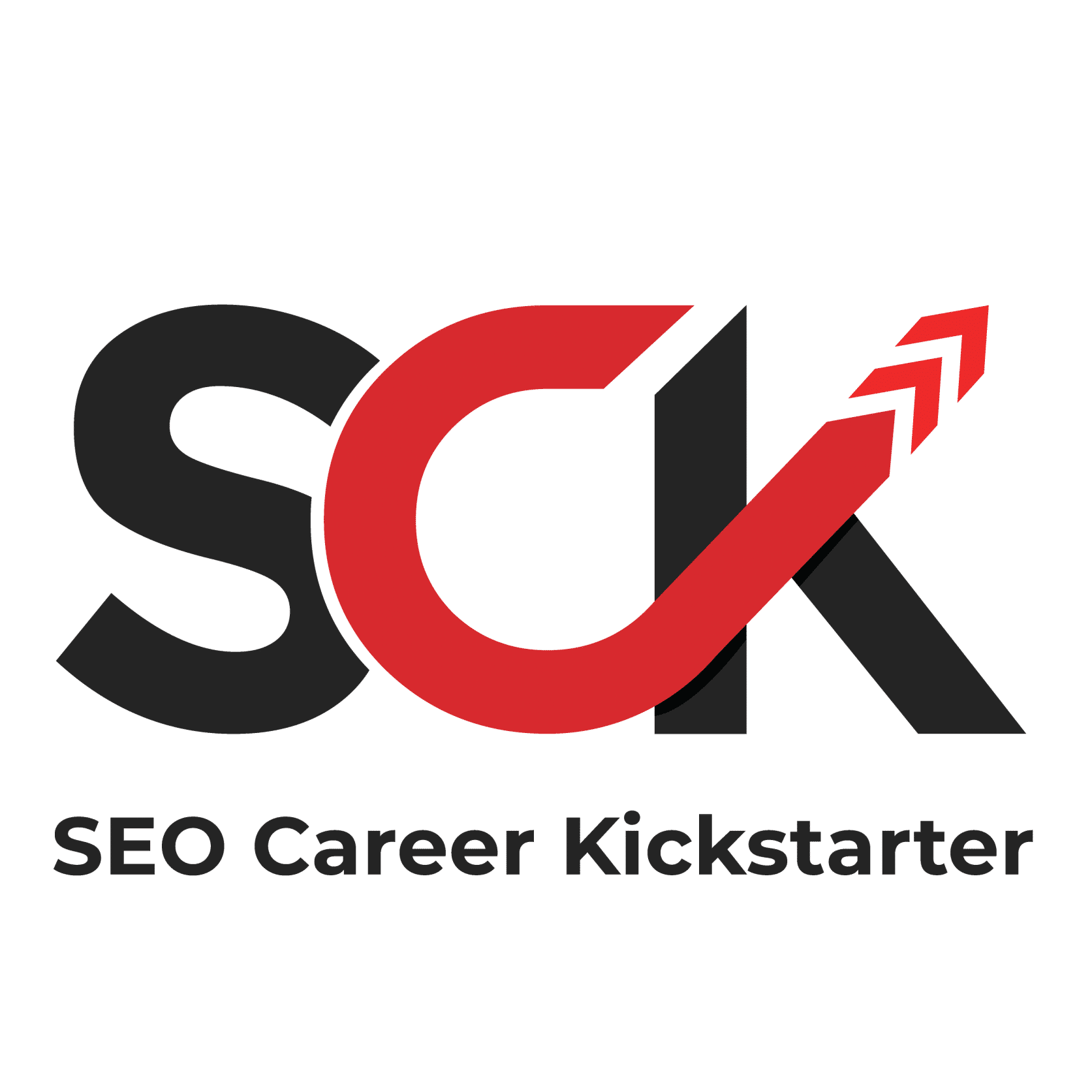 The SEO Career Kickstarter Program (previously known as HIIT SEO) is a 10-week live online program. This 100% practical SEO course has climbed the top slot in this list because it trains you to work on a real project site.
What's more, you will get a cashback of Rs. 10,000 for implementing everything you have learned during your training.
SEO trainer, Sanjay Shenoy, strongly believes that SEO is not a knowledge problem but an execution problem.  Hence, he has designed this course this way to motivate the participants to learn SEO skills in real life.
Here's what you will learn at the end of this program:
Week 1 – Basics of SEO – Create the right foundation for your SEO journey. Get an idea about how search engines work using the R-A-U framework to know all the ranking signals that Google uses.
Week 2 – Keyword Research -You will learn how to find high-value, easy-to-rank keywords using the counterintuitive ToFu method that will help you rank for these keywords without backlinks & expensive keyword research tools. You will also learn the 6 Step content framework that will help you write epic SEO optimized content.
Week 3 – OnPage SEO – You will get the ultimate tried and tested 18-point OnPage cheat sheet (plus a bonus worth Rs. 5000) to make sure your OnPage SEO is on point! Also, learn how to write award-winning titles and intriguing introductions for your content.
Week 4 – Technical SEO Part 1 – Learn how to nail site architecture and think like a search engine. You will pick up the language of the crawlers and how to use robots.txt to communicate. Additionally, learn everything about mobile SEO and implementing AMP on your website.
Week 5 – Technical SEO Part 2 – You will learn how to make your website super-fast and improve your Google Page Speed insights score the right way. Also, you will get an insight into structured data, SSL certificates, and optimizing for voice SEO.
Week 6 – Off-Page SEO Part 1 – You will get an understanding of what a backlink is. You will also learn about the difference between a do-follow and a no-follow link. Sanjay will provide you with a step-by-step guide to building your first set of high-quality backlinks.
Week 7 – Off-Page SEO Part 2 – On your 7th week, Sanjay tells you about the importance of anchor text and the 4 crucial ways to build backlinks and uncover the best source to find backlinking opportunities.
Week 8 – Local SEO – You will learn about Local SEO and why it is the most underrated channel in SEO. Additionally, Sanjay will show you how to set up and optimize your Google My Business profile using NAPs.
Week 9 – YouTube SEO – You will learn the 9 critical YouTube ranking factors, the 4 simplest ways in which you can start making videos, and how to upload and optimize videos to rank both on YouTube and Google.
Week 10 – Site Audit, Strategy, and Proposal – Learn how to perform a complete site audit from scratch and craft a realistic SEO strategy. Sanjay will also show you how to price your SEO services and manage your SEO project without getting overwhelmed.
The best part about this course is you will also get SEO tools and resources worth Rs. 71,250. Here is a list of SEO tools and resources you will be getting when you sign up for this program:
· Astra Pro high-performance WordPress theme worth Rs. 17,000
· WP Rocket premium WordPress performance plugin worth Rs. 18,000
· WPX hosting, the world's best and fastest SEO optimized hosting worth Rs. 5,250
· Rankmath Pro WordPress SEO plugin worth Rs. 5,000
· Ultimate SEO playbook course worth Rs. 10,000
· Content Marketing Mastery course worth Rs. 10,000
· Exclusive list of 1000+ High Authority Domains to create backlinks worth Rs. 10,000.
SCK has helped over 500 SEO aspirants land high-paying jobs, close high-ticket clients, generate revenue for their businesses, and also earn passive income through affiliate marketing.  Most importantly, this course focuses more on the implementation of what you have learned throughout the course.
Contact Details
Location: Online
Email: [email protected]
Apply here: SCK Program
Duration
The duration of SCK (SEO Career Kickstarter) Program is 10 weeks.
2. Webit makers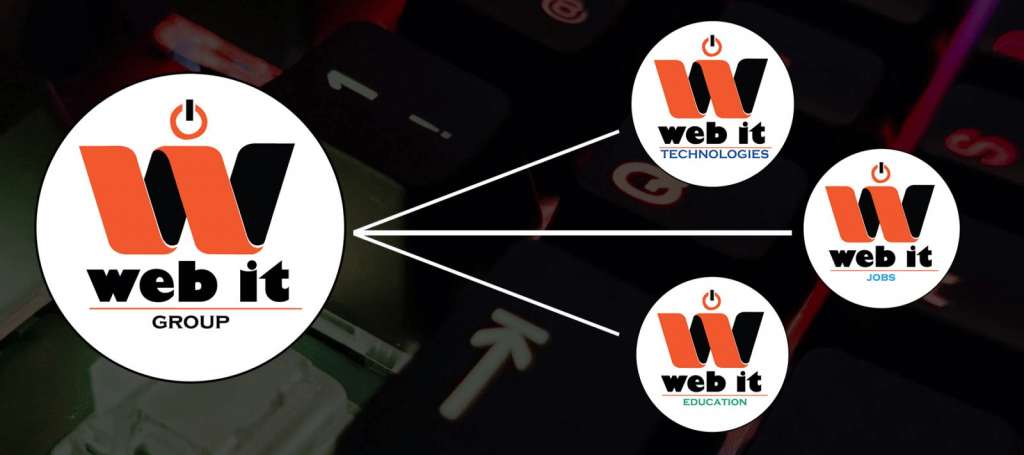 Webit Makers is one of the top SEO training institutes in Lucknow. Their curriculum is practical-based. They have both online and offline SEO courses and also offer corporate training services.
Here's a glimpse at what their module covers:
Search Engine Optimization
What is a Search Engine?
What is Search Engine Optimization?
How does Search Engine Work?
Ranking Factors
Keywords planning and Research
Keyword Research Tools
On-Page SEO
Off-Page SEO
Techniques of SEO
SEO Tools
Mobile SEO
HTML and basic HTML coding
Creation of page on HTML
SEO for HTML Website
SEO for WordPress Website
Technical Optimization
Voice SEO
Google My Business
Understanding Google My business
Creation of an account on Google My Business
Online Reputation Management
Creation of Ads
5Optimizing Google My Business Account
Contact
Location: G Block Market, Sector 20, Noida, Uttar Pradesh 201301
Email: [email protected]
Call at: +918377910219
Duration
Webit's basic course is of 1-month duration while their Advanced SEO course is of 45 days.
3. Simplilearn

Simplilearn is one of the reputed online Bootcamps and a leading certification training provider. Their advanced SEO course aims at turning you into a full-stack SEO professional sparking sustained growth in your website's most critical marketing channel.
Simplilearn trains people who want to thrive in the digital economy.
Course Content
Lesson 1: SEO introduction
Lesson 2: How search engine works
Lesson 3: Types of SEO
Lesson 4: Keyword Research and Competitive Intelligence
Lesson 5: On-page optimization
Lesson 6: Off-page optimization
Lesson 7: Duplicate Content
Lesson 8: Design and Architecture
Lesson 9: Local SEO
Contact:
Location:
NALANDA 53/1 C, Manoj Arcade, 24th Main Rd, Sector 2, HSR Layout, Bengaluru – 560102, Karnataka, India.
Call at: 1800-212-7688
Duration
You can complete this self-paced course according to your convenience. The online Bootcamp features 90 days of flexible access to online sessions and covers self-paced courses and live online classroom sessions.
4. IIDE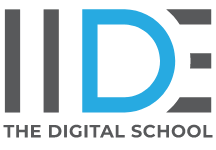 IIDE is one of the top institutes of digital marketing in India. They are awarded as the best digital marketing institute by the World Education Congress Awards in 2021. Their customized, concise, and real-world relevant SEO course is the best for young professionals hoping to master the skills.
IIDE's online SEO course is a compilation of on-page and off-page SEO tutorials. Additionally, you will learn strategies and tips for writing SEO-ready content. They have simplified the non-technical part of SEO and made it even easier with animation.
With this course, you will learn:
SEO terms and concepts
Analyzing the search engine result page
Keyword search- an integral part of on-page SEO
On-page SEO tutorial
Google proofing your website
Google search console
Blackhat techniques
Contact
Call at: +91 9619958615
Email: [email protected]
Duration
You will have 30 days of access to the lectures, and you can revisit the tips and learn SEO as many times as you want. This course is for professionals, so the sessions are of 5 minutes. You can watch these online lectures while traveling.
5. Speed Technologies

Speed Technology is a web development and SEO institute in Lucknow. It provides professional SEO training that helps them make a career in internet marketing. Their focus is to clear the SEO concepts 100% and promise placements in reputed organizations after course completion. Speed Technology offers two SEO courses, basic and advanced.
During this course they teach:
What is SEO
What is the importance of SEO
Who can benefit from an SEO training
Search Engine Algorithm (Part 1)
Search Engine Algorithm (Part 2)
Off-page SEO optimization
On-page SEO optimization
Contact
Location: Narayan Apartment, 3rd Floor, F-Block, Rajajaipuram, Lucknow-221617
Call at: 0522-4041311, +91 9889587809
Email: [email protected]
Duration
Speed Technologies' basic SEO course is covered in 1 month and their advanced SEO course is of 2.5 months duration.
6. LIIM
Learning Institute of Internet Marketing offers an SEO course that benefits professionals who aim to be proficients in Industry's best practices. This SEO course is for business owners, students, digital marketing professionals, freshers, and freelancers who want to work independently. Their classes are online.
With this SEO training, you will:
Gain in-depth knowledge of the usage of Key Words to boost the online visibility of a website
Attract organic traffic to the website, gaining visibility and potential customers
Learn how a search engine works and how you can use it to build winning SEO strategies
Learn SEO tips and best practices on Link Building
Build internal and external link structures to optimize visibility on search engines and drive traffic
Contact
Location: SCO No: 126-127, 4th Floor, Sector 34 A, Chandigarh (UT), Punjab, 160022
Call at: +91- 9815770276
Email: [email protected]
Duration
The duration of this course is 30 to 45 days.
7. MAX Digital Academy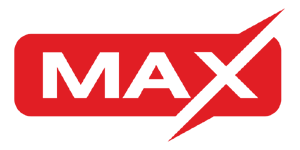 Based in Lucknow, MAX Digital Academy offers a comprehensive curriculum and government certification in digital marketing. They offer several specialized courses along with one on advanced SEO. Their practical-based SEO course covers the latest updated concepts.
During this 3 week course, you will learn:
Bring traffic to your website organically
Generate high-quality lead
Build quality backlinks
Setting up and maintenance of Google Search Console and analytics
Use of paid SEO tools
Their curriculum covers 5 modules which include:
Module 1: Introduction to SEO
Basics of Search Engine Optimization
Search Engines and their functioning
Benefits of Search Engines for Business
Title Optimization
Description Optimization
Keyword Optimization
Internal Linking
Heading Optimization
Keyword Density
Outbound & Inbound Linking
Link Building Activities
Directory Submission
Business Listing
Classified Ads
Profile Creation
Social Sharing
Contact
Location: C-8, Cinder Dump Yojna, Manmeet Plaza, opposite Mahana Petrol Pump, Sardari Khera, LDA Market, Alambagh, Lucknow, Uttar Pradesh 226005
Call at: +91 988 931 1122 +91 9519000321
Email: [email protected]
Duration
The duration of this course is 3 Weeks
8. EDUCBA

EDUCBA (Corporate Bridge Consultancy Pvt Ltd) is a global provider of skill-based courses. Founded by IIT and IIM graduates, they hire top-notch professionals to design their unique step-by-step online learning models. Their job-oriented hands-on courses are available to anyone, anywhere, and anytime.
EDUCBA's well-conceived and aptly presented SEO course has content that can help anyone interested in mastering SEO skills.
However, there are a few basic skills expected from the participants. Since it is a technical concept, participants need to be familiar with basic web technologies and the internet.
This SEO course has 14 modules, 10 of which teach various theories and Tools. The other four modules involve projects and practical training and practice.
The 58+ hours video course will cover:
Introduction to SEO
SEM
Optimal use of Google AdWords
Analyzing various matrics
Understanding digital marketing
Display marketing
Email marketing
Conversion rate optimization technique
Contact
Location: A- 406, Boomerang, Chandivali Farm Road,
Yadav Nagar, Chandivali, Powai,
Maharashtra, Mumbai – 400072.
Call at: +91-8800880140 / +91-7738666252
Duration
The course needs 60+ video hours. But you will get access to all videos for a lifetime.
9. ClickRetina

ClickRetina is among the top SEO companies in Lucknow. They provide training to face all the challenges in the field of SEO.
ClickRetina SEO training highlights are:
Certified experienced trainers
Free unlimited doubt sessions
100% job placement
Call and live chat support
Corporate level training
Free WiFi Facility
Certification
Best SEO training in Lucknow
Industries-based training
Trains on latest technologies
80% live practicals
Free career counseling and support
Here's what you will learn during this course:
Implement SEO on-page and off-page strategies
SEO vocabulary
Training on 40 SEO factors to rank no.1 on Google search Engine.
Keyword discovery, selection, and validation
Writing for search engines
Learn using the best free SEO tools across the entire Web
Most effective SEO strategies
WhiteHat Vs. BlackHat SEO
Citation indexing, inbound links, and top-level domains
On-page and off-page optimization
Competitive analysis
Anchor text linking technology
Bust link building myths and learn what type of backlinks work best
Local and mobile SEO
SEO Case Studies
B2B SEO strategies and tactics
How to use Google Analytics
Themes of SEO
Press Release
How to use Google analytics
Saving your website from negative SEO attacks and identifying bad backlinks to your site
Know the backlinks that don't work anymore
Binge's strategy for competing with Google and many more aspects of SEO
Contact
Location: D-2/82, Vineet Khand 2, Gomti Nagar, Lucknow, Uttar Pradesh 226010
Call at: 099112 26012
Email: [email protected]
Duration
People can opt for weekly training which will be for 1 month. All classes will be for 1-2 hours. Practical sessions will be within the class hours.
Professionals who cannot join the weekly classes can opt for weekend SEO training which will be for 2 months. The classes will be for 3 hours.
10. Quick Xpert Infotech

Quick Xpert Infotech provides the best digital marketing courses in Lucknow. They have trained thousands of students in more than 30 courses. The best part of their courses is they have both classroom and online training formats.
The other benefits of doing a course with them are:
Get trained by industry experts
Affordable fees
Hands-on training of which 75% practical and 25% theory
Updated syllabus
Certification and job-oriented training
Live projects and case studies
Interview training and resume building
100% job opportunity
Dedicated placement team
Free demo
Their curriculum covers:
Search Engine Optimization
What is Domain?
Basic Knowledge of World Wide Web
Difference between Portal and Search Engines
Introduction to SEO • Importance of SEO
Types of SEO Techniques •
White Hat SEO
Black Hat SEO
Grey Hat SEO
Understanding Search Engines
How do Search Engines work?
Data Server
Index Server
Spiders / Crawlers
Page Rank
Google Sandbox
Google Dance
Recover from Penalization
SEO Keyword Research & Analysis
Market Research
Keyword opportunity
Website Analysis
Competitors Website Analysis
Keyword Research and Analysis
How to Choose Best Keywords
Tools available for Keyword Research
WordPress
Installing WordPress
Creating WordPress Sites
Using WordPress Sites for on Page SEO optimization
On-page Optimization
URL Optimization
Domain Names & Suggestions
Title Attributes
Meta Tags Optimization (description, keywords, no follow, no index)
Navigation
Content Optimization (Headings, Bold Text, Anchor Text), UserFriendly, Authoritative Content
Image Optimization (size, weight, dimension, ALT and Title tags)
Internal Linking
Sitemap (html and xml)
Canonical Tag
Various Redirections (301, 302)
Page Not Found Page 404 Error
Rich Snippet
Google Algorithms
Server and Hosting Check
Off-page Optimization & Blogs
Page Rank
Link Building in Detail
Directory Submission
Social Bookmark Submission
Links Exchange
Submission to Search Engine
Competitor Link Analysis
Website Design SEO Guidelines
Content Research
Content Guidelines
Content Optimization
Design & Layout
XML Sitemaps / URL List Sitemaps
Google Analytics & Reporting
Introduction to Google Analytics
Installing Google Analytics
Real-Time Tracking
Site Usage
Visitors Analysis
Demographics, Geo, Behavior, Technology, etc
Traffic Sources / Channels
Interpreting Bars & Figures
Goal Settings and Tracking
How Google Analytics Can Help SEO
Preparing Ranking Report
Preparing Traffic Report
Securing Ranks
Google Webmaster Tools
Introduction to Google Webmasters
Adding a website to Google Webmasters
Tracking Pages
Tracking Link Clicks
Tracking Search Terms
Tracking Demographics
Along with these, participants are trained in App Store optimization, Google updates and their effects, and various SEO tools.
Contact
Location: 101, Prestige Chambers, outside platform 2 Thane West Rly Station, Behind Dr. Babasaheb Ambedkar Status, Besides Maurya Hotel, Thane West, Mumbai 400601
Call at: +91 7506252588, +91 8452842233
Email: [email protected]
Duration
Quick Xpert's digital marketing course takes 3 to 4 months.
Conclusion
The most crucial part of your SEO journey is getting the right guidance. So, don't wait further as the list of top 10 SEO courses in Lucknow is at your disposal. Though the term SEO sounds like it is from a dystopian future, the misconception flies away with the right training and course.
It is always better to clear all doubts before opting for a course. To know more about SEO, check this blog. And if you want to learn more about keyword research check this.
List of SEO Courses in other Cities