Are you searching for the best SEO courses in Kanpur to master SEO and build your brand or to drive more sales and leads?
You already know some aspects have held your brand or website back from ranking.
You are heading in the right direction as you have already decided to join an SEO course. Because SEO is the game changer and it can help your website rank.
Ironically, there is a gap between the demand and supply of an SEO expert. There are thousands of SEO courses and training institutes in our country. But there are very few that train participants to face the real world.
It is not a herculean task to learn SEO. But the most important thing is what you do after learning this skill. Even if you have all the knowledge, tools, and resources with you, not knowing how to apply them will take you nowhere.
So, choosing the best SEO institute or course is essential to gain practical knowledge of the craft.
How to choose the best SEO course in Kanpur?
To practice SEO efficiently and take your business or company's business to the next level with your skills, you need to have the guidance.
Professionals may want a flexible online course that does not clash with their office timing and hectic schedule.
To get the best guidance, you must ask yourself these questions before opting for an SEO course:
Do you want to learn the basics or master SEO skills?
Are you ready to bid adieu to a huge chunk of money or want a pocket-friendly course?
Does certificate matter to you, or do you simply want to upskill yourself?
Do you want to join the best online, or offline SEO course?
List of SEO Courses in Kanpur
1. SCK (SEO Career Kickstarter) Program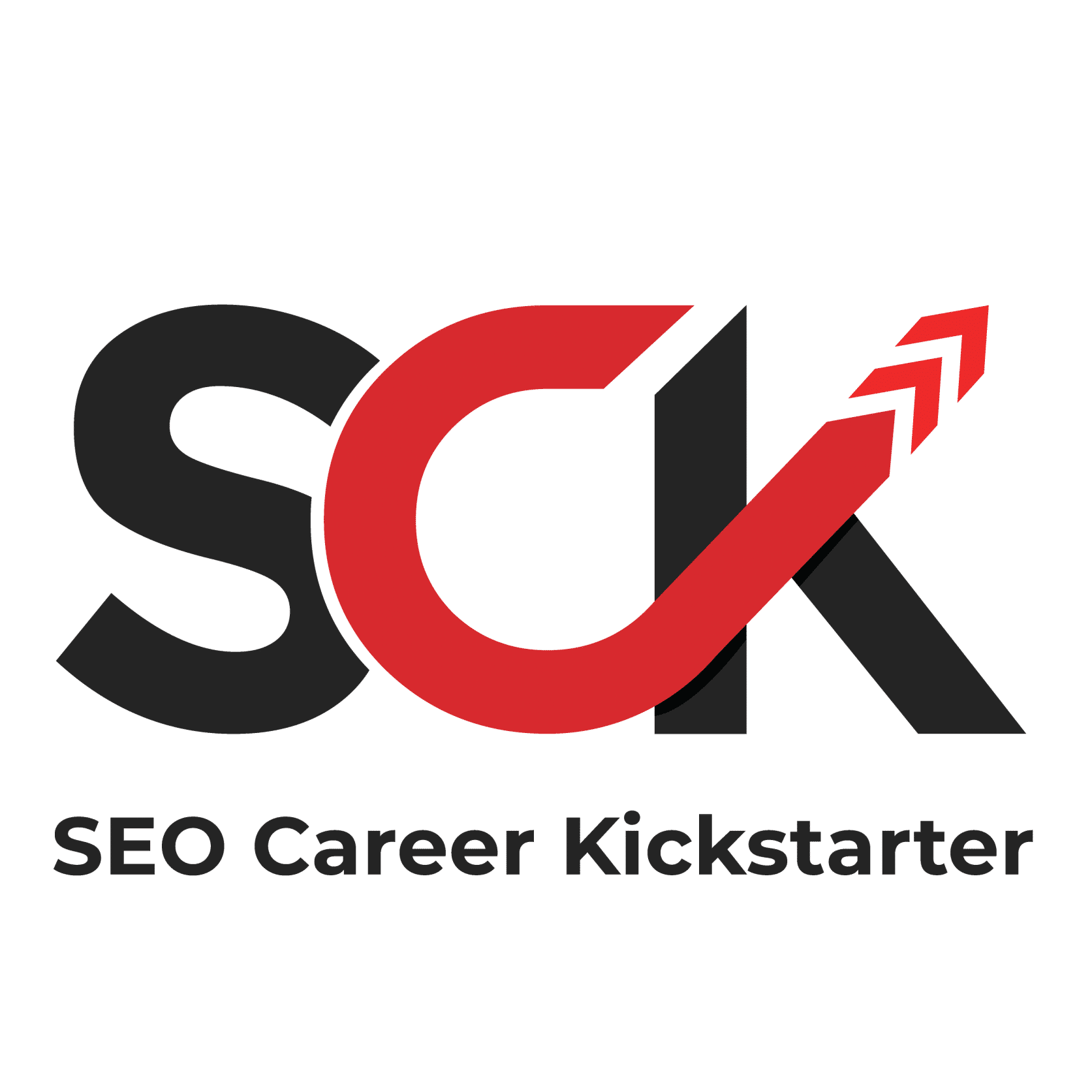 Learning SEO is nothing but acquiring practical knowledge and driving more sales and leads to your brand or business. SCK helps you do the same. This 100% practical SEO course has occupied the top slot in this list as it gives you the scope to work on a real project site. 
The brain behind SCK (SEO Career Kickstarter) Program previously called as HIIT SEO, Sanjay Shenoy believes that SEO is not a knowledge problem but an execution problem. Inspired by the philosophy, Sanjay has designed SCK to motivate the participant to upskill themselves by doing it.
To keep the motivation level one notch up, Sanjay offers 10,000 cashback for implementing everything you have learned during your training.
Here is a glimpse at what you will learn during this 10-week course:
Week 1 – Basics of SEO – The first week gives you the right foundation for your SEO journey. During this week, you are going to learn how search engines work. You will also learn how to use the R-A-U framework to know all the ranking signals that Google uses.
Week 2 – Keyword Research -You will learn how to find high-value, easy-to-rank keywords using the counterintuitive ToFu method that will help you rank for these keywords without backlinks & expensive keyword research tools. You will be familiarized with the 6 Step content framework that will help you write epic SEO-optimized content.
Week 3 – OnPage SEO – You will get the ultimate tried and tested 18-point OnPage cheat sheet (plus a bonus worth Rs. 5000) to make sure your on-page SEO is on point! Also, learn how to write award-winning titles and intriguing introductions for your content.
Week 4 – Technical SEO Part 1 – Learn how to nail site architecture and think like a search engine. You will pick up the language of the crawlers and how to use robots.txt to communicate. Additionally, learn everything about mobile SEO and implementing AMP on your website.
Week 5 – Technical SEO Part 2 – You get the tips and tricks to make your website super-fast and improve your Google Page Speed insights score the right way. Also, you will get an insight into structured data, SSL certificates, and optimizing for voice SEO.
Week 6 – Off-Page SEO Part 1 – You will get an understanding of what a backlink is. You will understand the difference between a do-follow and a no-follow link. What's more, Sanjay will provide you with a step-by-step guide to building your first set of high-quality backlinks.
Week 7 – Off-Page SEO Part 2 – This is the session where you will get an idea about the importance of anchor text and the 4 crucial ways to build backlinks and uncover the best source to find backlinking opportunities.
Week 8 – Local SEO – You will get an idea about Local SEO and why it is the most underrated channel in SEO. Additionally, you will learn how to set up and optimize your Google My Business profile using NAPs.
Week 9 – YouTube SEO – In the 9th week, You will gain an insight in the 9 critical YouTube ranking factors, the 4 simplest ways in which you can start making videos, and how to upload and optimize videos to rank both on YouTube and Google.
Contact
Email: [email protected]
Apply here: SCK Program
Duration
Seo Career Kickstarter is a 10-week course.
2. IIM Skills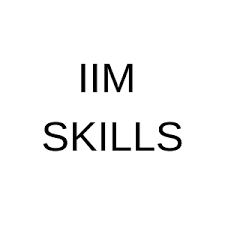 To stay meaningful and in demand in the ruthless world of SEO, you need to develop some skills. IIM Skills help you do that with their well-structured course and expert guidance. They provide one of the best SEO courses in Kanpur.
They have 2 batches: weekdays batch and Saturday batch to cater to the needs of both professionals and freshers.
Here's is the list of coveted SEO skills that you can acquire through this SEO course:
Critical thinking and analytical mindset
Ability to research
Writing proficiency
Gain a degree in HTML and CSS skills
Extracting and turning data into valuable actionable insight
Adaptability to ever-changing SEO algorithms and trends and effectively align with campaigns
Networking and communication skills
The key takeaways of this in-depth course are:
SEO fundamentals
On-page SEO
Off-page and technical SEO
Keyword research
SEO content
Link building
SEO tools
Keeping up with algorithms
SEO audit
Client onboarding
Gaining a job, freelance career, or agency start-up
The tools you will master are:
Google Search Console
Ubersuggest
KWFinder
Answer the Public
Speed Test Tools
Performance Tools
On-page optimization tools
Off-page optimization tools
Contact
Call at: +91 9911839503
Email: [email protected]
Duration
IIM Skills Advanced SEO Course gives you 4 weeks of training and 8 weeks of paid internship to make sure that you gain practical knowledge of SEO. They offer 16 hours of live lectures.
Website
https://iimskills.com/seo-course/
3. Digital Vidya

Digital Vidya provides one of the best online SEO Courses. It offers professional training to individuals and organizations. They have trained more than 61,000 professionals from brands like Nokia, eBay, Google, Reliance, Cisco, Star TV, Naukri, Make My Trip, Sap, City Bank, Intel, ITC, and many other companies.
Digital Vidya is also the official training partner of Google and Microsoft India.
It offers one of the top SEO certification courses designed for sales and marketing professionals, digital marketing professionals, entrepreneurs, digital marketing professionals, students, and other professionals.
The special features of its master certification training are:
Live instructor-led sessions
Lifetime access to the latest content
Hands-on projects and assignments
Research-based internship
24×7 trainer's support
Here's a glimpse at Digital Vidya's syllabus:
History of search and introduction to SEO
Evolution & Growth of Search Engines
How Google Work's – Basics of SEO
Periodic Table of SEO success factors
On-page best practices
Basics of HTML
URL, Meta Tags, Title, H1, Images
Crawling: XML & HTML Sitemaps, Robots.txt
Achor text, Internal linking
Tools: Google Search Console, Bing Webmaster, Google Analytics setup
Keyword Research and competitive analysis
Keyword Planner tool (Search volumes, Competition, Business priority)
Mapping keywords to website pages
Competition Analysis
SEO friendly design and architecture
Thinking before designing a website (goals, strategies & measurement models)
Mobile responsive / adaptive design
Importance of HTTPs
Site schema (rich snippets) & architecture
Technical website optimization
URL Architecture
Page Speed Analysis (GTMetrix / YSlow / Google Page Speed)
Broken links
Canonicalization
301 redirects
Custom 404 Error pages
URL Architecture
Page Speed Analysis (GTMetrix / YSlow / Google Page Speed)
Broken links
Canonicalization
301 redirects
Custom 404 Error pages
Link-building
Content marketing basics & its importance
Directory submissions
Local listings
Niche backlinking via influencers & articles
Social bookmarking
Press Release optimization
Social, local, mobile SEO strategy
Content marketing basics & its importance
Directory submissions
Local listings
Niche backlinking via influencers & articles
Social bookmarking
Press Release optimization
SEO site audit
On-page & Off-page audit strategy
Tools: Screaming Frog, Moz (Fresh Web Explorer, Open Site Explorer etc.), SEOprofiler, domain tools
Audit Report
Algorithm Updates
Search Algorithm overview
Panda
Penguin
Hummingbird
Keeping track of algorithm updates
SEO tracking
Voice search
Augmented & Virtual Reality
Wearable devices & latest tech
Semantic web
SEO Career Path
SEO
Backlink Builder ( Influencer Manager / Outreach)
Contact
Location: 1001, 10th Floor, Tower-1, Pearls Omaxe Building,
Netaji Subhash Place,Pitampura, New Delhi – 110034
Call at: +91-80100-33033, +91-11-47597475
Email: [email protected]
Duration
After registration, you will receive details about the 1-month class schedule. You can attend these sessions from anywhere.
Website
https://www.digitalvidya.com/seo-course/
4. Simplilearn

Simplilearn is one of the reputed online Bootcamps and a leading certification training provider. Their advanced SEO course aims at turning you into a full-stack SEO professional driving sustained growth in your website's most critical marketing channel.
Simplilearn is specialized in training people who want to acquire the skills needed to thrive in the digital economy.
Course Content
Lesson 1: SEO introduction
Lesson 2: How search engine works
Lesson 3: Types of SEO
Lesson 4: Keyword Research and Competitive Intelligence
Lesson 5: On-page optimization
Lesson 6: Off-page optimization
Lesson 7: Duplicate Content
Lesson 8: Design and Architecture
Lesson 9: Local SEO
Contact:
Location:
NALANDA 53/1 C, Manoj Arcade, 24th Main Rd, Sector 2, HSR Layout, Bengaluru – 560102, Karnataka, India.
Call at:1800-212-7688
Duration
The self-paced learning course can be completed according to your convenience. The online Bootcamp features 90 days of flexible access to online sessions and covers both self-paced courses and live online classroom sessions.
Website
https://www.simplilearn.com/search-engine-optimization-seo-certification-training-kanpur-city
5. Being Digitally
Being Digitally aims at modifying the knowledge and skills of digital experts on a global level. The institute believes that there is a shortage of skilled professionals in digital marketing and wants to provide training that creates more efficient digital marketers.
Being Digitally's SEO course starts with basic SEO. They train in technical and advanced SEO. The digital training institute gives individual attention to each participant. To know more about their SEO curriculum, contact them via mail or call them.
Contact
Location: U-134, 2nd Floor, Laxmi Nagar Metro Station, Opp. Gate No-4, Vikas Marg, Delhi – 110096
Call at:+91-9971069866
Email: [email protected]
Duration
To know about duration contact Being Digitally.
Website
https://beingdigitally.com/course/seo-course-ghaziabad/
6. Webganges Edutech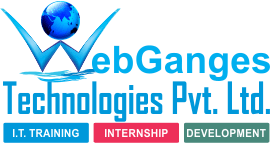 Webganges Edutech offer one of the best SEO courses in Kanpur. Their certification training course includes various techniques and study of tools to improve a website's ranking on the search engine result page.
This course is designed for marketing content, media professionals, and aspiring entrepreneurs.
They will train you in:
Fundamentals of SEO
Importance of content in SEO
SEO best practices to improve the ranking
How to test the A/B to get the best result
Link building for off-page optimization
Using social media, blogs, and forums for success
Positioning user guaranteed content and reviews
Mastering various tools, techniques, and platforms
How Google bots work and how to benefit from them
Contact
Location: 129-F, Bengali Colony, Opposite Jagdamba Petrol Pump, near Ramadevi Chauraha, Kanpur, Uttar Pradesh 208007
Call at: 070841 85185
Email: [email protected]
Duration
Contact Webganges Edutech for the duration and other details.
Website
https://webgangesedu.com/course-detail/seo-search-engine-optimization-training-services-india
7. Systech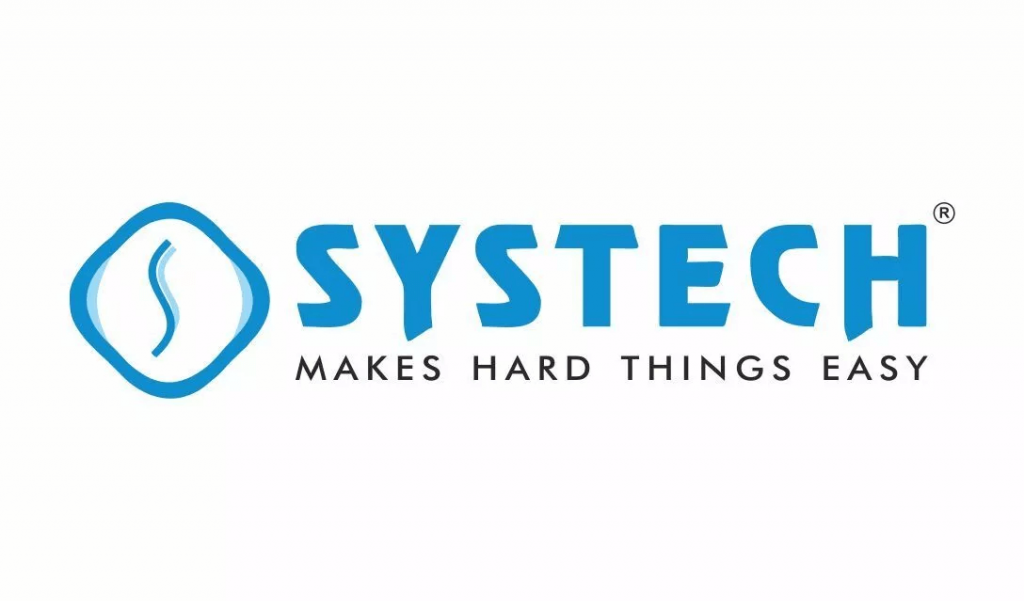 If you are looking for the best SEO course in Kanpur, your search ends at Systech. The expert trainers of Systech will train you in the latest tools and techniques.
The highlights of this course:
A perfectly designed SEO course to cater to the global industry requirements
Experienced SEO trainers
Interactive mentor-led training sessions
Smart classroom
Weekend and weekday batches
The syllabus is curated by industry experts
Recap classes to strengthen your skills
Placement assistance
They have both classroom training and online training and their course has 5 modules. Here's what they teach:
Module 1: Basic SEO
Basic HTML
Understanding search engine behavior
Familiar with google algorithm
Module 2: On-page Optimization
Meta Title
Meta Description
Meta Keywords
Keyword Research
Internal Linking
Header & Footer Optimization
Image Optimization
H1-H6 tags Implementation
Module 3: Off-page Optimization
Link building
Web 2.0
Social bookmarking
Directory submission
Local business listing
Classical Ads
Guest posting
Module 4: Technical SEO
Robots.txt file
Sitemap.xml generation
Do-follow links
No-follow links
Page speed optimization
Mobile page optimization
AMP page creation
Schema Implementation
Module 5: SEO Tools
Google My business
Google search console
Google Analytics
Google Trends
Canva
Ahref
SUMRush
Contact
Location: No.129, Aruvi Block, 1st Floor, Paul's complex, Bharathiyar Salai, Cantonment, Trichy-620001
Call At: +91 4312410960, 91 7502202555
Email: [email protected]
Location: No.204, 3rd floor, Ajay Building, 9th Street Cross Cut Road, Gandhipuram Coimbatore-641012
Duration
Mail Systech Academy to know about the course duration.
Website
https://systechgroup.in/seo-course-training-in-trichy/
8. IIDE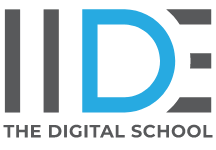 IIDE is one of the top institutes of digital marketing in India. They have been awarded as "the best digital marketing institute" by the World Education Congress Awards in 2021. Their customized, concise, and practical SEO course is the best for young professionals who aspires to master the skills.
IIDE's online SEO course is a compilation of on-page and off-page SEO tutorials. You will also gain strategies and tips for writing SEO-infused winning content. They have simplified the technical SEO and made it even easier using animation.
What's more, their practical base course makes you completely job-ready and many top brands and companies have recruited IIDE alumni.
These are the takeaways from this course:
SEO terms and concepts
Analyzing the search engine result page
Keyword search- an integral part of on-page SEO
On-page SEO tutorial
Google proofing your website
Google search console
Blackhat techniques
Contact
Call at: +91 9619958615
Email: [email protected]
Duration
You are given 30 days of access to the lectures but you can revisit the tips and learn SEO as many times you want. This course is designed for professionals, hence the lectures have an average duration of 5 minutes. As they are online, you can watch the video lectures even while traveling.
Website
9. PromozSEO

Promoz SEO is among the top online SEO training institute in India. Founded by Mr. Soumya Roy, it has trained more than 7000 students, professionals, and corporate clients on advanced Search Engine Optimization.
This is what you would learn with Promoz SEO:
Introduction to Search Engines
HTML Structure, Semantic Errors and Validation
Advanced Keyword Research and Analysis (Including e-Commerce)
On-Page SEO Techniques
Advanced Rich Snippet Markup – Structured Data
Advanced Google Search Console (Google Webmaster), Google Analytics (GA), and Bing Webmaster
Advanced Landing Page SEO
Blogging and SEO
Advanced WordPress Optimization
Competition Inbound Link Analysis
Advanced Off-Page SEO Techniques
Advanced Mobile SEO
Advanced Local SEO
Advanced and Technical SEO
Advanced Voice Search SEO
Advanced Conversion Rate Optimization
Advanced Google Algorithms, Website Audit, and Site Recovery
New Secret Optimization and Ranking Recipe 1
New Secret Optimization and Ranking Recipe 2
New Secret Optimization and Ranking Recipe 3
Detail Guide to SEO Freelancing
Contact
Harish Chandra Dutta Rd, Panihati, Sodepur, Kolkata – 700114, West Bengal, India.
Call at: +91-7278581909
Email: [email protected]
Duration
Contact Promoz SEO for more details.
Website
10. iClass Kanpur
iClass Kanpur is one of the best SEO training institutes in Kanpur that offers real-time and placement-focused training. They give a 100% placement guarantee.
They offer regular classes, weekend training classes, and fast track training program. Additionally, they have SEO training centers in various areas in Kanpur.
This placement guaranteed SEO course in Kanpur trains the participants in:
The Foundation of SEO
Content Optimization
Content Optimization- Technical SEO
Long-Term Content Planning
Link Building Basics
Building Links
The Link Game
Measuring SEO Effectiveness
SEO for Ecommerce
Local Search
International SEO
Contact
Call at: +91 9672234513, +91 9672234514
Duration
To know details about the duration of the course call iClass Kanpur.
Conclusion
We highlighted the top SEO institutes and courses in Kanpur.
Now you can choose the best SEO course after thoroughly evaluating the course content understanding your personal goals, and considering the cost. The list is to motivate you to stay steadfast to your 2022 SEO resolution.
But before opting for the course you can enhance your SEO repertoire by reading a few informative blogs and articles on speeding up a WordPress Site, basics of SEO, finding a niche.
List of SEO Courses in other Cities