"I'm too naive to understand SEO as a marketing channel because it's too technical. Many people tell me it's dead," – said a fresher who wanted to step in and explore the different dimensions of Digital Marketing.
I've been there too! But I have some good news for you; I have found a list of the 10 Best SEO Courses in Nagpur for beginners that can help you decide.
Search Engine Optimization has been listed as one of the best career choices for individuals in the long run.
But do you know the secret ingredient to the success of SEO?
Patience!!!
It's always a Long term game, regardless of a career option or business success.
Since 2019 Business owners are moving towards the SEO option rather than any kind of Paid Marketing because the costs are shooting up, and these so-called Ad Accounts could be blocked and disabled anytime due to silly reasons.
The demand for quality SEO professionals has never been higher! This is the right time for you to dive in and explore the power of SEO.
You don't have to worry about which institute to opt into because I have researched and found a list of the best SEO courses in Nagpur that are meant for freshers.
Let's reveal the list! Are you excited? Here we go!
10 Best SEO Courses in Nagpur 
1. SCK (SEO Career Kickstarter) Program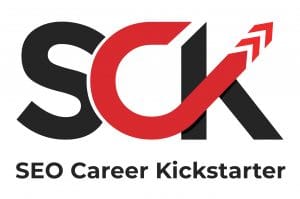 The SCK is a ten-week training course by India's top SEO expert, Mr. Sanjay Shenoy offering an online program for students all over India.
Click on the link to check the SCK Program.
Key Features
Training from Sanjay every week.
WordPress Website management
Live Practical Assignments
Whatsapp group of peers and mentors for support
A Live QnA call for doubt clearance of the assignments
Module of the program
Basics of SEO
Keyword Research
On-Page SEO
Technical SEO Part 1
Technical SEO Part 2
Off-Page SEO Part 1
Off-Page SEO Part 2
Local SEO
Youtube SEO
Client Proposal and Site Audit.
Contact Details
2. IIDM (Institute of Integrated Digital Marketing)
The IIDM Institute in Nagpur will give you an overall brief about SEO and how you can bring in massive traffic to your website. It comes in the list of top SEO courses in Nagpur.
Key features of the program
Training on great SEO tools
Highly trained faculty members
Learn marketing strategies and tools
Live projects
Creating your portfolio
Placement assistance
Contact Details
| | |
| --- | --- |
| Address | Second Floor, Surdham Apartment, Central Park Rd, Dhantoli, Nagpur, Maharashtra 440012 |
| Email ID | education[at]iidm.in |
| Phone Number | (+91) 75 888 777 81 |
| Website | iidm.in |
3. Prima Think
Prima think is an online SEO institute in Nagpur. Along with the training institutes for beginners, it also serves as a Digital Marketing and web designing service provider to many of the finest businesses.
Key features of the program
Learn from faculties specialized as industry experts.
Real-time project-based training
Google Analytics training
Content Marketing Training
100% Placement assistance
Website Setup
Freelancing opportunity with various agencies
Contact Details
4. iClass Nagpur
iClass training institute provides basic to advanced level of SEO classes to their students with the choice of different location training in Nagpur.
Key features
Faculty members with more than five years of experience in the industry.
Foundation of SEO learning
E-commerce SEO
Flexible timings
Practical guidance
Lab facility for students
SEO Certification
100% job guarantee
Contact Details
5. ECHO Education
ECHO Education is Nagpur's first agency-based Digital Marketing Training institute. SEO is one of its core programs to offer its students.
Key features
In-depth knowledge about SEO
Learn with live projects
Personal branding
WordPress Management and Content Writing training
Job-oriented course
Contact Details
| | |
| --- | --- |
| Address | Plot no, 278, Mata Mandir Rd, Dharampeth, Nagpur, Maharashtra 440010 |
| Email ID | NA |
| Phone Number | 8390709709 |
| Website | Echoeducationmarketing.com |
6. IIM Skills
IIM Skills in one of the top SEO institutes in Nagpur, having trained students with their Advanced SEO curriculum. The Online live sessions are designed to make the subject easier without confusion.
Key features of the program
Certified trainers from IIT Delhi
Four weeks of live training
Lifetime access to recorded sessions
Powerful SEO tools
8 Weeks of Internship
Placement guidance
Contact Details
7. Teqtis Institute of Digital Marketing (TIDM) 
The Institute is considered one of the best SEO training institutes in Nagpur. They are serving their students with advanced training in SEO tools and strategies that can work in every aspect of business growth.
Key features
Best Training Institute in Nagpur.
Get Classroom/Online training, Corporate training.
Get free demo lectures too.
Beginners to Advanced level of SEO Training.
Seminars, Special Classes, and backup recordings available.
Learn Tips and Tricks of Digital Marketing.
Contact Details
| | |
| --- | --- |
| Address | Plot no 5, Gujar Wada, Kothi Road, Near Shri Rajendra School Sutikagruh hospital, Nagpur, Maharashtra, India 440032. |
| Email ID | [email protected] |
| Phone Number | 099705 75053 |
| Website | NA |
8. Rilah Technologies Pvt Ltd
Rilah Technologies Pvt Ltd is a certified premier IT Consulting company based in Haryana and Nagpur, providing SEO services and training for the last seven years.
Key features
Experienced teaching professionals
Affordable fees
SEO Training from Basics to Advanced.
Live Projects
Practical Guidance
Certificate at the end of the program.
Contact Details
9. NSDM India
The Digital Marketing course at NSDM in Nagpur is focused on producing marketers and strong SEO professionals. 100% Placement opportunities are offered to every individual who enrolls in the program.
Key features
Certified experts
SEO Training
Google Analytics Training
Digital Marketing job training
SEO Certification
Contact Details
| | |
| --- | --- |
| Address | Cube Space 1st Floor, 379, Pt Nehru Marg, Opposite Zero Mile Metro Station, near Morris College T-Point, Sitabuldi, Nagpur, Maharashtra 440012 |
| Email ID | [email protected] |
| Phone Number | +91-880 634 0515 |
| Website | Nsdmindia.com |
10. Netpreneur Institute
Netpreneur Institute has a reputation for always being on the list of top SEO institutes in Nagpur for the last three years. By becoming a part of the program, you will learn to engage online presence, Free and paid promotions, and measure your performance.
Course syllabus
Website building and development
SEO and Social Media Marketing
Creating pictures that will engage your audiences
Facebook Ads
Google Ads
Measuring the performances
Analytical tools
Paid Promotions
Key features
Learn SEO and Digital Marketing from 20+ years of working professionals.
Start your income in 45 days after the program.
Providing Ample of opportunities
Special Library for students
Live Q&A Sessions
Practical Assignments
Contact Details
Conclusion
Finally! You now know what you have to do to learn SEO. But let me tell you, If you're overwhelmed thinking about SEO or your career, it's completely okay and quite normal for a newbie. Again, SEO is a long-term process but extremely powerful. Don't give up after five or six months and come to me seeking advice on the success of SEO. Patience and consistency are the keys.
But I'm not going to let you go before I reveal the success of landing a great SEO job, even if you're a newbie.
Let me go ahead and break the most crucial factor about you; You are not trying to learn SEO. Yes, You heard it right. You want to get an excellent high-paying SEO job or freelancing clients, Isn't it? That's the end goal.
To achieve your goal, I have five things to recommend you strongly
Learn the skills (SEO) efficiently in a practical manner.
Build a portfolio by implementing SEO on your website
Showcase the results to your employer
Build Social proofs
Start Networking
And Boom..!! You will land success like nobody else. Companies don't care about where you have learned the skills from. They only care what skills you have and, more importantly, what results you can get in for them.
See? It's as simple as that, Consider yourself as a business owner, Would you rather have a guy having book knowledge and a certificate in SEO Or A guy who has implemented SEO and got results for himself? I don't even need to tell you the answer to that.
What are you waiting for? Go out there and start choosing the best institute from the list to learn SEO practically. It's your turn to shine out!
If you ever need assistance with anything, you can always reach out to me, and I'll be there to guide you.
In the meantime, do let me know in the comments below if I have missed out on any other top SEO institute in Nagpur that you feel I should not have left out.
I'll be waiting for your comment and feedback on my article.
SEO Later, Alligator!
List of SEO Courses in other Cities