The average internet usage per day in India with over 680 million active internet users is three hours per day. There are about 340 million users on Facebook, 180 million on Instagram, and 78 million LinkedIn users. Do you see what I am driving at?
A lot of people spend a lot of time on the internet. So, if you want to reach people, where do you go? That's right, the internet!
Gone are the days where you own a business and wait for customers to come to your shop. At least, not if you want to succeed in your business venture and keep up with the times.
Whether you are a start-up or a business owner wanting to manifest an online presence, digital marketing is your answer.
Why you need Digital marketing
The main reason is to connect the dots between your marketing and sales.
1. Better interaction with your target audience:
You make your presence known to the audience on various platforms, develop an engagement with them. With print marketing and ads, you didn't know your audience and had no individual interaction with them. Digital marketing takes advertising to the next level and enables you to precisely choose and reach your audience and plan your digital campaigns accordingly,
2. Track and monitor campaigns and optimize them for better results.
It is easier to keep track of the traffic and monitor the return on investment and other indicators to assess your performance. It is then easy for you to adapt, fix and improve campaigns at any point of time.
3. Building relationships and rapport with users
Email marketing and social media marketing techniques allow you to constantly stay connected with users to engage and gain their trust in order to get conversions.
4. Scale business: Implementation at great speed with a high return on investment leading to scale in business.
Top 10 Digital Marketing Companies in Bangalore
Bangalore has emerged as the world's fastest-growing tech hub since 2016, and obviously, there is no shortage of digital marketing agencies and companies.
Everyone seems to be trying a hand at digital marketing, and if you are spoilt for choices, here are the top 10 digital marketing companies in Bangalore.
1. Digital Corsel

Digital Corsel is one of the best digital marketing agencies founded by Sanjay Nallapaneni. Their core values in providing services are excellence, ethics, integrity, transparency, total commitment, and personalized service.
Services offered
Web design and development
Search Engine Optimization and Marketing
Pay-per-Click Services
Social Media Marketing
Google Analytics Services
Movie marketing
Mobile Marketing Services
Happy Clients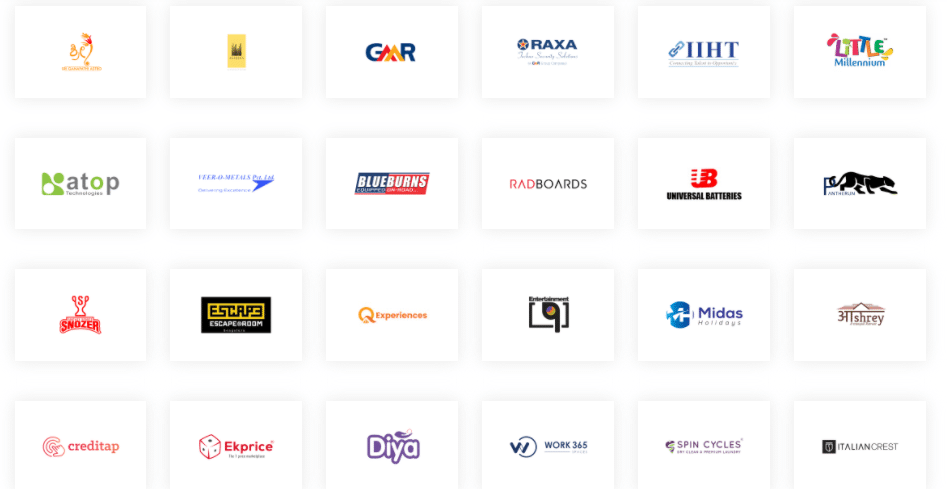 How to reach them
Address: #692, 5th Floor A,
Kay Arr Ivy building, 6th A Cross,
16th Main Road, Behind BDA Complex,
3rd Block, Koramangala, Bangalore – 560034.
Phone: +91 8019997777
Email: [email protected]
2. First Launch

It is a full-service digital marketing agency in Bangalore, helping start-ups and enterprises to scale globally through digital marketing, data analytics, and design. They provide a comprehensive digital marketing solution to enable businesses to establish their brand, connect with their customers, and grow their market.
Services offered
Digital audit,
Search Engine optimization
Search Engine marketing
Social media marketing
Email marketing
Content writing
Apart from the above digital marketing services, they also provide branding services that include logo design, print media collaterals, and website design.
Happy Clients

How to reach them
Address: No.922, 1st Floor,
AVR Arcade, 28th Main Road,
Jayanagar 9th Block, Bengaluru-560069.
Phone: +91 9606134201
Email: [email protected]
3. Growth Hackers Digital

It is a growth marketing agency that helps in addressing growth-related challenges faced by start-ups and MNCs. They focus on SEO, PPC, and digital strategy.
Services Offered
Facebook and Instagram ads
Search engine optimization
Google ads
Content marketing
Creatives and messaging
Analytics and reporting
App Store Optimization
Happy Clients


How to reach them
Address: RMZ Infinity,
Old Madras Road, Benningana Halli Opp.
Gopalan SignatureMall, Bengaluru-560016.
Email: https://growthhackers.digital/contact-us/
4. Blufig

It is a full-service digital marketing agency specializing in creating an inbound-focused strategy for marketing. Their objective is to leverage the power of digital marketing to maximize its growth and revenue potential. They build websites, run content marketing campaigns, create videos, and implanting marketing software.
Services offered
Website Development
Content writing
Social Media marketing
Search engine optimization
Marketing automation
Video production
Content writing
Happy Clients


How to reach them
Address: Blufig, BNR Complex,
2nd Floor, Near Brigade Millenium,
RBI East Layout, J P Nagar, 7th Phase,
Bengaluru- 560078.
Phone: +91 8073681980
Email: [email protected]
5. Ignero Web Solution Private Ltd.

It is an online marketing service provider aiming to provide top-class digital marketing services to necessitate a digital identity for companies. With an experience of 11+ years, they understand the ins and outs of establishing a business and the need for a digital platform. They provide customized solutions to generate leads and sales to transform a business at a global level.
Services Offered
Search Engine Optimization
Social Media Marketing
Content Development
Search Engine Marketing
Affiliate Marketing
Happy Clients


How to reach them
Address: 104-105, 1st Floor, #20,
Brigade RUBIX, HMT Watch Factory Rd,
Phase-1, Peenya, Bengaluru -560013
Phone: +91 8886994476
To connect online: https://www.igenero.com/
6. Sumeru Inc.

Sumeru is an agency with the objective to help businesses rise above and beyond challenges and competition. The services are offered across more than 300 cities and seven countries. The company has experience of about two decades of expertise in IT, consulting, marketing, cyber security, and staff augmentation.
Services offered
Paid ads
Website design
Search engine optimization
Email marketing
Happy Clients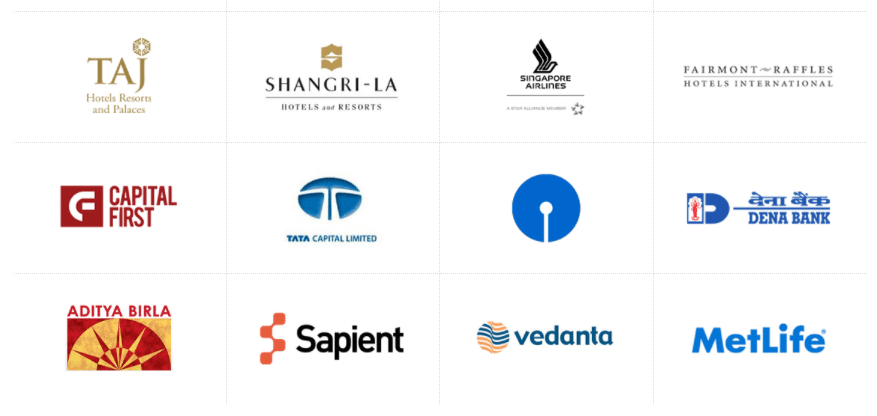 How to reach them
Address: Sumeru Software Solutions Pvt. Ltd
#20, 1st Floor, 39th A Cross, 11th Main,
Jayanagar 4th Block, Bangalore – 560 041
Phone: +91 73376-18623
To connect online: [email protected]
7. Datadab

Service providers at Datadab believe that conventional outbound marketing is intrusive, and they help brands move over and beyond the traditional outbound marketing methods. They harness the power of inbound marketing and assist in closing the circle from lead to sale, creating a predictable and repeatable stream of new leads and hence revenues.
It provides for B2B and B2C clients of all sizes, helping them increase revenue through more online sales or a more extensive sales lead pipeline.
Services offered
Video Content Creation
Ad campaign management
Presentation Design
Conversion Optimization
Search Engine Optimization
Social Media Marketing
Email Marketing
Content Creating
Marketing automati
How to reach them
Address: Tumkur Road, Block-2,
Goraguntepalya, Nagasandra,
Bangalore – 560073.
Phone:080 4954 0440
8. GSearch Inc

It is a digital marketing agency that is known not only for 360 degrees in online marketing services but also for the fantastic online experience it provides. They enable businesses to grow, interact, and stay visible and accessible on the internet. Being among the top Digital marketing companies in Bangalore, it is responsible for providing the latest and the best services. It is a competition of several competitive skills that results in the formation of successful digital marketing.
Services offered
Search Engine Optimization
Social Media Marketing
Pay per click services
Email Marketing services
Content Creation Services
Reputation Management services
Apart from this, they also provide services for app development, web redesigning, graphic designing services.
Happy Clients

Where to find them
Address: GSearch Network Private Limited,
#207 (23), Mahalakshmi Complex, 2nd Floor,
WOC Road, Rajajinagar, Bangalore -560010
Phone: +91 9902362006
Email: [email protected]
9. Treehack

Treehack is a full-stack digital marketing agency that helps businesses around the world to build an attractive and compelling online presence to boost sales and profits for businesses.
Services Offered
Web Design
Search Engine Optimization
Social Media Marketing
Content writing
WordPress experts
Happy Clients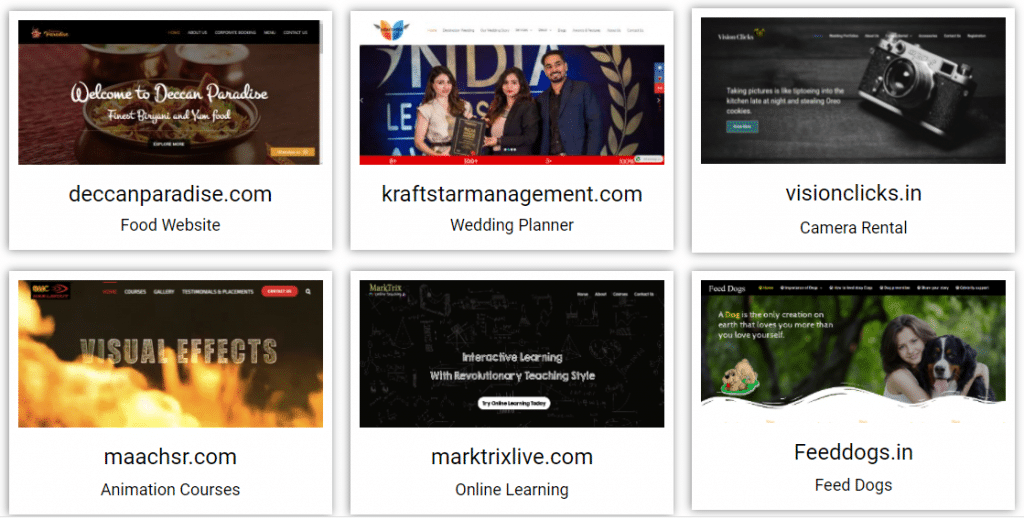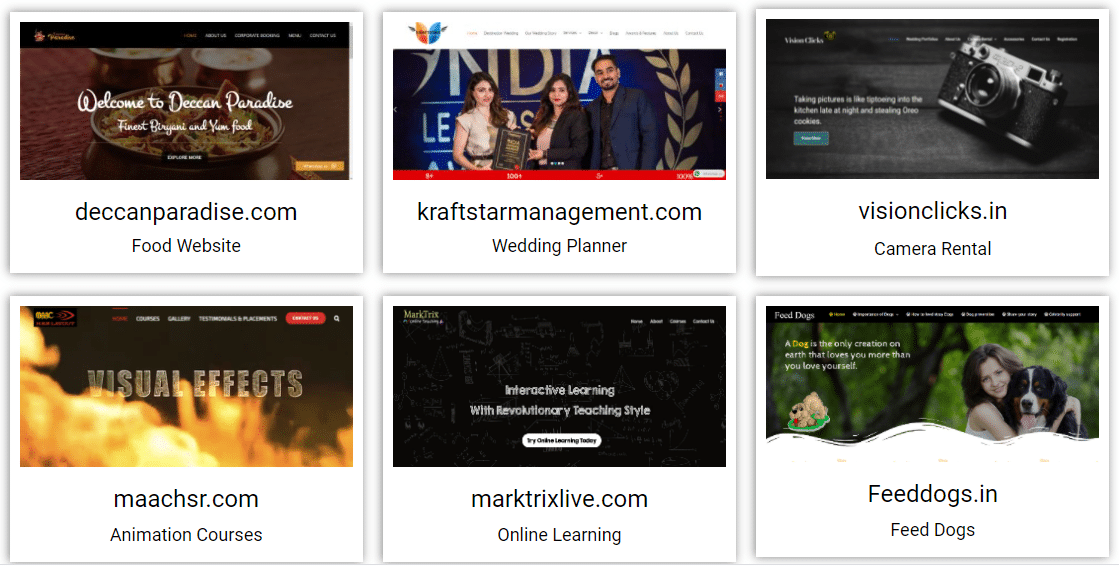 Where to find them
Address: MASCOT 90, Awfis,
1st Floor, 2nd B Road, Vijayanagar,
KIADB Export, Promotional Industrial Area,
Whitefield, Bangalore.
Email: [email protected]
10. Technocorps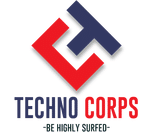 It is one of the fastest-growing Digital Marketing Companies in Bangalore, with 10+ years of experience in the field. It recommends the best online strategies to customers to increase their online leads and sales. They provide innovatively and the best digital marketing strategies and market-leading enabling brands to have a global presence by selling in any geographical zone.
Services offered:
Search Engine Optimization
Social Media Marketing
Brand Promotion
Website UX/UI design optimization
Media planning
Paid Campaigns
Happy Clients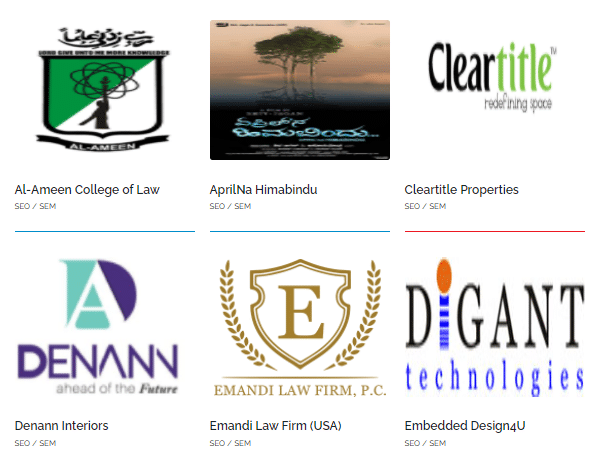 Where to find them
Address: 606, 1st Main Road,
Opposite Fortune Summith Business Park,
IAS Colony, Sector 6, HSR Layout,
Bengaluru – 560102.
Phone: +91 8884419444
Reach them at: https://technocorps.com/Contact-Us
In Conclusion
Hoping the above options are what you were looking for and that it helps you with your business.
Though the above agencies and several others may offer you all kinds of services you need, it is prudent to be well informed about how things work in the digital marketing industry. When you have the knowledge of the subject, you will know what you need and what services to outsource, and also how much. 
Digital marketing is not just about you selling your product or service and improving sales but also optimizing your customers' experience starting with finding your product until they have found what they were looking for from you to the best of their satisfaction.
List of Digital Marketing Agencies in other Cities
Digital Marketing Agencies in Ahmedabad
Digital Marketing Agencies in Chennai
Digital Marketing Agencies in Delhi
Digital Marketing Agencies in Hyderabad
Digital Marketing Agencies in Jaipur
Digital Marketing Agencies in Kochi
Digital Marketing Agencies in Lucknow
Digital Marketing Agencies in Mumbai
Digital Marketing Companies in Pune
Digital Marketing Agencies in Chandigarh
Digital Marketing Agencies in Pune
Digital Marketing Agencies in Indore
Digital Marketing Agencies in Hyderabad
Digital Marketing Agencies in Kanpur
Digital Marketing Agencies in Nagpur
Digital Marketing Agencies in Kolkata
Digital Marketing Agencies in Ajmer
Digital Marketing Agencies in Surat
Digital Marketing Agencies in Bhopal
Digital Marketing Agencies in Coimbatore
Digital Marketing Agencies in Bhubaneswar