Who doesn't aim for top rankings on search engines (Google for that matter), when starting own or a business website?
But do you know what it takes to rank in there? The art of SEO. Here are a few SEO courses in Delhi that can help us achieve it.
Are you aware of the optimization techniques you need to follow to stand through the competition?
I understand, that's exactly why you're here. For you to get it all right, I suggest you continue reading it. I'm going to end your search for the best SEO course in Delhi.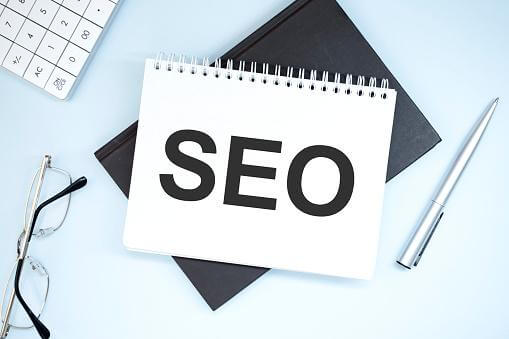 To learn SEO, you need to know the importance of SEO.
Standing for Search engine Optimisation, SEO is a process you apply to increase the relevancy of your content with the search query. Here is a Blog to Understand SEO better.
If you're wondering what is a search query, fret not! I have gotten you covered.
What is a Search Query?
Imagine you're in the middle of an assignment. You're unable to understand the concept of a specific term mentioned say, 'authority'. You'll direct your fingers to Google and will begin searching your query.
Say you searched for, "Authority in terms of solving user queries." This is what we call a search query.
What, out of the following, do you think will pop up in the search results?
What is an SEO?
This is How You Increase Authority and Solve User Queries!
Top 10 Digital Marketing Courses in Chennai
15 tricks you need for potent tea
'This is How You Increase authority and solve user queries' is the right answer. Because for your search query i.e., the term you searched for is closely related to the title of this blog.
4th option is totally irrelevant. 1st and 2nd may appear on 2-3th pages but definitely not on the first one.
"Why?" you may ask.
A trusted and relevant source of information shows up on the first page of Google. Do you think, 'top 10 digital marketing courses in Chennai' is directly linked to authority?
However, in certain cases, it may. Especially when there are not enough search results with Google to show up. If you're in a niche and find a topic of that sort, trust me your happiness must be knowing no bounds. This is exactly what top SEO courses in Delhi will teach you.
Why Should You Join an SEO Course?
To learn and gain mastery over a crucial but complex skill such as SEO, you need credible sources and mentors to understand SEO in depth.
When you go about learning it all about yourself, it'll take you ages. Whereas these course mentors are already equipped with all the necessary tools, tips and tricks.
Your time is as important as money, hence invest it wisely. To save it further, I've already curated a list of the 10 best SEO training courses in Delhi. All these courses are paid and hence, pay an upfront amount or in monthly installments and start learning. Check out the fee structure of Delhi-based SEO courses either on their websites or connect them through their contact details mentioned below.  
List of SEO Courses in Delhi
1. SCK (SEO Career Kickstarter) Program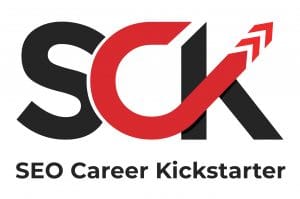 First up on the list is The SEO Career Kickstarter Program (previously known as HIIT SEO), a practical and result-oriented SEO training program, intricately designed by Mr. Sanjay Shenoy. In 10-weeks, he delivers practical teachings, later followed by assignments that are assigned to mentees. 
SCK gives SEO aspirants a platform to apply their weekly learnings and resolve their questions every week in the forum. 
Week 1: Get Started with SEO Through Basics of SEO
Week 2: Dedicated Keyword Research
Week 3: Result-Oriented On-Page SEO
Week 4: Part 1 of Technical SEO
Week 5: Part 2 of Technical SEO
Week 6: Part 1 of Off-Page SEO
Week 7: Part 2 of Off-Page SEO
Week 8: Everything About Local SEO
Week 9: YouTube SEO and Ranking Factors
Week 10: Site Audit, Strategy and Proposal
Enrollers unlock the power of SEO and demonstrable results with SCK. If you're willing to learn everything and dedicate 10 weeks to SEO, this is the best SEO training course you'll ever find in Delhi.
If interested, connect here:
Location: Online
Email: [email protected]
Website: https://sanjayshenoy.com/
Apply Here: SCK Program
2. SEO School Delhi (SSD)

SEO School Delhi offers one of the top SEO courses. With specialization in SEO training, SMO and SEM, they offer a 3-month comprehensive course, full of varied modules. As part of the SEO course, enrollers are certified as SEO-friendly marketers.
The modules forming part of SEO School Delhi highlights the following:
History of Search
Best On-Page Practices
Keyword Research and Competitive Analysis
SEO-Friendly Design and Architecture
Technical Website Optimization
Link Building
Social, Local and Mobile SEO strategies
SEO Site Audit
Algorithm Updates
SEO Tracking
The Future of SEO
SEO Career Paths
For training and research-based internships in the same domain, connect here:
Location: Offline & Online
Address: 3640, Netaji Subhash Marg, Darya Ganj, Delhi 110002
Phone: 011 41527823
Website: seoschooldelhi.com
3. Expert Training Institute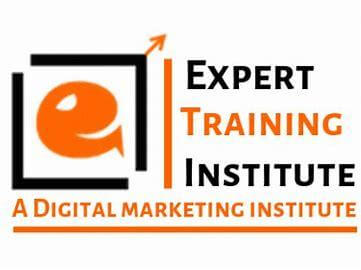 Expert Training Institute is one of the best digital marketing institutes branching out in advance search engine optimization. The premium course offered by them comes with live class videos and a 3-months internship.
The 15-modules course includes the following SEO disciplines:
For expertise and understanding of SEO, connect here:
Location: Offline & Online
Address: 1. Rohini: 178, 1st Floor, Jai Apartment, Sector 9, Rohini, New Delhi, 110085
2. Janakpuri: C-2, New Krishna Park, Vikaspuri, Near Janakpuri West Metro Station, New Delhi, Delhi 110018, India
Phone: 9958384020/9958381938
Website: Expert Training Institute
4. Digital Scholar

Another reputed SEO course for you to gain expertise in search engine optimization is offered by Digital Scholar. For practical digital marketing skills, Sorav Jain curated 3-months digital marketing curriculum. Consisting of extensive training, it's one of its kind and the best practical-SEO course.
SEO is covered in the 5th module of 15 modules digital marketing course. The following pillars are covered to help you drive website traffic:
Importance of Technical Audit
Structured Data Markup.
On-page Content Optimization
URL Structure and Crawl Behaviour.
Off-Page SEO
JavaScript Frameworks & Technical SEO.
XML Sitemaps
Content Markup with Structured Data
Right Domain Strategy & URL structure
Link Building Strategies & Backlinks
Connect below for a 20-step unique and structured way to gain a place in the top-ranking websites:
Location: Online & Offline
Address: 1B, Sapna Trade Centre, 135, Poonamallee High Road, Pursaiwalkam, Chennai 600084
Phone: +91-9169231231
Email: [email protected]
Website: Digital Scholar
5. UpGrad


For traditional marketers and entrepreneurs based in Delhi, upGrad offers the most sought-after digital marketing course. It touches upon various aspects of Digital marketing including SEO. providing the best SEO course in Delhi.
You are eligible for this course if you are a bachelor's graduate or possess an equivalent degree.
The application procedure is simple and unique. Start by filling up the form. Based on responses, enrollers are shortlisted. They'll connect with you with the fee structure and you can make the final decision.
If you're looking for live sessions, case studies and live projects based on SEO, connect below:
Location: Online
Phone: (+91) 1800-210-2020
Email: [email protected]
Website: upgrad.com
6. Web Training India


Web Training India has designed an SEO Course for all those who're actively seeking to rank their websites on top. Optimization comes with a million strategies. Web training India aims to help you find the right one.
Even if you're based in Delhi, this program comes with the benefit that allows you to learn at your pace from the comfort of your home.
The three- and six-month courses highlight the following modules:
On-Page Search Engine Optimization
Off-Page Search Engine Optimization
Site Foundation
Search Engine Optimization for WordPress
Run Search Engine Optimization Campaign & Meet the Demands of Panda, Penguin, and Hummingbird Updates
Successful Search Engine Optimization Campaign
For online demo classes, connect below:
Location: Online & Offline
Phone: (+91) 9871430039
Email: [email protected]
Website: Web Training India
7. Digital Institute of Computer Courses (DICC)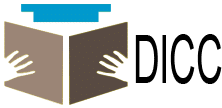 Having experience of over 15 years, DDIC provides one of the top SEO Courses in Delhi. The in-depth study of SEO branches, help learners sail easy transition from beginner to advance level.
Students, start-up organizations and corporate clients are active enrollers with an aim to seek training from SEO professionals. Modern ranking factors have undergone massive changes. The 2-months SEO training program is designed to bring out every modern aspect owing to SEO.
The reputed SEO training offered by DICC covers the following modules:
Introduction to Search Engines
Overview of SEO
Website Structuring
SEO-Friendly Content Writing
Keyword Research & Analysis
On-Page Optimization
Off-Page Optimization
Social Media Marketing
Major SEO Tools
Latest Google Algorithm of SEO
Technical SEO
Black Hat SEO
For further details, connect below:
Location: Offline
Address: Lajpat Nagar/ Dwarka/ Laxmi Nagar
Phone: 9899127357 (South Delhi), 9999959129 (West Delhi), 8287996284 (East Delhi)
Email: [email protected]
Website: DICC.com
8. Delhi School of Digital Marketing (DSDM)

Delhi School of Digital Marketing is an advanced and best SEO Course in Delhi. An increase in visibility of web pages is a tedious process especially when you consider yourself naïve in search engine optimization.
With modules highlighting on-page and off-page optimization, DSDM focuses on helping you begin your profession as an SEO expert.
Advanced SEO certification course includes the following modules:
Domain & Hosting Overview
Fundamentals of SEO
White Hat SEO Approaches
Keyword Research Tool
On-Page Optimization Techniques
Internal Link Building
Image & Video Optimization
Outbound Link Building
Website Bounce Rate Improvement
Structured Data Markup
Off-Page Web Optimisation
Guest Posting
If you're willing to get trained on live projects, connect below for demo classes:
Location: Online & Offline
Address: WZ-90A, First Floor, Chaudhary Dilip Singh Complex, Matke Vaali Gali, Jawala Heri Market, Paschim Vihar, New Delhi-110063, India
Phone: 09873922350
Email: [email protected]
Website: Delhi School of Digital Marketing
9. PromozSEO

PromozSEO offers a comprehensive search engine optimization training program in India. With 70+ hours of curriculum, Mr Soumya Roy has mentored several corporate clients and students online. In the search engine domain, job seekers are actively looking to advance their technical knowledge to implement successful organic strategies. For the same, PromozSEO is one of the best online SEO courses for learners based in Delhi.
The modules are designed in a manner to help beginners get started. This helps them soon transition from basic to an advanced level within the mentioned course:
Introduction to Search engines
HTML Structure
Keyword Research & Analysis
On-Page SEO Techniques
Rich Snippet Markup- Structured Data
Advanced Google Search Console
Landing Page SEO
Blogging & SEO
WordPress Optimization
Competition Inbound Link Analysis
Off-Page SEO Techniques
Mobile SEO
Local SEO
Technical SEO
Voice Search SEO
Conversion Rate Optimization
Website Audit and Site Recovery
Secret Optimization and Ranking Recipe-1
Secret Optimization and Ranking Recipe-2
Secret Optimization and Ranking Recipe-3
Detailed Guide to SEO Freelancing
Connect below to get your hands on organic SEO strategies:
Location: Online & Offline (Kolkata)
Phone: 9804457170, 7278581909
Email: [email protected]
Website: PromozSeo.com
10. Delhi Institute of Digital Marketing (DIDM)
Delhi Institute of Digital Marketing offers the top SEO certification training in Delhi. They don't offer a private SEO course rather cover SEO in all digital marketing courses offered be it basic, intermediate or advanced level.
For organic traffic on a website, SEO plays a crucial role. SEO skills are considered competitive in every field because of their capability in bringing organic search results.
Following are the segments, covering the SEO training module in the digital marketing courses offered by DIDM:
Introduction to SEO
Internet Searchers & Web Indexes
Web Crawler
Keyword Research & Analysis
On-Page Optimization
Off-Page Optimization
Local Optimisation
SEO Reports
Link Juice & SEO Strategies
Google Panda Algorithm
Contact Details
Location: Offline & Online
Training Centres: Dwarka/ Gurugram/ Kalkaji/ Noida/ Pitampura/ Preet Vihar/ South Campus
Corporate Office Address: Plot No-12, 3rd Floor, Satya Niketan, Near Moti Bagh – South Delhi, Opp. Venkateshwara College, New Delhi-110021
Phone: (+91) 8800505151
Email: [email protected]
Website: DIDM
Conclusion
No one can undermine the crucial importance SEO holds. It's no more about solely ranking on Google, it's also about organic results, retention and conversion.
This list is here to help you choose. Carefully go through the websites, modules and pricing of each training center based in Delhi. Learn how can you stay relevant to the search query and optimize yourself for results.
I hope the SEO Course list comes in handy. Comment below and let me know, which of these institutes are you planning to prefer?
List of SEO Courses in other Cities