"I want to increase my revenue three times this year, but I don't know how to market my services and reach out to the people." said a startup business owner.
Did you know? COVID has impacted 91% of businesses globally and has forced them to take it online.
I'm sure that you are one of them who has to take their products and services online but have no clue how to promote them on the digital platform. Lucky for you! I have found the 10 Best Digital Marketing agencies in Pune that will boost your income to the skies by making your marketing campaigns go viral!
Don't worry, it is entirely okay to feel clueless about how marketing works online. If it comforts you, let me tell you I was unaware of promoting my brand at the initial stage.
Digital Marketing agencies have a specialty in brainstorming the needs of your business and how to reach them most simply without increasing the marketing budget.
But I don't want you to go out there and get in touch with agencies who might not bring in the results you are looking for but just end up wasting your money.
Hence, I have researched many of these agencies and prepared a list of 10 digital marketing agencies in Pune that will skyrocket your revenue without any doubt.
Without wasting any more of your time, Fasten your seatbelts and Let's get started!!
10 Best Digital Marketing Agencies in Pune
1. SRV Media Pvt Ltd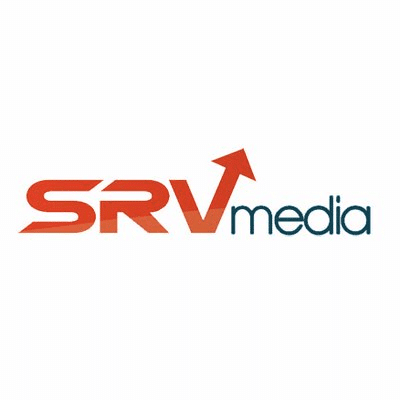 Creative storytelling and innovative Digital technologies are the agencies forte. They were founded in 2011 by co-founders Vikram Kumar and Rohit Prasad.
Every strategy and campaign they create is based on in-depth insights to drive your brand's best and long-lasting results. Their team of 180+ marketing experts is always enthusiastic about pushing the boundaries to innovate the complete customer experience.
During their successful tenure, they have managed a total budget of 100+ crores and have gained the title of one of the best digital marketing agencies in Pune.
What services do they offer?
Branding.
Performance Marketing.
Social Media Marketing.
Public relations.
Content Marketing.
Video production.
Digital Marketing.
Consulting.
Search Engine Optimization.
Web development.
Digital Analytics.
IT Product Development.
The industries they serve are
Education.
Manufacturing.
Real Estate.
Fintech.
Health and Pharma.
FMCG.
Contact Details
2. Social Champs Media Pvt Ltd
Social Champs are a team of amicable storytellers. They give your brand excellent ROI from social media and digital marketing. Founded by Gajanan Sapate and Prahlad Sahu in 2011, they started as a team of mere three people to a team of 45 that comprises graphic designers, Social Media analysts, Web development scholars, and Business development Ninjas.
What services do they offer?
Social Media management.
Design and Branding services.
Search Engine optimization.
Political Digital Marketing.
Business consultation.
Contact Details
3. Merkle Inc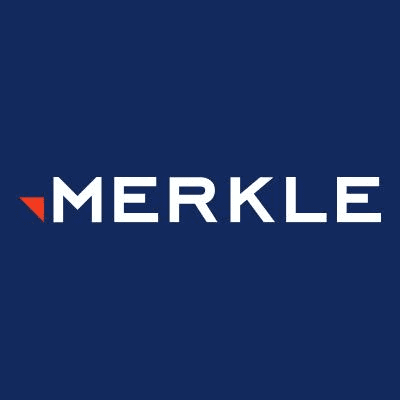 Merkle is a global performance marketing agency operating in the market for over 30 years. As of 2022, they have an employee base of 9000 people globally, with more than 50 offices worldwide and 450+ world-class clients.
They have also partnered with companies listed in the fortune 500.
What services do they offer?
Performance marketing (Paid Media Ads).
Search Engine Optimization (SEO Services)
Analytics
CXM.
Merkle genuinely has a 'people-based marketing' approach taking personalized communication to another level.
Contact Details
4. Brainmine Web Solutions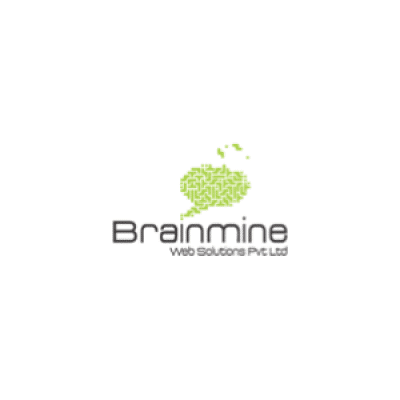 Brainmine Web solutions help clients with their web-related needs. The company has been serving its clients for the last 10+ years. They have specialized in SEO and App development to bring superb results to your business.
Mr. Ashwani Fotedar has founded this top digital marketing agency in Pune in late 2011. Their highly-skilled Marketing team has a reputation for creating effective marketing campaigns for any brand, including small businesses and start-ups to MNCs.
What are the services they offer?
Search Engine Optimization.
Paid Search Marketing.
Social Media Marketing.
Content writing.
Online reputation management.
Bulk SMS and Email Marketing.
Web design and development.
Mobile App development.
Software development.
Web hosting services (Domain name and hosting service installations)
Graphic designing.
Contact Details
Address: Ashoka Society Rd, Kalewadi Phata, Sambhaji Nagar, Thergaon, Pimpri-Chinchwad, Maharashtra 411017 / Office no 404,405 MontVert Velocity, Baner, Pashan link road, Baner, Maharashtra 411021, India.
Phone number: 08446477774
Email ID:

[email protected]
Website: brainminetech.com
Timings: Monday to Sunday 9 am to 8 pm.
5. Brandup Digital Marketing Services.

Brandup is an SEO digital marketing agency in Pune working domestically and globally. They have experience of 6 years in serving more than 40 clients, including struggling businesses and startups. They are considered the most innovative online marketing company in Pune, with a branch in Durban (South Africa).
Since 2022, they have worked with 80+ brands and helped 200+ businesses set a mark in the digital world.
Mr. Shiv Singh found them in 2011, and they have served more than 12 popular brands. Want to check them out?
SEO.
Social Media Marketing.
Online Advertising.
Startup Marketing.
Brand strategy.
Digital PR
Contact Details
6. Public Media Solution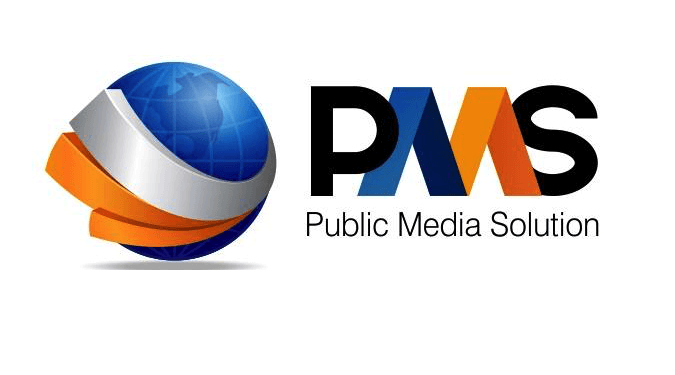 PMS is one of the digital marketing firms in Pune, a 'One-stop-shop' for all your Branding, Marketing, and Advertising needs.
The team takes public relations very seriously, providing you with new and improved solutions. The professionals working at Public Media solution focus extensively on delivering high-performance Public relations services, Mobile Apps, Software solutions, Blockchain, SPN services to diverse industries in Pune.
Ravindra Bharti founded them and also took the role of their CEO.
Check out their extraordinary services!!
PR
Public relations.
Press release.
Press Conference.
Media relations.
Reputation Management.
Visibility Management.
Corporate
Corporate Services.
Branding.
E-commerce.
Sales Audit services.
Stock Audit services.
Fundraising.
Digital
Content Writing services.
Digital Marketing.
PPC Management.
SEO Services.
Advertising.
Web development.
Contact Details
7. Techmagnate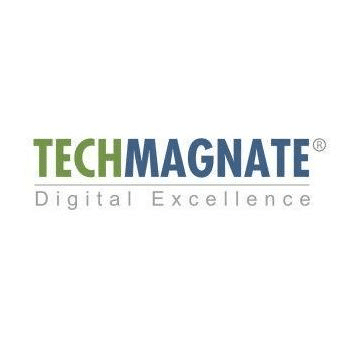 Techmagnate is a leading SEO service agency in Pune with over 15 years of experience in the industry. They specialize in providing a 360-degree approach to Digital marketing with services such as Search Engine Marketing, Content Marketing, Social Media, Web design, and Mobile Advertising.
Interestingly, they have won five awards and are included in India's ten most influential technology companies.
Techmagnate is one of only 65 Google premier partners out of 4000 Partner agencies in India and is also rated as 'Top Digital Marketing Agency to work' by CEO Magazine in 2017.
They have a team of 110+ highly skilled Digital Marketing professionals and 50+ Part-time employees. As of 2018, they have worked on more than 500 projects and provided their clients with the best sales and revenue.
Mr. Sarvesh Bagla claims the throne as the Founder and CEO is this excellent agency.
What services can you expect from them?
Digital Marketing.
SEO.
Pay per click.
Social Media Marketing.
App Marketing.
Reputation Management.
Website designing.
Contact Details
8. IKF Communications (iKnowledge factory)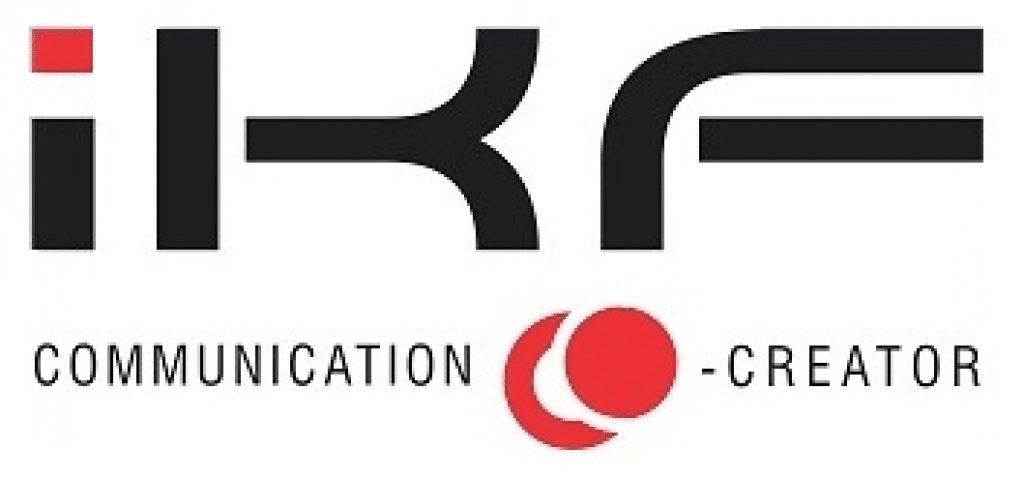 IKF has an overall experience of 22 years; having started in the year 2000, they are best known for their innovation and excellence in client servicing management. They have served more than 850+ clients who have the privilege to be at the top of their niches and rule over all their competitors.
The company has a very high satisfaction rate! 60+ Elite digital marketers explore the vast opportunities to expand your business online.
Services offered
Web designing.
Social Media Marketing.
SEO.
Search Engine Marketing.
Application development.
Mobile Apps.
Web Content Marketing.
Video Production.
Web hosting solutions.
Online reputation management.
Brochure designing.
Influencer Marketing.
Web Application Management.
Landing page designing.
Contact Details
9. BLeap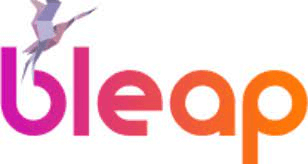 Bleap is one of the most results-oriented and fast-growing digital marketing agencies in Pune. They have their branches spread out all over India in cities like Mumbai, Chennai, Bangalore, Noida, and the US.
They simply follow a work philosophy that works in their favor!
Think Big, Start small, and scale fast!
High Standard of quality.
Personalized attention to every client and their problems.
Results-focused innovation for every marketing campaign.
Always exceed your client's expectations.
Founded in 2016 by Neeraj Moorjani Bleap has come a long way from providing integrated solutions to SEO services to their high ticket clients.
Services by Bleap
Web design and responsive development.
Search Engine Optimization.
Online Advertising.
Strategic Marketing.
E-commerce Solutions.
Contact Details
Address: B2/7, Tridal Nagar, Shastri Nagar, Yerwada, Pune – 411 006, Maharashtra, India.
Timings: Monday to Saturday – 9:30 am to 6:30 pm.
Phone number: 09382809420/+914448545327
Email ID: [email protected]
Website: bleap.in
10. Shinescript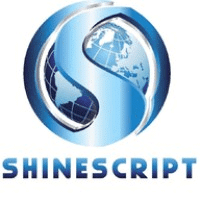 Alright! So here is the last one. As the name goes, Shinescript is the leading online marketing company in Pune. They have a lovely group of young enthusiastic digital marketers working together to help their clients reach their business goals.
Shinescript is considered to be the best web design and development company. They believe that 'Web design is at the heart of any business pursuing online success.' (So true, by the way).
The SEO team's main goal is to provide businesses with Shinescript new and innovative strategies for online results.
Vaishali Waghmode owns this bright, hardworking young agency, and Suresh Naykude manages the team as the CEO.
What are the services offered at this agency?
Search Engine Optimization.
Social Media Management.
Internet marketing.
Search Engine Marketing
Logo designing.
Responsive Web designing.
Website maintenance.
Software development.
Custom Website development.
E-commerce Web designing.
Google AMP.
Internet Marketing.
Local SEO.
SEO Consultation.
PPC Marketing.
Facebook Ads.
LinkedIn Marketing.
Twitter Marketing.
Youtube Marketing.
Contact Details
Conclusion
Woah! That's the list of a few of the best digital marketing agencies in Pune! Loved it?
But let me share a trick with you to know how to select a marketing agency for yourself from the list.
Find the strength and weaknesses of your businesses and evaluate the right method (according to you) to overcome them.
Find out what kind of audience your customers are.
Make a target sheet for your business and create a goal.
Seems easy, isn't it? Go ahead and try it out; you will thank me for successfully finding out the right agency for you according to your needs.
But I strongly recommend you to have some knowledge of digital marketing as it is a high paying skill. Pick a skill and work on it (For example – SEO).
If you loved this article, I would like to know if you face any problems learning or implementing digital marketing. Let me know in the comments below, and I'll be more than happy to assist you with it.
Oh, Yes! Don't forget to drop me feedback about my article that you just read and let me know if I have missed out on any other important Digital Marketing agencies in Pune that you think I shouldn't have! I'll be waiting for your response.
List of Digital Marketing Agencies in other Cities
Digital Marketing Agencies in Ahmedabad
Digital Marketing Agencies in Chennai
Digital Marketing Agencies in Delhi
Digital Marketing Agencies in Hyderabad
Digital Marketing Agencies in Jaipur
Digital Marketing Agencies in Kochi
Digital Marketing Agencies in Lucknow
Digital Marketing Agencies in Mumbai
Digital Marketing Agencies in Bangalore
Digital Marketing Companies in Pune
Digital Marketing Agencies in Chandigarh
Digital Marketing Agencies in Indore
Digital Marketing Agencies in Hyderabad
Digital Marketing Agencies in Kanpur
Digital Marketing Agencies in Nagpur
Digital Marketing Agencies in Kolkata
Digital Marketing Agencies in Ajmer
Digital Marketing Agencies in Surat
Digital Marketing Agencies in Bhopal
Digital Marketing Agencies in Coimbatore
Digital Marketing Agencies in Bhubaneswar