Every successful business is always looking out for new ideas to keep up with the growing trend. Who would be aware of such trending terms other than a digital marketing agency?
Now if you think digital marketing services mean posting beautiful photos and videos to fetch clients, you are terribly wrong. (Perhaps a few Likes, Yes, but only from your loved one).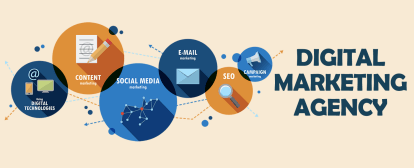 But as a Business, do you really think it is about the number of likes and views?
Don't you think it is about how many of these 'Likers' become your customers, as far as your business is concerned?
We have created a list of Digital Marketing Companies in Hyderabad.
It is the job of digital marketing to help you out here. They will of course be posting the photos and videos, but they also do more than that, they generate valuable leads and help you scale your business.
Now if you are wondering, will a small-scale business like mine, or an established brand like mine need digital marketing services?
The answer is an absolute Yes for both cases.
Irrespective of the size of the business, if you wish to be known, preferred, and enquired, your digital presence is vital. Your digital marketing agency does all of that.
Now if you are in Hyderabad and looking for a digital marketing agency in Hyderabad, you are in for luck. I happen to have an updated list of digital marketing agencies in Hyderabad that offer top-notch digital marketing services that trend among the 100 odd digital marketing MNCs in Hyderabad.
Here is a thing or two to keep in mind before choosing the best digital marketing agency for yourself.
Finding the strength of your Digital Marketing services scales way far beyond their graphic designs for social media posts. They range from Market Analysis, Selection of suitable approaches, and more importantly choosing the right platform for your business. The experience in the field will make them stand out with such facts.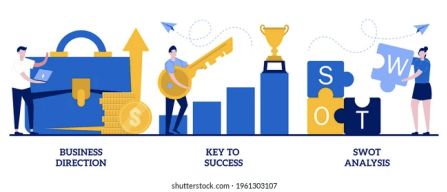 The Audience Factor, matter more, online. I would say, most importantly online. Undoubtedly, Digital marketing agencies work online and hence have a global clientele. But choosing the agency that best knows your audience, their culture, and facts that they relate well too, is more important. A successful campaign in the UK might not even be read in India and vice versa. So digital marketing that has a team to study your audience is a catch.
The Result Sheet that has an attractive and progressive history of numbers and charts wins. As a Business, revenue and success are the keywords that you wish to see in your balance sheet than those that an SEO expert has included in your companies website. So look out for digital marketing companies that proudly flaunt their success stories and testimonials. Feel free to fact-check them should you wish to, before getting aboard. The perks of hiring proven digital marketing services get you some readymade strategies.
How do you find them? If they were able to top the list on the Google Search Result Page, they are perhaps the most sought after. However do visit their social media pages and check the quality of the posts, engagement, and response turnaround time online.
These are some online disciplines that you should measure before selecting the best digital marketing companies.
List of Digital Marketing Companies in Hyderabad
1. Geekschip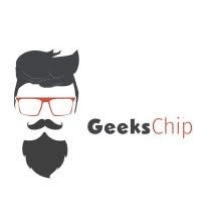 Among the best digital marketing companies in Hyderabad, as their name suggests, they are as geek as they should be online to support your business for the best results. With a vision to be the reason for the clients' success, the company offers exclusive, cost-effective marketing services.
Key clients: Farm to Home, Anvayaa, TNLS, GiftMyLegasy, Kaakateeya, Giftways, Dr. Possitive Homeopathy, Printneeds, TREDA, Sudaksha, Discount Drug Mart, Amaravathi Services, Kaakateeya, Nirvana, Giftways.
Address: S.S. Arcade, 3rd floor, plot #97 & 98, Kavuri Hills, Phase 1, Madhapur, Hyderabad-500081, India
Contact No: +91-9100068885
Email: [email protected] / [email protected]
Website: https://geekschip.com
2. ShootOrder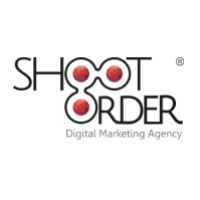 A division of Ivent It Solutions Pvt. Ltd., ShootOrder is a very well-known digital marketing company in Hyderabad, India. They boast of themselves as citizen of the Internet universe and tend to know their lights years. The success rate is evident with their list of a diverse clientele.
Key clients: BMW Kun Exclusive, Times Group, India Post, Parkway Pantai, Hathway, Westin, InlifeHealthCare, Oatext, Nalsar Law University.
Address: Level 1, N Heights, Plot No 38, Phase 2, Siddiq Nagar, HITEC City, Hyderabad, Telangana 500081
Contact No: 063039 21512 / 040 4952 4419
Email: [email protected]
Website: https://shootorder.com
3. Brandingnuts

Brandingnuts are a crazy bunch of creative nerds rocking their heads with ideas calling themselves the best of digital marketing companies in Hyderabad. Their creative works are their testimonials and I tend to agree with them. They promise the world and sincerely attempt to deliver them globally.
Key Clients: Pixelloid Studios, AVN Vida School, Laxai Life Sciences, Migrate Centre, NCC URBAN, Superb Car Wash.
Address: 1st floor, flat no 102, manjula nilayam, 60 Feet Rd, near ysr statue, Madhapur, Telangana 500081
Contact No: +91 8341392803
Email: [email protected]
Website: https://brandingnuts.com
4. The Smarketers

The Smarketers as the name suggests is smart pants that offer B2B Technology organizations (services, products, and solutions). While keeping up with trends, they also obediently follow the old school AIDA model to create awareness, bring in interest and desire to help customers buy your products. Doesn't all of the words just tend to hire them?
They are indeed smart marketers, or should we say, smarketers? They are awarded by ITSMA for Marketing Excellence in ABM for their creative approaches is additional info.
Key Clients: ITC Infotech, Teamviewer, Thomson Reuters, IntegRhythm, Dasceq, Saudi Telecom, Savantis, Acuvate Software, Datamatics Digital, itelligence Group, i95Dev, Inovea, WeSecureApp, DivInisoft, Alcatel Lucent Enterprise.
Address: 2nd floor, TRENDZ BSR, Land Mark: Opposite to ICICI Bank ATM Greenland Colony, Madhava Reddy Colony, Gachibowli, Hyderabad, Telangana 500032
Contact No: +91 7396 010 630
Email: [email protected]
Website: https://thesmarketers.com
5. The Go-To Guy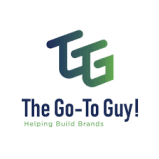 The Go-To Guy is where you go if you are looking for a full brand marketing services offering agency. They have been awarded the prestigious Best Brand Award at the Telangana Brand Leadership Awards By World Marketing Congress.
If only they were to choose with the list of awards they have received, we need additional sheets. The Company of The Year 2021 by Business Connect India, Top 10 Marketing Startups by Silicon India are a few.
Key clients: Xanara, Musaddilal Jewellers, Lottoland, Spoors, Zim Laboratories, Valuefy, Narwal Inc, Tenet Diagnostic, Santosh Dhaba, CtrlS, CirrusLabs, OZART, Kalgudi, Cloud4C, Gleecus, Fragma Data, Intellika, BluePrint Technologies, TechLabs, Fission Labs, KOSMOS, Rummy Central, Inifinus Capital, SabRentKaro, iKeva, Navanaami, renyoo, rite water, Manna Trust, TeQuent, crowdrocks, Revenue Street, VOYAGER PARTNERS, fyndeasy, quanvy
Address: 101, Block A, Sri Brindavanam, Street #2, Patrika Nagar, Hitech City, Madhapur, Hyderabad, Telangana – 500081
Contact No: +91-9390175427
Email: [email protected]
Website: https://www.thegotoguy.co
6. Inovies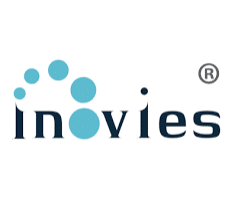 Inovies is one of the top digital marketing companies in Hyderabad, is known for its R&D and cutting edge innovative ideas for business promotions. They are key consultants for several process transformations for bigger brands
Key Clients: TheRiceBag, IMT Hyderabad, LoanOnMind Fintech Startup, SWCIC, BisolQ,
Address: Level 5, Plot No:57/99 & 50/109, Hi-tech city, Hyderabad Telangana 500081 India.
Contact No: +91 40 40273049 / +91 9908334546
Email : [email protected]
Website: https://inovies.com
7. GenY medium
GenY medium, believes in the science of digital clubbed with marketing for all their strategies, and the idea has helped them well. Being among the top digital marketing MNC companies in Hyderabad, they work tediously on consumer research and creating excellent copy and content. With their technical expertise, their ideas become viral content.
Address: H.No.1-62/172, 5th Floor, Plot No.172, Phase II, Kavuri Hills, Madhapur, Hyderabad, Telangana 500033
Contact No: +91 8019888314
E-mail: [email protected]
Website: https://genymedium.com
Conclusion
With the above listed top 7 best digital marketing agencies, I'm sure you now have a fair idea of picking the right agency for your business.
However, If you are still confused about making a decision, I suggest you call one of the agencies and they would be more than happy to give you a demo of their proven strategies.
Digital Marketing services include SEO (Search Engine Optimization), Blogging, Social Media Marketing, and even Video Productions to create content to promote your brand and your business online.
So with the right mix of Marketing Channels, Ad Budget, and clearly defined Objectives, garnished with aesthetic visuals, and Engagement tactics, you have the best digital marketing strategy in place to get you the business that you have forecast for your financial year.
If a digital marketing services company in Hyderabad pitches you with all of these. They know what they are doing and you know what you should then do.
You can write in comments if there are more Digital Marketing Companies you know about.
List of Digital Marketing Agencies in other Cities
Digital Marketing Agencies in Ahmedabad
Digital Marketing Agencies in Chennai
Digital Marketing Agencies in Delhi
Digital Marketing Agencies in Jaipur
Digital Marketing Agencies in Kochi
Digital Marketing Agencies in Lucknow
Digital Marketing Agencies in Mumbai
Digital Marketing Agencies in Bangalore
Digital Marketing Companies in Pune
Digital Marketing Agencies in Chandigarh
Digital Marketing Agencies in Pune
Digital Marketing Agencies in Indore
Digital Marketing Agencies in Hyderabad
Digital Marketing Agencies in Kanpur
Digital Marketing Agencies in Nagpur
Digital Marketing Agencies in Kolkata
Digital Marketing Agencies in Ajmer
Digital Marketing Agencies in Surat
Digital Marketing Agencies in Bhopal
Digital Marketing Agencies in Coimbatore
Digital Marketing Agencies in Bhubaneswar