Are you looking for leading digital marketing agencies in Mumbai to achieve your business goals?
Today, modern brands are contending for the attention of their customers. Those who are able to pierce through the digital clutter are the ones who have a meaningful influence. The best digital marketing company serves as a link between your brand and your end-user. It's all about coming up with the perfect recipe to engage, amuse, and inspire your customers.
For any brand, a digital marketing agency can be a crucial game-changer. A digital marketing agency should have the resources to reach out to your business's target demographic from any existing internet users and are not limited by a company's products or services. There is virtually no limit to what a digital marketing agency can provide for its clients in the digital realm. Most importantly, a digital marketing firm can enable a company to engage and collaborate with as many stakeholders anywhere anytime.
This article discusses the disruptive force of having a digital media agency that can strengthen your business's performance in several dimensions.
You can check out all these points before choosing the best digital marketing company in Mumbai.
5 Qualities of a great digital marketing agencies
1. Elevate Your Company's Place in the Industry
Are you someone who is trying to jumpstart your social media presence by joining hands with a digital marketing agency?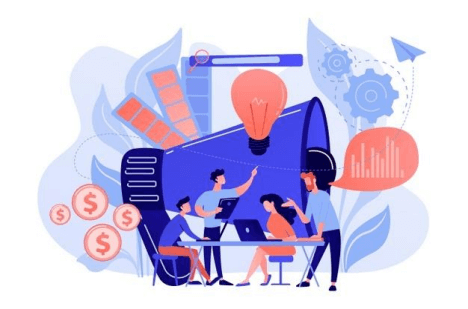 Social media professionals help implement the right marketing strategies to effectively reach out to the target audience. With their expertise and knowledge in the digital field, you can establish a community of followers who identify with your brand and share your marketing goals. Whether it is an amalgamation of specialized content, out-of-the-box concepts, and ever-changing worldwide trends, the company must ensure that your social media brand presence enhances user engagement and establishes long-lasting, fruitful connections that are bound to last for long.
The firm also takes into account essential analytical features like social monitoring, social reputation, social customer service, and brand image assessment, all of which contribute to the growth of your digital brand awareness.
Some of the services offered by digital marketing firms in Mumbai include Digital Marketing Strategy And Consulting, Branded Content, Social Media Marketing, Mobile Marketing Solutions, Search Engine Marketing, Social Media Marketing, and Branded Content. You can choose the best digital marketing agency with experienced digital experts and offer clients a full range of digital marketing services.
2. Starting with the Basics
You can select a digital marketing firm that begins by building on the basics, focusing on what works best for your company. After that, it formulates the precise strategies to ensure that you get the highest potential return on your investment. Measurable growth must be quantified to be accountable. You should get detailed information on each activity as well as a bird's eye perspective of the entire online space.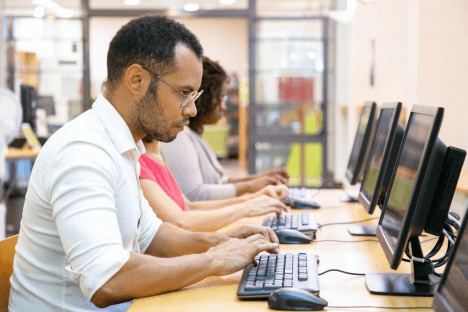 The company must ensure a creative and innovative flawless digital journey. They are your digital partners. The company must be made up of a collection of digitally smart individuals who're working together to inspire, grow, and, in the process, discover the best possible digital means to respond to your diverse and specific requirements adequately.
The best digital marketing agency strives to be your ultimate growth partner by incorporating the most up-to-date state-of-the-art digital marketing services in Mumbai, thereby boosting your product reach and, as a result, contributing to the global expansion of your business. Since your business has a unique customer base, the agency must make sure that every stage of your digital growth strategy is adapted to respond to the needs of your end-user. Agency should create unique relationships with people by running hashtag campaigns and tweeting intriguing conversations. The agency can also find influencers, produce new leads etc.
3. Discover, Explore, Develop, and Accomplish Together
To encourage active engagement and generate followers, unique campaigns for contests, offers, games, quizzes, and surveys will be developed. Thrill your viewers by involving them in activities that can be tweaked on a daily basis. A first should rise to the challenge, prepared with innovative ideas to attract people that have developed an interest in your company.
The agency has the capability to produce online content by creating engaging posts and stories. They should interact with relevant audiences and companies by listening and conversing with them.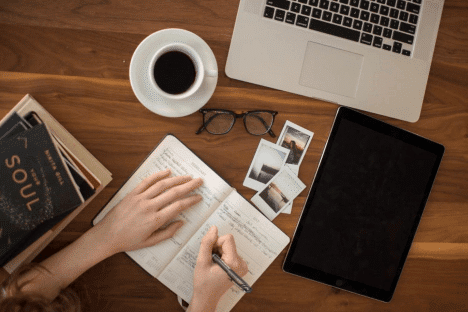 The best company should think of themselves as explorers, always trying to learn more about the newest advancements shaping the digital landscape and in order to better integrate with the latest digital trends. Level the playing field for your company by popularizing your brand name and providing people reasons to keep talking about it.
4. Thoughts That Have No Bounds
Consumers are looking for something lighthearted, whimsical, and naturalistic in design. The best agency understands your brand and the boost it needs, and it also analyses your customers' changing interests and passions in mind. Whether making graphics or videos, an agency must continuously ensure that generating visual representations that catch your audience's interest, establish trust, and, as a consequence, help you build a dedicated audience.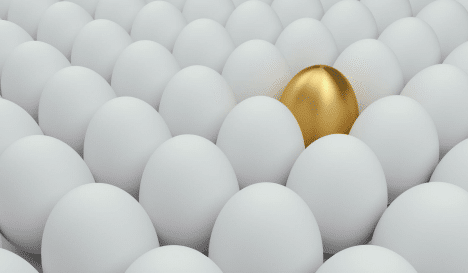 The creative team should develop concepts that tell a narrative and capture, connect, and sell effectively. It makes your brand unique from others.
5. Make a Significant Difference, Create an Impression
The use of your brand's content as a potent tool to attract and maintain your target audience is regarded as digital marketing. Content strategists strive diligently to express your brand's message to your target consumers through a number of different approaches and digital platforms.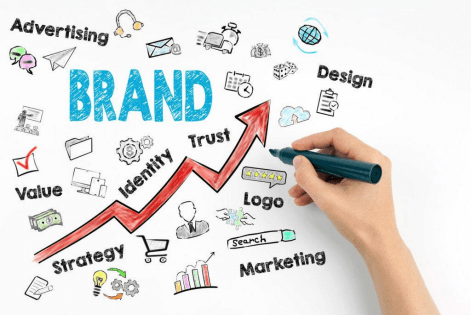 The agency should be creatively led, strategically driven, and digitally friendly and should create many powerful brand experiences. The firm can support Technical SEO Audits, Search Engine Optimization Strategies, Google AdWords Advertising, etc. as part of the Digital Marketing services, resulting in fully managed and highly successful online marketing campaigns.
10 Best Digital Marketing agencies in Mumbai
1. BC Webwise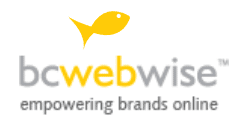 Started as a full-service digital marketing company in 2000, it works for firms in India and abroad like Bharath Benz, Motocorps, Camlin, Mahindra, etc. It was famous for its role in forming India's first online all-girls community sunsilkgangofgirls.com.They have their presence in Bangalore, Delhi, and Chennai.
Services:
SOCIAL MEDIA MARKETING
MEDIA PLANNING AND BUYING
SEARCH MARKETING
ONLINE REPUTATION MANAGEMENT
VIDEO PRODUCTION
E-COMMERCE WEB DESIGN AND DEVELOPMENT
WEBSITE DEVELOPMENT
MOBILE APP DEVELOPMENT
PERFORMANCE MARKETING
WHATSAPP CHATBOTS
Contact
Address: Mahalaxmi Engineering Estate, L. J. Cross Road No. 1,, Ground floor, Near K.J. Khilnani High School, Behind St. Michael church, Mahim (West), Mumbai, Maharashtra 400016, India
Phone: +91 9321699422
Email: [email protected]
2. Indigo consulting

Indigo Consulting is a digital marketing agency that has had its presence in this field since 2000. It has branches in Delhi, Bangalore, and Ahmedabad, along with Mumbai. It is one of the best digital marketing agencies in Mumbai. UX labs is an Indigo consulting division that provides dedicated service in managing user and digital experiences. From 2012 onwards, it forms a part of Publicis Group. Indigo consulting has its users in various sectors of business like Jeep, HDFC, HSBC, Jio, IndusInd bank, Youtube, Google, etc.
Services:
SEARCH ENGINE OPTIMISATION
MOBILE SEO
PAID SEARCH MARKETING
DISPLAY & NETWORK ADVERTISING
SOCIAL MEDIA MARKETING
MOBILE MARKETING
Contact:
15th Floor, Urmi Estate, Tower A, 95, Ganpatrao Kadam Marg, Lower Parel (West), Mumbai-400013.
Phone: +91-22-43110303
Email: [email protected]
3. Watconsult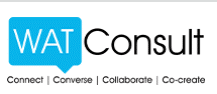 Starting in 2007, it formed a part of Dentsu International in 2015. Watconsult has its presence in the digital marketing business globally with more than 400 employees and 140 clients. It has its presence in Delhi, Bangalore, and Mumbai with clients like Tata, Reliance, Mahindra, and Godrej. Watconsult helps in brand building through creativity and digital solutions.
Services
Campaign Conceptualization & Design
Digital Content (Static, Audio, Dynamic, Video)
Integrated Campaigns
Experience Design
UI/ UX Design
Social Platform Management
Website Development & Management
Prototyping
Film & Photo Studio
Influencer Outreach
Mobile Application Development
SEO
Media Planning & Buying
Mobile Marketing
Search Engine Marketing
Display, Video, Social and Native Marketing
Email Marketing
Native Content Alliances
Contact
5th Floor, Parijat House, Manjrekar
Lane, 1076, off Dr. E. Moses Road,
Worli Naka,
Mumbai, Maharashtra,
400 018
E-mail: [email protected]
Phone: 022–67099200
Toll Free Number: 1800-120-409409
4. The Performics

Performics is formed as a result of the merger between Convonix and Resultrix for improving its presence in India. It has its branches in Bangalore and Gurgaon. Fuelled by more than 3000 employees with a presence in 57 countries, Performics plays an important role in the marketing section of global businesses. It works for clients like HDFC, Axis Bank and Lenovo.
Services
Contact
16th Floor, Tower A
Urmi Estate
Ganpatrao Kadam Marg
Lower Parel (West)
Mumbai, 400013
India
https://www.performics.com/in/contact-us/
5. The Glitch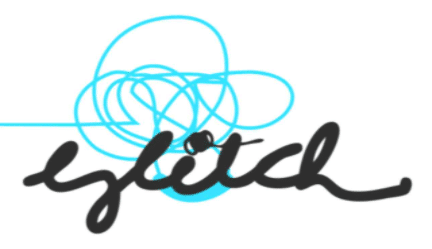 It is one of the prominent digital media agencies in Mumbai, founded in 2009 in Mumbai, the Glitch has offices in Bangalore and Delhi. It is supported by about 200 employees. The glitch provides thrust in building brands like Philips, Nokia, Lakme, LinkedIn, Britannia, Fair & Lovely, Smirnoff, Johny Walker, Vat 69, Black Dog, Royal Enfield, Book my Show, etc. Its services include Advertising, Video Production, Digital Strategy, Web Content, Social Media Marketing, and Digital Branding, among others.
Contact:
6.22 Feet Tribal WW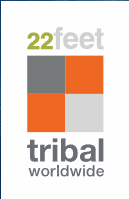 Founded in 2009 and at present 22 Feet Tribal WW has offices in Mumbai and Bangalore. The company has an employee base of about 260 in numbers.22 Feet Tribal WW was acquired by DDB Group in 2014 and was merged with Tribal Worldwide. It supports brands like Spotify, Royal Enfield, Nike, and Tanishq.
Contact
Mudra house 4th floor, opp Grand Hyatt Santacruz east Mumbai 400055
Ph: +91 22 3308 0850
http://22feettribalworldwide.com/
7. iProspect

iProspect provides services like Business Intelligence, strategy, planning, and marketing activation globally. It has marked its presence in more than 90 countries with nearly 8000 experts.iProspect has its offices in Bangalore, Delhi, Chennai, and Mumbai. It has more than 260 clients globally like IKEA, Snapchat, Big Bazar, etc.
Contact
8TH FLOOR, DEVCHAND HOUSE
ABOVE SBI BANK
OPP – ATRIA MALL
WORLI, MUMBAI 400 018
MAHARASHTRA, INDIA
+91 022 3314 9833
8. Mirum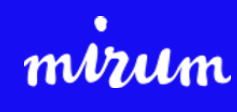 Mirum entered India by acquiring Social Wave Length in 2014. The company has Mahindra, Holidays, AMPHI, KFC, and HSBC as clients. It has offices in Delhi, Bangalore, Chennai, and Hyderabad, along with Mumbai.It provides Marketing Technology services, among others like creative writing, social media marketing, search engine optimization etc.
Services
Brand Planning
Content Strategy
Social Media Marketing
Campaign Planning & Execution
Digital Creatives
Content Creation
Marketing Collateral
Multilingual Content
Video Production
Contact
Mirum Digital Pvt. Ltd.
101-A, Raheja Plaza,
LBS Marg, Ghatkopar (E),
Mumbai – 400086
9.Puretech
It started in 1999 as a web development service provider and transformed into a full-service provider in 2000. It is a pioneer in the field of digital marketing in India. Puretech is now cooperating with global brands like DBS, Vogue, Google, Future group and British Council, Avaana and Brand Factory.
Contact
5A – 5B Centrium,
1st Floor, Phoenix Market City,
Lal Bahadur Shastri Rd, Kurla West,
Saki Naka, Mumbai, Maharashtra 400070
10. Interactive Avenues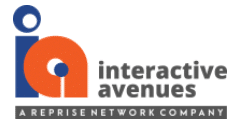 Interactive Avenues cooperates with Zivame, Johnson and Johnson, Coca Cola, Amazon, IDFC, and others to build their brand by blending digital technology and creativity. Interactive Avenues is a Reprise network company having offices in Mumbai, Delhi, and Bangalore. In 2013, IPG Mediabrands acquired the company.
Contact:
Interactive Avenues Pvt. Ltd.,
A Reprise Network Company
3rd Floor, Chhibber House,
M Vasanji Road, Opposite Pop Tate's,
Near Sakinaka Metro Station,
Andheri East, Mumbai – 400072.
Tel: (022) 62645000
https://www.interactiveavenues.com/
Conclusion
Wouldn't you want to try Result-Oriented Digital Marketing for your business?
Do not wait any more, and you can analyze a digital marketing agency in terms of the above-mentioned checklists.
You can choose best digital marketing agencies in Mumbai right now to reshape your digital strategies and see your business take off in front of your eyes!
Do let us know in the comments if you know about more digital marketing agencies in Mumbai.
List of Digital Marketing Agencies in other Cities
Digital Marketing Agencies in Ahmedabad
Digital Marketing Agencies in Chennai
Digital Marketing Agencies in Delhi
Digital Marketing Agencies in Hyderabad
Digital Marketing Agencies in Jaipur
Digital Marketing Agencies in Kochi
Digital Marketing Agencies in Lucknow
Digital Marketing Agencies in Bangalore
Digital Marketing Companies in Pune
Digital Marketing Agencies in Chandigarh
Digital Marketing Agencies in Pune
Digital Marketing Agencies in Indore
Digital Marketing Agencies in Hyderabad
Digital Marketing Agencies in Kanpur
Digital Marketing Agencies in Nagpur
Digital Marketing Agencies in Kolkata
Digital Marketing Agencies in Ajmer
Digital Marketing Agencies in Surat
Digital Marketing Agencies in Bhopal
Digital Marketing Agencies in Coimbatore
Digital Marketing Agencies in Bhubaneswar