If you happen to fling a stone in this day and age (not that we recommend this), it's sure to break the window-pane of some content marketing agency! Content marketers and digital marketers are dime a dozen, a simple google search will confirm this. However, finding the right one to upscale your business is like finding a needle in a haystack.
But, there is light at the end of the tunnel. With a bit of planning and scanning, you can find the right match! We've made your search a tad bit easier as we have drawn up a list below of best content marketing agencies in the country.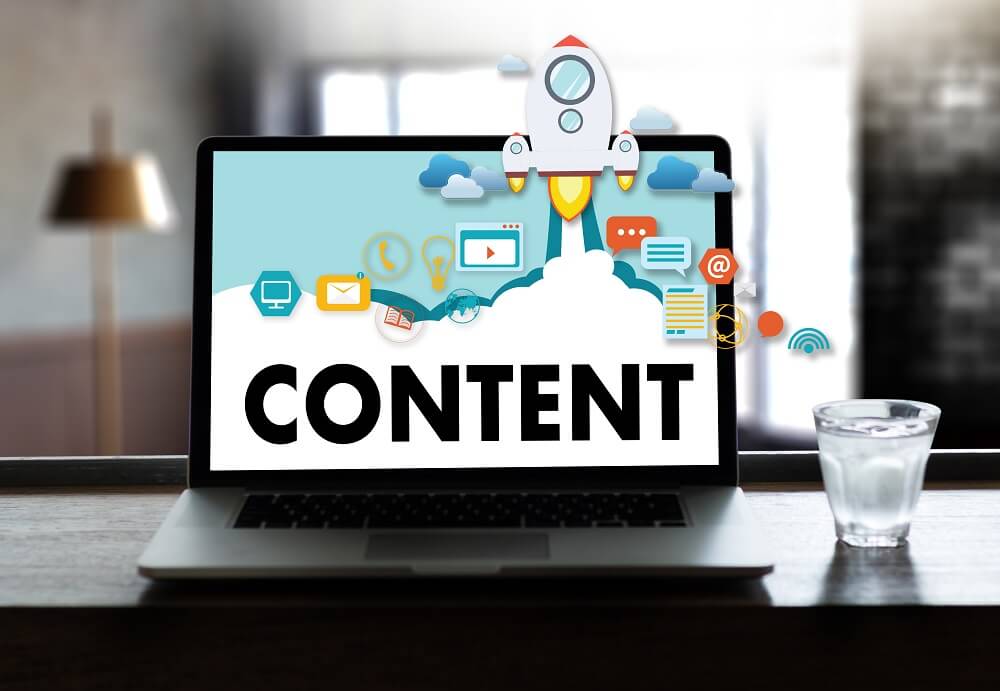 Why and how of content marketing agencies
Content marketing and digital marketing are the latest buzzwords that have caught the fancy of every entrepreneur and rightly so. With half the earth using the internet according to the latest statistics, companies, big or small, cannot afford to look away from the digital medium to lure prospective clients. What's more, traditional methods of advertising are increasingly showing no value addition for customers, according to this report published on emarketer.
Digital content marketing is about creating valuable content for users through various mediums such as websites, webinars, email, social media or a plain google search. However, surviving through the technicalities of page rankings, brand stories and writing alluring content is not easy. An agency best understands the dynamic web world and every-changing consumer patterns on the internet.
The dilemma of finding an agency that provides good content marketing services is real. To begin with, defining your goal is a good start. Be it rebranding your business, redoing your website, engaging with consumers on social media, or ranking higher on Google, there IS an agency meant for you and your requirements. Scanning a prospective agency's website for their clients, prior work and work ethic and culture will also do a great deal to clear out the fog.
A few content marketing companies stand out in the crowded bylanes of google search results. We have tried to curate a list of these agencies based on awards won, popularity, experience, and their prolific clientele. Please note this list is no particular order.
1. HIRLWIND

About:
True to its name, Whirlwind has literally sweeped off the awards season so far in 2021. Based in Vadodara, Saumil Patel started Whirlwind in 2007 after straddling the worlds of both advertising and technology. They have their own model of roping in clients through convergence of the consumer needs and the client needs.
Specialities:
Internet marketing, Search Engine Marketing, Search Engine Optimization, social media marketing, online media planning, web analytics, web development, media buying, email marketing, online reputation management, content marketing, and digital PR.
Size of the company:
Whirlwind comprises around 40 staff members, which includes strategists, subject-matter experts and technologists.
Clients:
Bridgestone, Survey Sparrow, Money Tap, Jobsoid, Aiosell, Store Se, Health Tech. Some of their successful projects talk about a 2203% ROI for a tyre manufacturing company and helping a financial institution cross the 500 crore mark
Awards:
Best Use of Performance Marketing – Gold
Industry Award – Education – Gold
Best Use of Data Analytics/Insight – Silver
Best Use of Search Marketing / Paid Search – Silver
Best Use of Search Marketing / Paid Search – Silver
MMA Smarties India 2020 – Location Based Services or Targeting – Gold
Search Engine Land 2020
Best Local Search Marketing Initiative – SEM – Finalist
Best Overall SEO Initiative – Small Business – Finalist
Digital Crest Award 2020 – Use of Data – For CRM – Gold
Media Innovator Awards 2020 – Best B2B Digital Agency 2020 – Western India
2. INFIDIGIT CONSULTANTS

Mumbai-based Infidigit Consultants have tasted success within a short span of four years. Their core competency has been providing SEO services. Infidigit has an eye for detail in technical SEO and industry-specific SEO services, be it OTT platforms, insurance companies, ecommerce platforms, gaming sites, and delivery services among others. Not only have they managed to build a reputation for their work but have reaped the fruits in the form of results and awards. With Kaushal Thakkar as the founder and leader who has had 17 years of experience in the IT marketing field, they have managed to dig their heels deep in a highly competitive environment
Specialities:
SEO consultants, SEO technical audit, eCommerce SEO, enterprise SEO.
Size of the company:
Infidigit has an employee base of around 50. Most employees described the workplace as flexible and comfortable to work at.
Clients:
Myntra, Cure Fit, ICICI Prudential, Zivame, Superbalist, Medlife, Dream 11, Mochi, Nalli, Lifestyle, Craftsvilla, Dunzo, Manipal Academy of Higher Education, Paytm First Games, Max, Zee5.
Awards:
APAC 2021, Best Use of Search – B2B – Winner
Search Engine Land Award 2020, Best Retail Search Marketing Initiative – SEO – Winner.
Masters of Modern Marketing Awards 2020, Best Marketing Startup – Winner
Masters of Modern Marketing Awards 2020, Best Marketing Startup – Silver
Masters of Modern Marketing Awards 2020, Best Search Marketing Campaign – Gold.
Indian Agency Awards 2020, Rising Star of the Year – Silver
Digital Enterprise Awards 2019, Best Content Driven Digital Campaign – Gold.
ICL 2019, Best Content in Search Marketing Campaign – Gold
Gold DMA Asia ECHO Awards 2019, Category – Search – Gold
Wesbite:
Social Media Handles:
3. ADLIFT MARKETING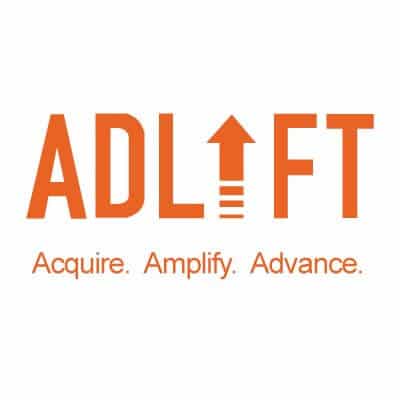 Adlift is another content marketing agency that has managed to climb the ranks not just in India but across the globe. Their homepage boasts of 500 plus marketing campaigns across 30 countries. Started in 2012, the agency now has offices in Mumbai, Delhi, USA and Singapore.
Specialities:
SEO, search marketing, social media optimization, content marketing, website design, Website Development, and Pay Per Click are their areas of expertise. They also have the edge of having more than a 100 in-house technology professionals. Adlift also promises a team of Google Analytics experts for each project.
Size of the company:
Approximately 100.
Clients
Wipro, Yahoo, Airbnb, Yatra, Fortis, Kent RO Systems, ICICI Lombard, Future Generali Life Insurance, Panasonic India, 99 acres.
Awards:
IDMA, Best SEO for website/ Universal Search Ranking – Gold
CDO Converge 2017, Best Content Driven Digital Marketing Campaign – Gold
MCube 2017, Best Engaging Content in an Integrated Campaign – Gold
MCube 2017, Best Engagement in Social Media Campaign – Gold
4. WATCONSULT


A comprehensive content marketing company, the Mumbai-headquartered WatConsult is part of Japanese owned Dentsu International. The agency provides services right from conceptualising strategy to building content to applying it across various media formats.That doesn't stop them from knowing the pulse of the country. Infact, the agency recently launched Bharat, its multilingual digital marketing venture.
Specialities:
Social media marketing, online reputation management, social media monitoring
Clients:
Godrej, Sun Pharma, Apollo Hospitals, GE Healthcare, The Body Shop, Vero Moda, Usha, Himalaya, SBI Mutual Fund, IIM Calcutta, Peter England, DBS, Madam Tussands London, DBS, Jack and Jones, Mumbai Indians, Eureka Forbes, Emami, Pepsodent, Fiama Di Wills, Cadbury, Mother Dairy, Nikon.
Company Size:
Around 400 employees.
Awards:
India DigiPlus Awards, 2021 – Best Small Budget Digital Marketing Campaign – SIlver
India Digiplus Awards 2021 – Digital Person of the Year – WatConsult CEO Heeru Dhingra – Gold
Campaign India Crest 2021 – Best Digital Strategy – Bronze
Campaign India Crest 2021 – Best Website Campaign – Gold
Campaign India Crest 2021 – Online Video short form – Gold
5. RITE KNOWLEDGE LABS:


Founded in 2015, this Mumbai-based agency provides "end to end turnkey digital solutions with a content-first approach", as per their website. There is a deep emphasis on research-backed content marketing services giving them an edge. They have start-ups, large enterprises, NGOs as their clients.
Specialities:
Thought-leadership content, content strategy, corporate storytelling, digital brand identity, corporate website design, consulting & strategy, user experience , competitor benchmarking, investor relations websites, microsites, and thought-leadership assets.
Clients:
Microsoft, Pine Labs, IIFL, Symphony, HDFC Bank, NSE, Barclays, DHFL, IDFC Mutual Fund, Essar, Anil Dharker, Agri Bazaar, HDFC Mutual Fund, ICICI Ventures, GE Capital, Kotak Mahindra Bank, FIFA, Edelweiss, Business Standard.
Company Size:
Less than 50
Awards:
Buzzin Content Awards 2020, Website for Best Contextual Content of the Year – Bronze
India Content Leadership Awards 2020, Best Content for an ecommerce website
Recognised by the India Content Leadership League, 2020 as the top 25 independent content agencies in India.
6. NP DIGITAL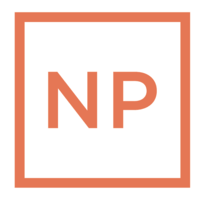 About:
Founded by the Silicon Valley prodigy Neil Patel, NP Digital offers simplified and comprehensive digital marketing services with the promise of a quick turnaround. Among a number of other flagship companies, the NP brand does carry a lot of weight. Neil was named as the top marketing influencer by the Wall Street Journal in 2005. In 2014, the Forbes magazine named Neil as one of the top 10 marketing experts. Although it is based in California, this agency has an Indian arm as well.
Specialities:
SEO, paid marketing, social media marketing, content writing, data analytics,
Clients:
Facebook, Intuit, Google, NBC, Ebay.
Company Size:
Less than 500 employees.
Awards:
Search Engine Land Awards, 2020 – Best B2B Search Marketing Initiative – SEO
GMB Link:
7.DON'T BE CONTENT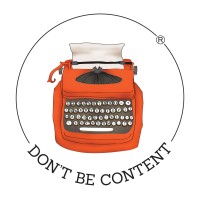 The core of Don't be Content comes from the world of publishing. The agency is headed by Sveta A Sahu who comes with tons of experience in magazines such Cosmoplitan, Harper's Bazaar, Good Housekeeping, and Women's Health. It's only obvious that the agency aims to tell great stories.
Specialities:
Website content, institutional memory, custom publishing, lookbooks, influencer management, social media content, product cataloguing, content strategy, content workshops, and digital publishing
Clients:
Tanishq, Cleartrip, Saffola, Lifestyle, Crispy Kreme, Titan Eyeplus, Forever 21, Taneira, TVS, Fastrack, Ayush.
Awards:
India Content Leadership Awards, 2020 – Best Lifestyle Content in Print
Named by Digital Uncovered as one of the best 15 content marketing agencies in India.
8. SEO DISCOVERY

About:
Operating out an office in Mohali, in Punjab, SEO Discovery has managed to expand their clientele across continents within a span of 10 years. Providing pure SEO services, the company helps small and mid-sized companies get ranked for the numero uno position on Google. Their focussed approach has helped the company clock in massive hours of experience. As per their website they have ranked for 1,42,832 keywords and delivered 18,500 projects.
Specialities:
SEO, reputation management, responsive website, content marketing, WordPress development, digital marketing, google ranking, app development.
Company Size:
Approximately 400 plus employees spread across India, Singapore, Canada, and Australia.
Clients:
Samko & Miko Toy Warehouse, Nick Ryan Motorworks, Designer Vertical Gardens, Mindtech, Southern Stone Crafters LLC, Engineer Job Board.
Awards:
Recognised by Clutch as the top SEO company.
Recognised by Good Firms as the #3 SEO company in India
Recognised by 99 Firms as the #5 SEO companies in India.
Official member of the Forbes Agency Council.
9. PAGE TRAFFIC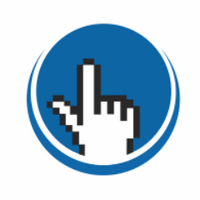 About:
Page Traffic offers SEO and related content marketing services helping the company widen its client base to nearly 10,000 as of 2019. Starting with an office in Delhi in 2002, the company has since then expanded with an additional sales office operating from Chicago. They are among the few Indian companies who can boast about exclusive memberships to the W3C (World Wide Web Consortium), Dunn & Bradstreet, and Search Marketing Association of North America.
Specialities:
SEO, pay per click, social media marketing, content marketing, web development, and web designing.
Company Size:
Around 95 trained SEO consultants onboard.
Clients:
Raymond, Tata Group, HCL Technologies, India Mart, Nestle, Policybazaar.com, Naukri.com, OLX, WildCraft, Kent are a few of their clients.
Awards:
Featured in Best SEO Enterprise Companies Awards, 2021
Promotion World Awards, 2020 – Best SEO/ SMO Company Award
FindBestSEO's Top SEO Company Award, 2019.
ET Now Stars Of The Industry Award,2018 – Best SEO Agency
Entrepreneur of the Year – Online Business (Micro) Award, 2018
10. SOCIAL BEAT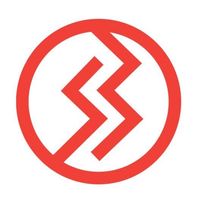 About:
Social Beat is present in the four metropolitan cities of the country and provides digital marketing solutions to start-ups as well as the behemoth companies. The company has been quick to cash in on video marketing and multilingual content as effective marketing tools.
Specialities:
Social media marketing, content marketing, SEO, digital advertising, influencer marketing, multilingual marketing, digital, integrated digital marketing, and digital media buying.
Company Size:
Founded in 2012, Social Beat has over 200 technical personnel across their offices.
Clients:
Khatabook, Swiggy Star hunt campaign, Tata Cliq, Wonderchef, BOAT, Sunderam Mutual Bluechip Fund, Malabar Gold & Diamonds, Dell, Chumbak, Himalaya, Bharat Matrimony, Practo, Paytm, Jaguar, PubgMobile to name a few.
Awards:
Digital Crest Awards, 2021 – Viral Marketing Campaign – Silver
Digital Crest Awards, 2021 – Communication in Digital Design
Google Premier Partner Awards, 2018 – Mobile and Display Innovation – Winner
Ad Club of Madras, 2019 – Best Use of Digital
Ad Club of Madras, 2019 – Best Digital Public Service
Marketing Maverick Awards, 2019 – Best Digital Marketing Agency of the Year
BBC Knowledge National Digital Marketing Awards, 2017 – Best Search Marketing and Display Campaign
11. PEPPER CONTENT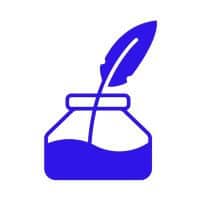 About:
Pepper Content is one of the largest pure-content creation platforms in India with content writers, graphic designers, video makers, content strategists, audio artists under its umbrella. The pepper story is famous for its inception, having started by Anirudh Singla and Rishabh Shekhar in the dormitory of the BITs Pilani institute in 2017. Since then they have managed to get private equity funding from Snapdeal, Yourstory Media, NASSCOM, Dentsu Webchutney, Slideshare among others. With a massive remote workforce behind them and high-profile angel investors backing them, Pepper Content's rise is anything but phenomenal.
Specialities:
Website content, social media content, copywriting, translation, ebooks, designs, product description are a few out of the 300 plus services that Pepper offers.
Company Size:
Because of the nature of the company of hiring freelancers, the content creators exceed 30,000 in number.
Clients:
They have serviced more than 300 brands.India Today Group, Edelweiss, Rapido, Times Internet, Swiggy, ID Fresh Foods, Cars 24 are a few who are part of that long list.
Awards:
Pepper Content has come out with their flagship award 'the Next Big Creator Awards' which aims to recognise Indian content creators.
12. JUST WORDS CONSULTANTS

About:
Started in 2010 as a boutique content-first agency, they slowly crawled into the marketing space. While they showcase their work with big brands with pride, they also talk about making content marketing and creation "affordable" to all.
Specialities:
Content Strategy and Planning, creative and experience design, search engine marketing, search engine optimization, social media, advertisements, newsletter marketing, photography, videos, google virtual tours, business photographs.
Clients:
Paytabs, HDFC Ergo, Homify, Genus Innovation, Hero Fincorp, Ecosphere, CGN, Boston Consulting Group, RSK Software, Housing are a few of their clients.
Company Size:
Approximately 50.
Awards:
Google Business View Marketing/ PR Award, 2014.
Website:
13. TECHMAGNATE

About: Delhi-headquartered Techmagnet started in 2006 Sarvesh Bagla, an SEO expert himself, promises a 360 degree approach to internet marketing. Techmagnate has reported huge growth in traffic and leads for some of their clients reflecting their depth and expertise.
Specialities:
Search marketing, SEO services, social media marketing, PPC services, website designing, web development, eCommerce development, app store optimization, digital marketing, Facebook marketing, content marketing, Ecommerce SEO, local SEO, enterprise SEO, app marketing services, online reputation management, video optimization SEO, Ecommerce web design & development, and video SEO.
Clients:
Bajaj Finserve, Airtel, Reliance Communications, Honda, Wave City, Fortis Healthworld, Aditya Birla Group, Parsavnath, Monster, Mahindra Insurance Brokers, British Paints, National Skill Development Corp, Sarovar Hotels, PNB Housing Finance are a handful of their clients.
Company Size:
The company was recognised by the CEO Magazine as one of the best places to work at in 2017. They have more than 100 digital marketing professionals under their roof.
Awards:
Digital Enterprise Summit, 2019 – Award for Excellence in Digital Marketing for BFSI Industry
MCube Awards, 2019 – Best Digital Marketing Campaign for an Educational Institution
Ranked amongst the top 5 app marketing companies globally by Clutch.co
Listed as the top B2B company in India by Clutch.co in 2018.
There are a number of agencies doing great work and may not have found mention here. It's important you don't lose heart and continue with your search. However, we hope your search ends here.
Do let us know how your experience was with any above agencies.
Also read- TOP 9 Digital Marketing Companies in Pune
List of Digital Marketing Agencies in other Cities
Digital Marketing Agencies in Ahmedabad
Digital Marketing Agencies in Chennai
Digital Marketing Agencies in Delhi
Digital Marketing Agencies in Hyderabad
Digital Marketing Agencies in Jaipur
Digital Marketing Agencies in Kochi
Digital Marketing Agencies in Lucknow
Digital Marketing Agencies in Mumbai
Digital Marketing Agencies in Bangalore
Digital Marketing Companies in Pune
Digital Marketing Agencies in Chandigarh
Digital Marketing Agencies in Pune
Digital Marketing Agencies in Indore
Digital Marketing Agencies in Hyderabad
Digital Marketing Agencies in Kanpur
Digital Marketing Agencies in Nagpur
Digital Marketing Agencies in Kolkata
Digital Marketing Agencies in Ajmer
Digital Marketing Agencies in Surat
Digital Marketing Agencies in Bhopal
Digital Marketing Agencies in Coimbatore
Digital Marketing Agencies in Bhubaneswar